Raccoons In Roofs & In Soffits
Virginia Professional Wildlife Removal Services, LLC.
A full-service animal wildlife trapping, removal and pest control company – Licensed and Insured!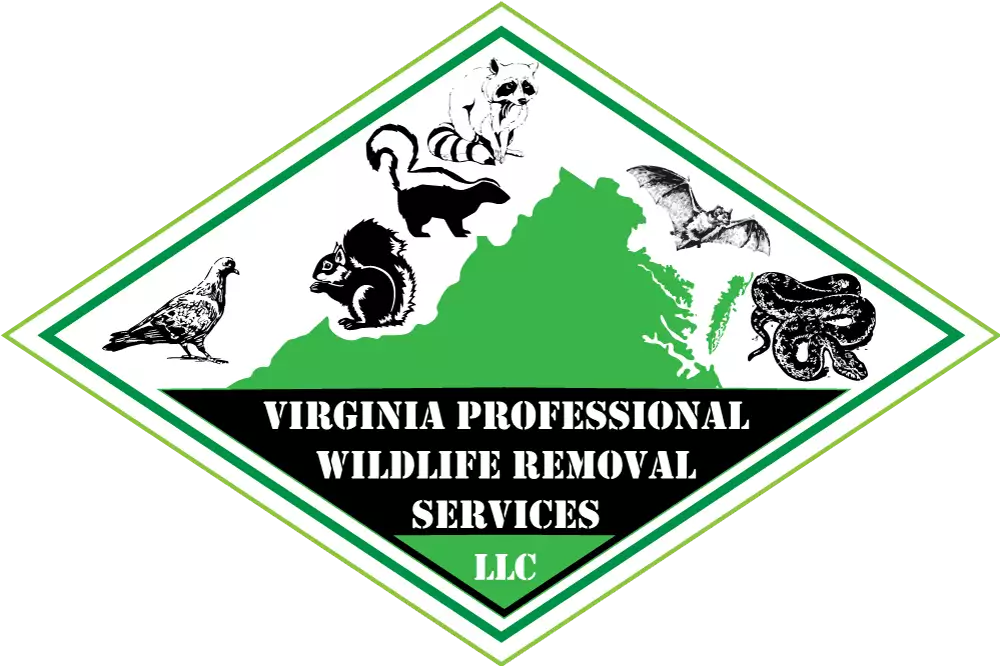 Raccoons In Roofs & In Soffits
Virginia Professional Wildlife Removal Services, LLC.
A full-service animal wildlife trapping, removal and pest control company – Licensed and Insured!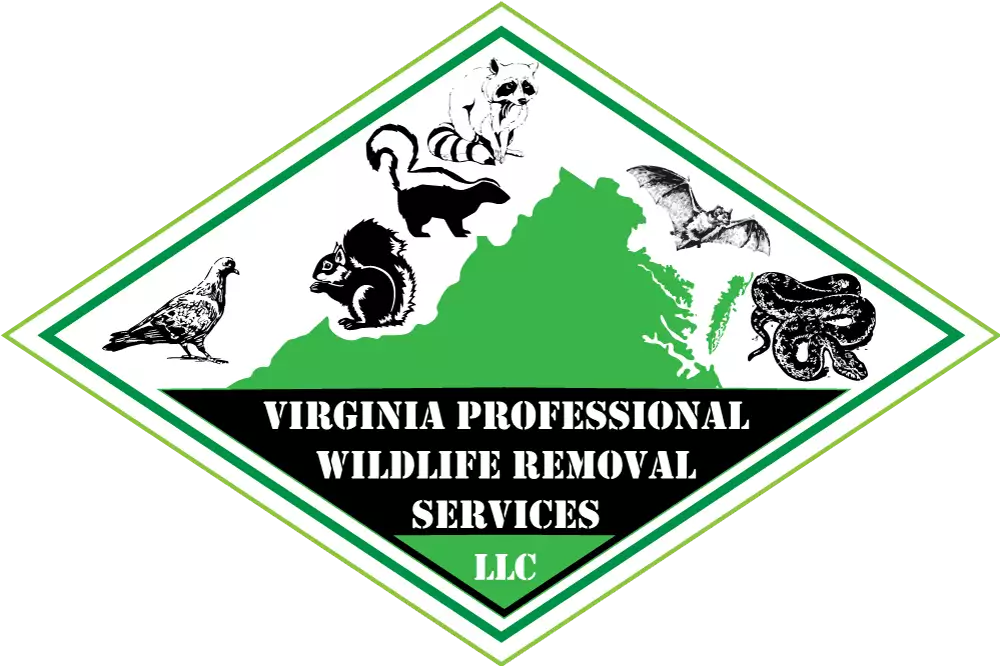 Raccoons In Roofs & In Soffits – How To Get Rid Of Them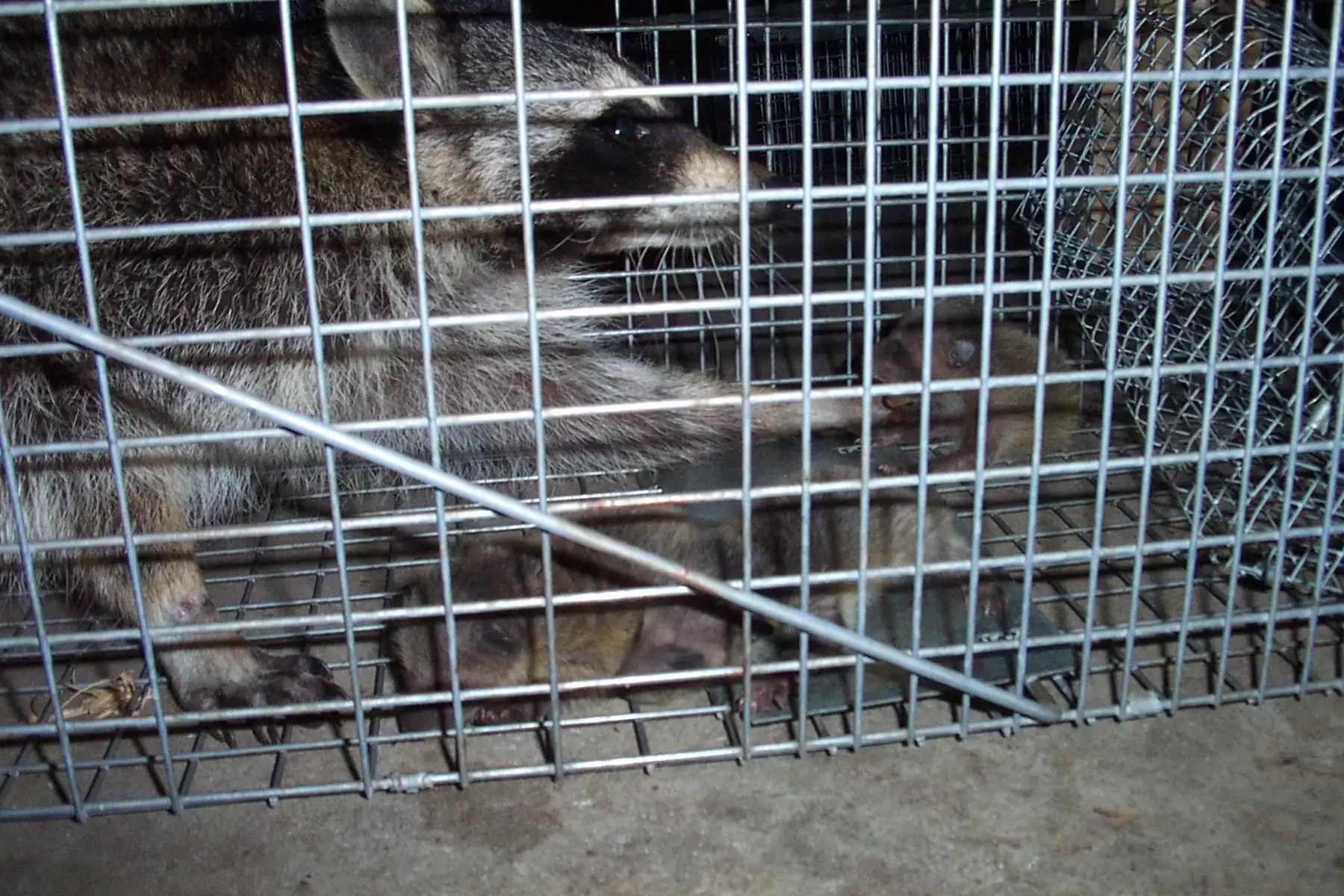 Virginia Professional Wildlife Removal Services, LLC., is Licensed and Insured, and Provides Both Residential and Commercial Raccoon Removal Services.
RACCOONS IN ROOFS & IN SOFFITS – HOW TO GET THEM OUT
Raccoons in roofs & in soffits are a common problem in many homes and businesses throughout the Henrico, Glen Allen, Richmond, Midlothian, Chesterfield, Mechanicsville, Hanover, Ashland, Goochland, Amelia, Powhatan, Louisa, Fluvanna, Albemarle, and Charlottesville Virginia areas. While they may be cute and furry, they can also be a nuisance when they start nesting in roofs and soffits. In this article, we'll explore why raccoons are attracted to roofs and soffits, the dangers they can pose, and what you can do to keep them away.
Why Do Raccoons Nest in Roofs and Soffits?
Raccoons are opportunistic creatures that are always on the lookout for a comfortable place to nest. Roofs and soffits are especially attractive to them because they provide shelter from the elements and protection from predators. Raccoons are also adept climbers and can easily scale the sides of buildings to gain access to roofs and soffits.
Once they've made themselves at home, raccoons can cause a number of problems. For starters, they can be noisy, especially at night when they're most active. They can also damage your home by tearing up shingles and soffits as they enter and exit their nesting area. Additionally, raccoons are known carriers of diseases such as rabies, making them a potential health hazard for you and your family.
What Are the Signs of a Raccoon Infestation?
If you suspect that raccoons may be nesting in your roof or soffits, there are a few signs to look out for. The first is noise. Raccoons are nocturnal creatures, so you may hear them scurrying around at night. You may also hear them scratching or chewing on wood or other materials.
Another sign of a raccoon infestation is damage to your roof or soffits. Raccoons will often tear up shingles and other materials as they enter and exit their nesting area. You may also notice signs of droppings or urine stains near the nesting site.
Finally, you may actually see the raccoons themselves. If you notice raccoons coming and going from your roof or soffits, it's a good indication that they've taken up residence.
How Can You Keep Raccoons Out of Your Roof and Soffits?
If you suspect that raccoons are nesting in your roof or soffits, it's important to take action right away to prevent further damage and potential health hazards. Here are a few steps you can take to keep raccoons away:
Secure your trash: Raccoons are attracted to garbage, so be sure to keep your trash cans securely closed and away from your home.
Trim back trees: Raccoons are skilled climbers and can use overhanging branches to gain access to your roof. By trimming back trees near your home, you can make it more difficult for raccoons to reach your roof.
Seal up any potential entry points: Check for any holes or gaps in your roof or soffits and seal them up with wire mesh or other materials. Caution: First, make sure all raccoons and their babies have been removed.
Use deterrents: There are a number of natural deterrents that some people claim to be effective at keeping raccoons away, such as ammonia, hot pepper spray, and predator urine.
Call in the professionals: If you're having trouble keeping raccoons out of your roof or soffits, it's best to call in a local professional wildlife removal service like us. We can safely and humanely remove the raccoons and help you take steps to prevent future infestations.
Conclusion
Raccoons in roofs and soffits can be a major problem for homeowners. Not only can they cause damage to your home, but they can also pose a health hazard to you and your family. By taking steps to prevent raccoons from nesting in your roof and soffits, you can protect your home and keep these furry creatures at bay.
Quick Information & Facts About Raccoons
Our Service Areas in Virginia
We provide wildlife removal, wildlife control, animal removal, animal control, animal trapping and pest control services throughout Virginia including the following counties, cities and towns: Afton, Albemarle County, Alexandria, Amelia County, Annandale, Arlington, Ashburn, Ashland, Barboursville, Bellwood, Belmont, Bensley, Bermuda Hundred, Bon Air, Boyd Tavern, Brandermill, Bumpass, Burke, Central VA, Centreville, Chamberlain, Charlottesville, Chesapeake, Chester, Chesterfield County, Colonial Heights, Crozet, Cuckoo, CVille, Dale City, Doswell, Dumbarton, Earlysville, East Highland Park, Enon, Ettrick, Fairfax, Fair Oaks, Ferncliff, Fluvanna County, Fredericksburg, Genito, Glen Allen, Glenora, Goochland County, Gordonsville, Gum Spring, Hadensville, Hampton, Hampton Park, Hanover County, Harrisonburg, Harrogate, Hening, Henrico County, Highland Springs, Hopewell, Innsbrook, Jefferson Davis, Kents Store, Keswick, Lake Anna, Lake Monticello, Lake Ridge, Lakeside, Laurel, Leesburg, Lewiston, Lignum, Locust Grove, Louisa County, Maidens, Manakin, Manakin-Sabot, Manassas, Manchester, McLean, Montrose, Motoaca, Meadowbrook, Mechanicsville, Midlothian, Mineral, Moseley, Newport News, Norfolk, North Courthouse, Northern Virginia, North Garden, NoVA, Oilville, Orange County, Palmyra, Pantops, Petersburg, Portsmouth, Powhatan County, Reams, Reston, Richmond, Richmond County, Robious, Rockville, Rockwood, RVA, Salisbury, Sandston, Sandy Hook, Scottsville, Shannon Hill, Short Pump, South Rockwood, Spring Run, Staunton, Stoney Point, Suffolk, Tidewater, Troy, Tuckahoe, Va, Varina, Virginia, Virginia Beach, Waynesboro, Williamsburg, Winchester, Winterpock, Woodlake, Wyndham, and the surrounding areas of Virginia.
Please Complete Our Simple Contact Form Below:
It's important to deal with raccoons in roofs & in soffits as soon as possible, as they can cause significant damage to your home and pose a risk to your health. If you're not comfortable handling the situation on your own, it's best to call our local raccoon pest control experts for professional wildlife removal service and assistance. Call us today at (804) 457-2883.
ALSO SEE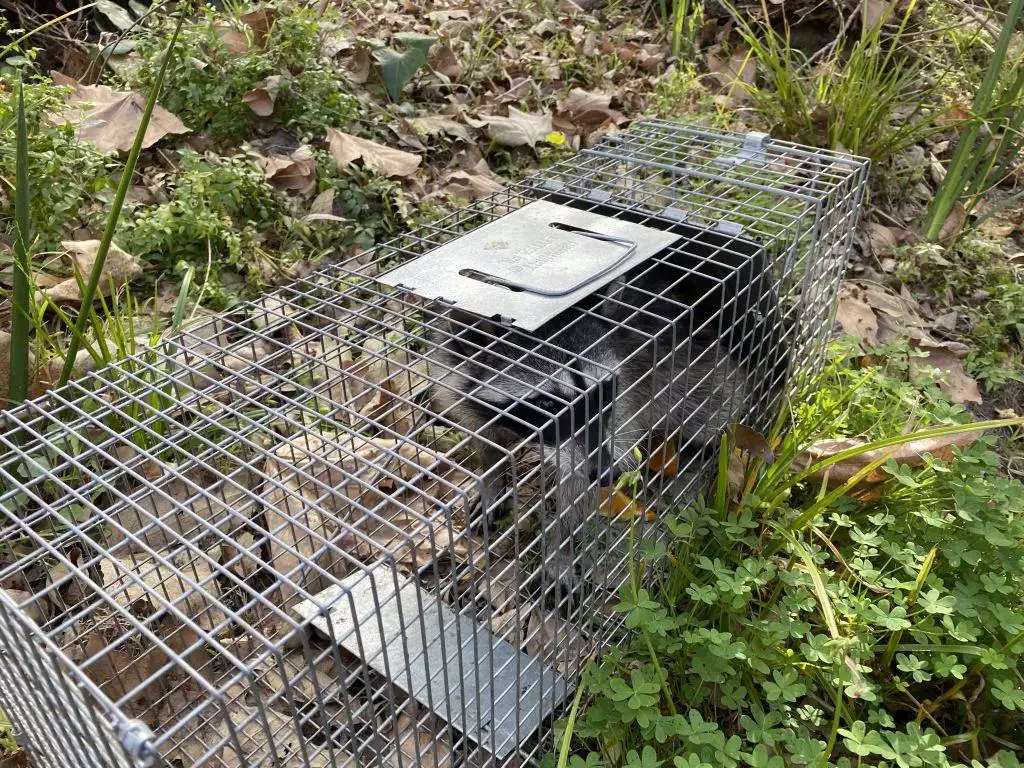 VPWRS Can Solve Your Problems!
Scratching Noises In Your Attic, Walls, Or Crawlspace?
Unwanted Animal Wildlife In Your Home, Business or Property?
Bats In Your Attic?
Birds In Your Dryer And Bathroom Vents?
Problem Bird Or Bat Infestation?
Animals In Your Chimney Or Fireplace?
Digging In Your Lawn Or Under Your House, Deck Or Garage?
Dead Animal Problems?
Animal Odor Problems?
Chewing Sounds In Your Attic Or Crawl Space?
Animals Damaging Your Wiring, Insulation, Fascia, Soffits, And The Wood In Your Home?
Animal Feces Removal?
Attic Restorations And Clean-Up Needed?
Raccoons In The Attic?
VPWRS Extensive Services
Virginia Professional Wildlife Removal Services provides nuisance wildlife removal, animal control, predator control, pest control, nuisance wildlife exclusion, and wildlife clean-up services.
We have experience handling bats, beavers, birds, Canada geese, chipmunks, coyotes, deer, foxes, groundhogs, mice, moles, raccoons, rats, opossums, otters, skunks, squirrels, snakes, voles, muskrats, bobcats, Copperhead snakes, pigeons, and other species of Virginia wildlife.
We operate our business within accepted industry standards and best practices, and in accordance with local, state, and federal laws.
CONTACT INFO ABOUT OUR BLOG
DIRECT MESSAGE US ABOUT OUR BLOG