Wildlife In Virginia
A full-service animal wildlife trapping, removal and pest control company - Licensed and Insured!
SERVICES PROVIDED BY VIRGINIA PROFESSIONAL WILDLIFE REMOVAL SERVICES, LLC.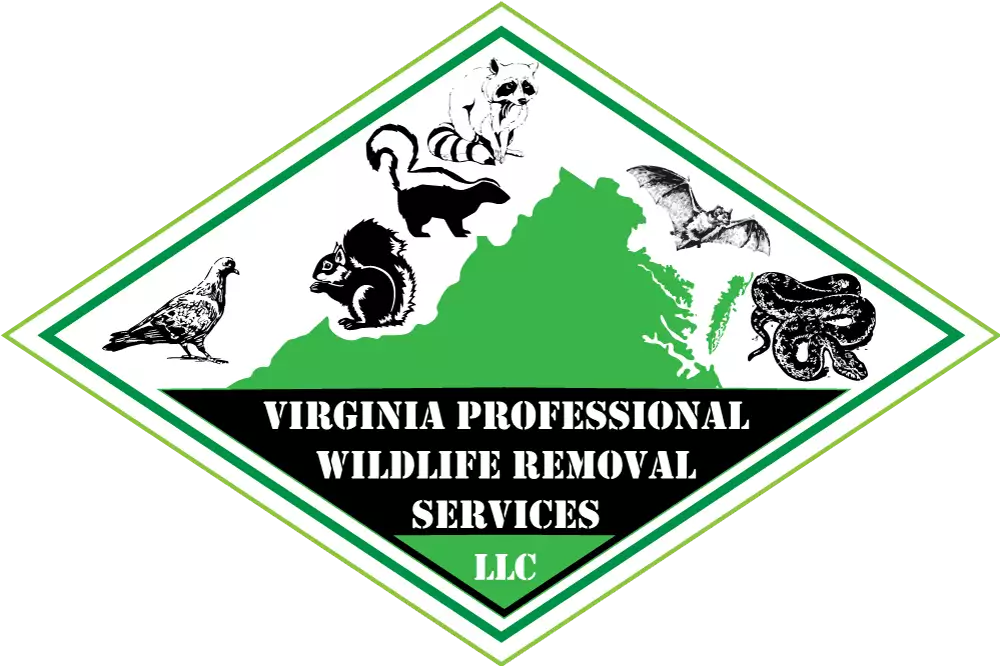 Wildlife In Virginia
A full-service animal wildlife trapping, removal and pest control company - Licensed and Insured!
SERVICES PROVIDED BY VIRGINIA PROFESSIONAL WILDLIFE REMOVAL SERVICES, LLC.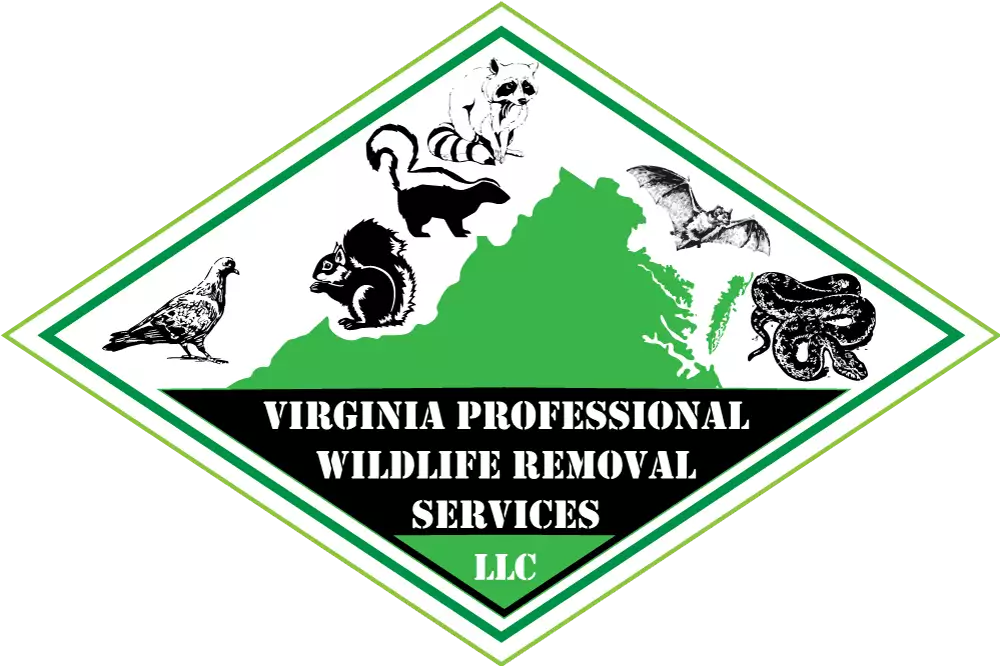 Virginia Professional Wildlife Removal Services, LLC. | Licensed & Insured
Providing Both Residential & Commercial Wildlife Removal Services
Virginia is home to five distinct ecological zones, each teeming with a diverse array of wildlife. Over 100 types of mammals, 200 unique bird species, and an array of fish, amphibians, and reptiles inhabit these eco-regions, which include the Mid-Atlantic Coastal Plain, Central Appalachian Forest, Chesapeake Bay Lowlands, Piedmont, and South Atlantic Coastal Plain.
The State of Wildlife in Virginia
The most pressing issue for wildlife in the state is habitat loss. At present, 93,000 acres of land in Virginia have been transformed into non-reusable spaces such as shopping centers, eateries, residential areas, and office complexes. Such land alterations, like deforestation to make way for these developments, deprive wildlife of essential resources like food, water, and shelter, forcing them to look for alternative habitats, possibly on your property.
Second in line to habitat loss is the menace of invasive species from other states and nations. These species proliferate rapidly upon arrival, displacing indigenous flora and fauna. Climate change is another element affecting wildlife; the governor has enacted executive orders addressing this. Changes like escalating temperatures can strain the availability of food, water, and shelter, thus impacting survival rates for wildlife.
Virginia's climate is segmented into five regions:
Piedmont
South-Western Mountain
Western Mountain
Environmental shifts can push wildlife closer to human habitats, including entering homes through spaces like attics, basements, and crawl areas. Expect to come across different wildlife species throughout the year based on these factors.
Nuisance Wildlife by Season in Virginia
Virginia's climate varies with its four seasonal changes, which have a pronounced influence on wildlife behavior, some of which could be considered a nuisance.
The state identifies nuisance wildlife as creatures that could pose a risk to public safety, cause or risk causing property damage, or be bothersome enough to restrict the enjoyment of your residence and land. The Department of Wildlife Resources provides guidelines on managing such wildlife.
Summer (June to August)
Average temperatures in summer fluctuate from 65 to 95 degrees. With abundant food and water, expect to see:
Beavers
Chipmunks
Mice
Moles
Opossums
Groundhogs
Squirrels
Snakes
Birds
Stinging Insects
Voles
Rats
Skunks
Woodchucks
Fall (September to November)
Fall temperatures oscillate between highs of around 80 degrees and lows near 40 degrees. During this time, you may encounter:
Chipmunks
Flying Squirrels
Mice
Moles
Groundhogs
Opossums
Squirrels
Snakes
Birds
Voles
Rats
Skunks
Woodchucks
Woodpeckers
Winter (November to Mid-March)
Winter temperatures can range from single digits to the 50s. Wildlife to look out for includes:
Flying Squirrels
Mice
Moles
Opossums
Squirrels
Birds
Rats
Skunks
Spring (Late March to May)
Spring sees temperatures averaging around the 60s. Wildlife active during this season are:
Beavers
Chipmunks
Flying Squirrels
Mice
Moles
Opossums
Squirrels
Snakes
Birds
Stinging Insects
Voles
Rats
Skunks
Woodpeckers
Keep an eye out for these species, especially if your property offers ample food resources, as they become more active and visible with the onset of spring.
Our Service Areas in Virginia
We provide wildlife removal, wildlife control, animal removal, animal control, animal trapping and pest control services throughout Virginia including the following counties, cities and towns: Afton, Albemarle County, Alexandria, Amelia County, Annandale, Arlington, Ashburn, Ashland, Barboursville, Bellwood, Belmont, Bensley, Bermuda Hundred, Bon Air, Boyd Tavern, Brandermill, Bumpass, Burke, Central VA, Centreville, Chamberlain, Charlottesville, Chesapeake, Chester, Chesterfield County, Colonial Heights, Crozet, Cuckoo, CVille, Dale City, Doswell, Dumbarton, Earlysville, East Highland Park, Enon, Ettrick, Fairfax, Fair Oaks, Ferncliff, Fluvanna County, Fredericksburg, Genito, Glen Allen, Glenora, Goochland County, Gordonsville, Gum Spring, Hadensville, Hampton, Hampton Park, Hanover County, Harrisonburg, Harrogate, Hening, Henrico County, Highland Springs, Hopewell, Innsbrook, Jefferson Davis, Kents Store, Keswick, Lake Anna, Lake Monticello, Lake Ridge, Lakeside, Laurel, Leesburg, Lewiston, Lignum, Locust Grove, Louisa County, Maidens, Manakin, Manakin-Sabot, Manassas, Manchester, McLean, Montrose, Motoaca, Meadowbrook, Mechanicsville, Midlothian, Mineral, Moseley, Newport News, Norfolk, North Courthouse, Northern Virginia, North Garden, NoVA, Oilville, Orange County, Palmyra, Pantops, Petersburg, Portsmouth, Powhatan County, Reams, Reston, Richmond, Richmond County, Robious, Rockville, Rockwood, RVA, Salisbury, Sandston, Sandy Hook, Scottsville, Shannon Hill, Short Pump, South Rockwood, Spring Run, Staunton, Stoney Point, Suffolk, Tidewater, Troy, Tuckahoe, Va, Varina, Virginia, Virginia Beach, Waynesboro, Williamsburg, Winchester, Winterpock, Woodlake, Wyndham, and the surrounding areas of Virginia.
Contact Us Today – Please Complete Our Simple Contact Form Below:
Schedule Our Services
We here at Virginia Professional Wildlife Removal Services know how difficult and stressful it is to have raccoons in your home, so that's why we offer our professional services to all the residents of Virginia. We'll make sure to remove these pesky animals before they cause too much damage, and we will keep your home in excellent condition. So make sure to contact us today at (804) 457-2883 to learn more about our raccoon removal services!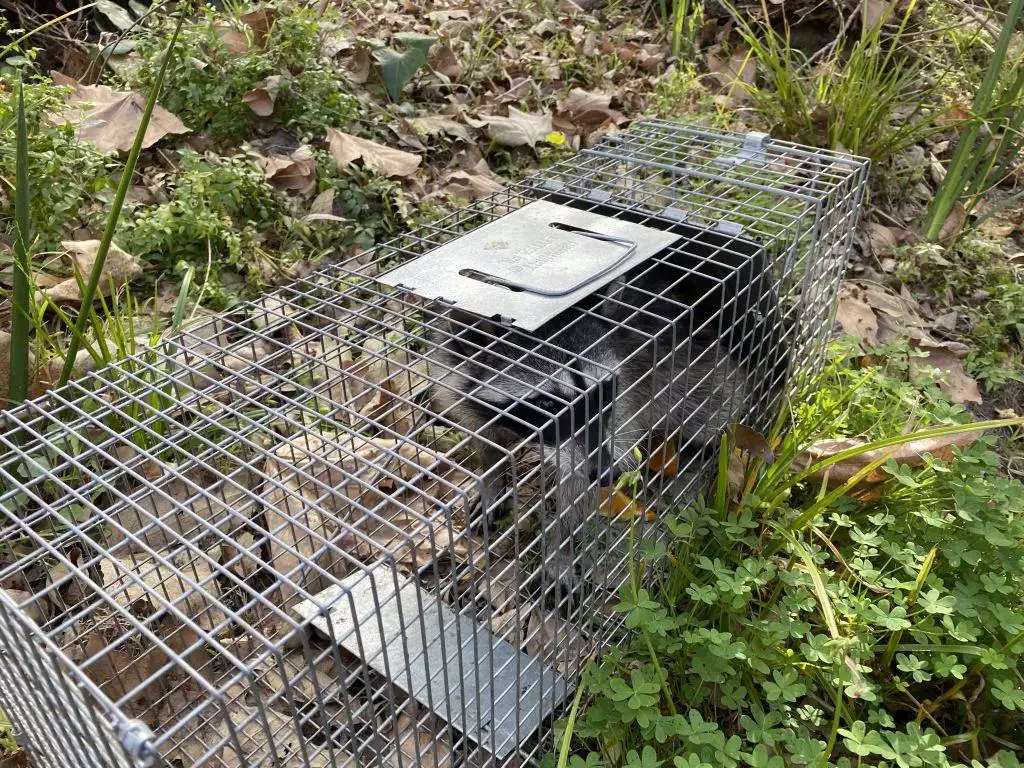 VPWRS Can Solve Your Problems!
Scratching Noises In Your Attic, Walls, Or Crawlspace?
Unwanted Animal Wildlife In Your Home, Business or Property?
Bats In Your Attic?
Birds In Your Dryer And Bathroom Vents?
Problem Bird Or Bat Infestation?
Animals In Your Chimney Or Fireplace?
Digging In Your Lawn Or Under Your House, Deck Or Garage?
Dead Animal Problems?
Animal Odor Problems?
Chewing Sounds In Your Attic Or Crawl Space?
Animals Damaging Your Wiring, Insulation, Fascia, Soffits, And The Wood In Your Home?
Animal Feces Removal?
Attic Restorations And Clean-Up Needed?
Raccoons In The Attic?
VPWRS Extensive Services
Virginia Professional Wildlife Removal Services provides nuisance wildlife removal, animal control, predator control, pest control, nuisance wildlife exclusion, and wildlife clean-up services.
We have experience handling bats, beavers, birds, Canada geese, chipmunks, coyotes, deer, foxes, groundhogs, mice, moles, raccoons, rats, opossums, otters, skunks, squirrels, snakes, voles, muskrats, bobcats, Copperhead snakes, pigeons, and other species of Virginia wildlife.
We operate our business within accepted industry standards and best practices, and in accordance with local, state, and federal laws.
CONTACT INFO ABOUT OUR BLOG
DIRECT MESSAGE US ABOUT OUR BLOG