FAQ'S At Virginia Professional Wildlife Removal Services, LLC.
A full-service animal wildlife trapping, removal and pest control company – Licensed and Insured!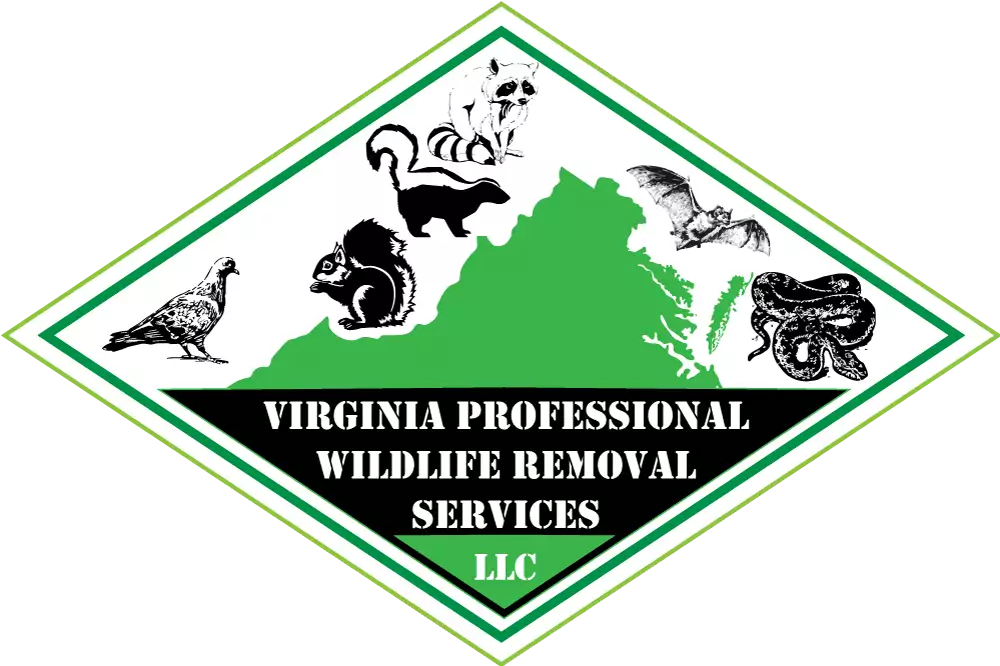 FAQ'S At Virginia Professional Wildlife Removal Services, LLC.
Licensed, Insured, & Experienced. Serving All Of Central Virginia.
We Provide Both Residential And Commercial Services For All Of Your Critter Removal Needs
VPWRS can take care of all your needs in the following areas
here are some of our common questions
Is Virginia Professional Wildlife Removal Services a government agency?
No. We are a privately owned company. There is a fee for our wildlife removal and pest control services.
What areas do you service?
We generally operate in the Central Virginia areas. Our service areas include Richmond, Chesterfield, Midlothian, Woodlake, Brandermill, Chester, Mechanicsville, Short Pump, Goochland, Louisa, Fluvanna, Orange, Glen Allen, Powhatan, Amelia, Lake Anna, Lake Monticello, Albemarle, Henrico, Hanover, Mineral, Gordonsville, Earlysville, Keswick, Harrisonburg, and Charlottesville.
Does Virginia Professional Wildlife Removal Services offer services for domestic animals such as dogs and cats?
No, these services are provided by your local animal control department. They typically work through your police department or sheriff's office.
Is Virginia Professional Wildlife Removal Services a pest control company?
We started as a wildlife removal company, but in recent years have added pest control services (rats, mice and insects). We do not currently deal with bed bugs, termites, and other wood destroying insects. Our primary focus remains the safe and humane trapping, removal, control, capture and exclusion of nuisance animal wildlife, and in the resolution of human/wildlife conflicts.
What is the cost for animal wildlife removal, trapping, capture, control and exclusion?
Every job is unique. Prices vary depending upon the length of service, the degree of difficulty, species being controlled and the element of danger involved. For example, the cost of a one-time animal removal job would be much less than a trapping job lasting several weeks. An inspection is often required to give an accurate estimate.
Nuisance Wildlife Animal Control is a specialty business. It requires a unique set of skills and more knowledge than most people realize. It is also a field with unique risks. Nuisance wildlife control operators take care of difficult problems that few people can properly or safely handle.
Many people have the mindset that wild animal problems should be taken care of for free. This stems from the time when state and county agencies provided this service free of charge–this is no longer the case. Because of growth of the nuisance wildlife problem, localities stopped providing this service, and is now handled by private businesses – the nuisance wildlife control technician. As with most businesses, there are costs for vehicles, traps, specialty equipment, insurance, phone service, advertising, and other expenses necessary to run a professional business.
Call for quotes on quality animal removal and pest control services–you'll find us to be fair and professional.
What animals do Virginia Professional Wildlife Removal Services remove, or offer services for?
Whatever critter enters a dwelling, or is creating a nuisance on your property–(Our Services) in short, most species of animal wildlife and insect pests. This basically involves the following animals: bats, birds, raccoons, foxes, coyotes, squirrels, opossums, beavers, mice, rats, skunks, snakes, groundhogs (woodchucks), moles, voles, and dead animals. Some endangered species cannot be captured, or may require a special permit. Since we specialize in resolving wildlife problems, we will do whatever the job requires to deter the animal, or get approval to remove it. Allow us to deal with the regulatory agencies of the Federal or State Wildlife Division to get an exemption. Laws are written to protect wildlife and people; however, when it comes to your home or property, we believe people's needs take top priority
Does Virginia Professional Wildlife Removal Services offer guarantees?
Yes! If you hire Virginia Professional Wildlife Removal Services, we guarantee that we will do our best to resolve your nuisance wildlife conflicts. We always strive to do the job right the first time. For most animal species we offer a limited warranty; however, standard trip charges may still apply. We want happy customers! Allow us an opportunity to serve you. Call us today at (804) 457-2883.
Are you licensed to remove nuisance wildlife?
Yes, we have a Commercial Nuisance Animal Removal Permit issued through the Virginia Department of Game & Inland Fisheries. All of our bat removal technicians are also NWCOA Bat Standards Certified.
Are you insured?
Yes. We carry commercial general liability and workers comp insurance with coverages up to $2,000,000. We will provide a certificate of insurance upon request.
Do you use chemicals or pesticides?
We offer pesticide and chemical services only when allowed by Virginia state law. In those cases where theses services are utilized, they are applied in the safest and most environmental friendly methods available.
Can you refer me to a company closer to my home?
Yes, we have a network of companies throughout Virginia and the United States.
Do I have to sign a contract?
Yes. In order to protect you and our company a contract must be signed. Our contracts spell out the services to be provided, as well as our guarantee and warranties.
Do you give free estimates?
Yes. We will give you a free phone estimate for our animal removal and pest control services. If we have to come out to your home or business, we do charge a fee.
What does the inspection and setup fee cover?
This fee covers an exterior inspection of your home and/or property. Also, the interior if we deem it to be necessary. It also covers setting traps, and keeping them baited during the time we are providing service at your home or business. While on site our technicians will  gladly explain the process and answer any questions you may have.
How do you prevent from catching non-target animals?
We use species specific baits and lures, but they do not always work the way they should. We try our best to set the traps in the area where the target animal is traveling to avoid non-target catches.
Will you inspect my attic and crawl space?
Every job does not require an inspection of the attic or crawlspace. Attic and crawl space inspections are only necessary with certain species or situations. We will gladly inspect these areas if our technicians determine that it is necessary. Additional charges over our standard service fee may be incurred.
When do you pull (remove) the traps?
Once the target animal(s) have been captured and we have not had any captures or you have not seen any recent activity we will pull the traps. Leaving the traps set will only increase the chances of capturing a non-target animal. If needed, we will re-set the traps inside your contracted service period at no additional cost. Trip charges will still apply to pickup any animals caught (including non-target animals).
Will you repair the damaged areas to prevent future problems?
Yes. We will inspect the structure based on your specific animal complaint to find the current problem area(s), as well as any potential problems areas that should be repaired. If you want us to repair the areas damaged by wildlife, we will give you an estimate for these repairs. You have the option to do what repairs you feel comfortable with. We will only recommend repairs that we feel are important to prevent future problems. Trapping and removal of the problem animal only solves part of the problem. Exclusion work should be done to prevent the problem from reoccurring. Any work that we deem to be outside our skill set or certification will need to be performed by a licensed and insured contractor. We may know someone who can help depending on your service area.
What does exclusion mean?
It is a technique where damaged areas or possible penetration points are made uninhabitable or unpenetrable to the nuisance animal.
How often do you re-bait the traps?
As often as we deem it necessary depending on the time of year and weather. We like to keep the bait as fresh or not dried up as possible. If you feel like the trap needs bait or you do not see the bait in the trap, call us and we will send someone out to re-bait it as soon as possible.
What if an animal is trapped when you come out to re-bait?
We will call you or leave a note on your door that we picked up an animal.
What types of bait do you use?
We use specialty baits and lures that are formulated for the target animal and are manufactured by professionals in our industry.
How many traps will you set?
We set a minimum of two traps, more if necessary.
Where do you set the traps?
As close to the damaged or problem area as possible.
What if the trap is stolen?
The customer is responsible for the trap. If the trap is set in an area that you feel like it will get stolen, please let us know so that we can move it or anchor it to the ground. There is a replacement fee for stolen traps.
Can I release non-target animals myself?
No. There is a chance that the animal could turn and bite you. IT IS AGAINST THE LAW FOR YOU TO TOUCH OR IN ANY WAY TAMPER WITH OUR TRAPS!
Will you remove a dead animal?
Yes, for a one-time service fee we will come to the property, remove the dead animal, and dispose of the carcass in an acceptable manner.
What type of traps do you use?
We set professional traps specific for the nuisance wildlife and the area being utilized.
How soon can you set the traps? And, How often do you check the traps?
We know that wildlife and pest control problems are important to homeowners and businesses. We will work with you to schedule a date and time to address your problem as quickly as possible.
Virginia law requires that the traps be checked daily in most situations. We will occasionally ask you as the customer to check the traps and notify us when we have an animal in the trap. By the customer checking the traps, this will eliminate additional costs to the customer and it will also speed up the removal process. We also offer an electronic trap check system for an additional fee.
How do I get in touch with the technician once an animal is trapped?
By calling us at (804) 457-2883.
Will you pick up trapped animals on the weekend and holidays?
How long does it take for a technician to pick up an animal once I have called it in?
We will make every effort we can to pick up the animal and re-set a trap as soon as possible.
Where do you relocate the animals?
Our permit only allows us to relocate squirrels.
What do you do with the animal after you catch it?
Our permit allows us to transport the live animals to another location to be euthanized. Squirrels are the only animal that we can relocate.
How do you euthanize the animals or put them to sleep?
There are several ways to euthanize an animal. We use the most humane methods approved by the American Veterinary Medical Association.
What forms of payment do you accept?
We accept checks, cash and most major credit cards.
CONTACT INFO ABOUT OUR BLOG
DIRECT MESSAGE US ABOUT OUR BLOG