Raccoons In Houses
Virginia Professional Wildlife Removal Services, LLC.
A full-service animal wildlife trapping, removal and pest control company – Licensed and Insured!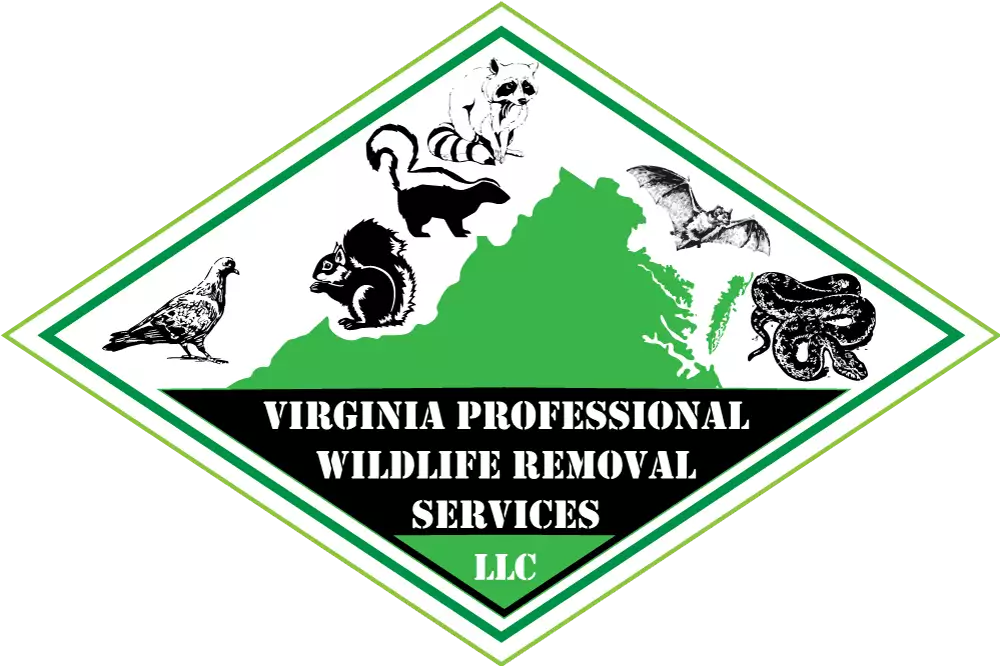 Raccoons In Houses
Virginia Professional Wildlife Removal Services, LLC.
A full-service animal wildlife trapping, removal and pest control company – Licensed and Insured!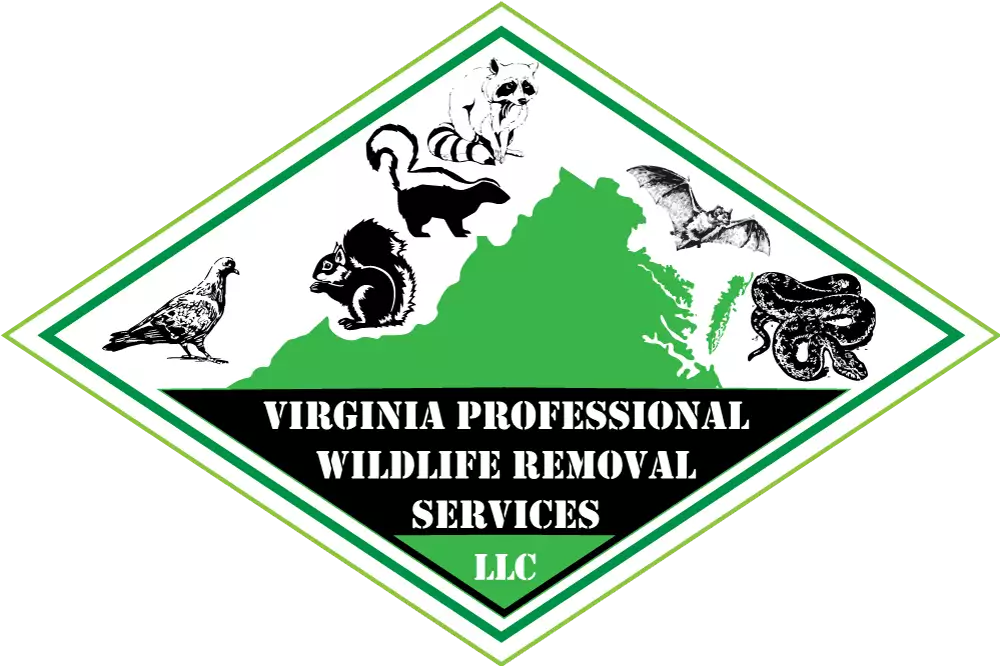 Raccoons In Houses – Raccoon Entry Points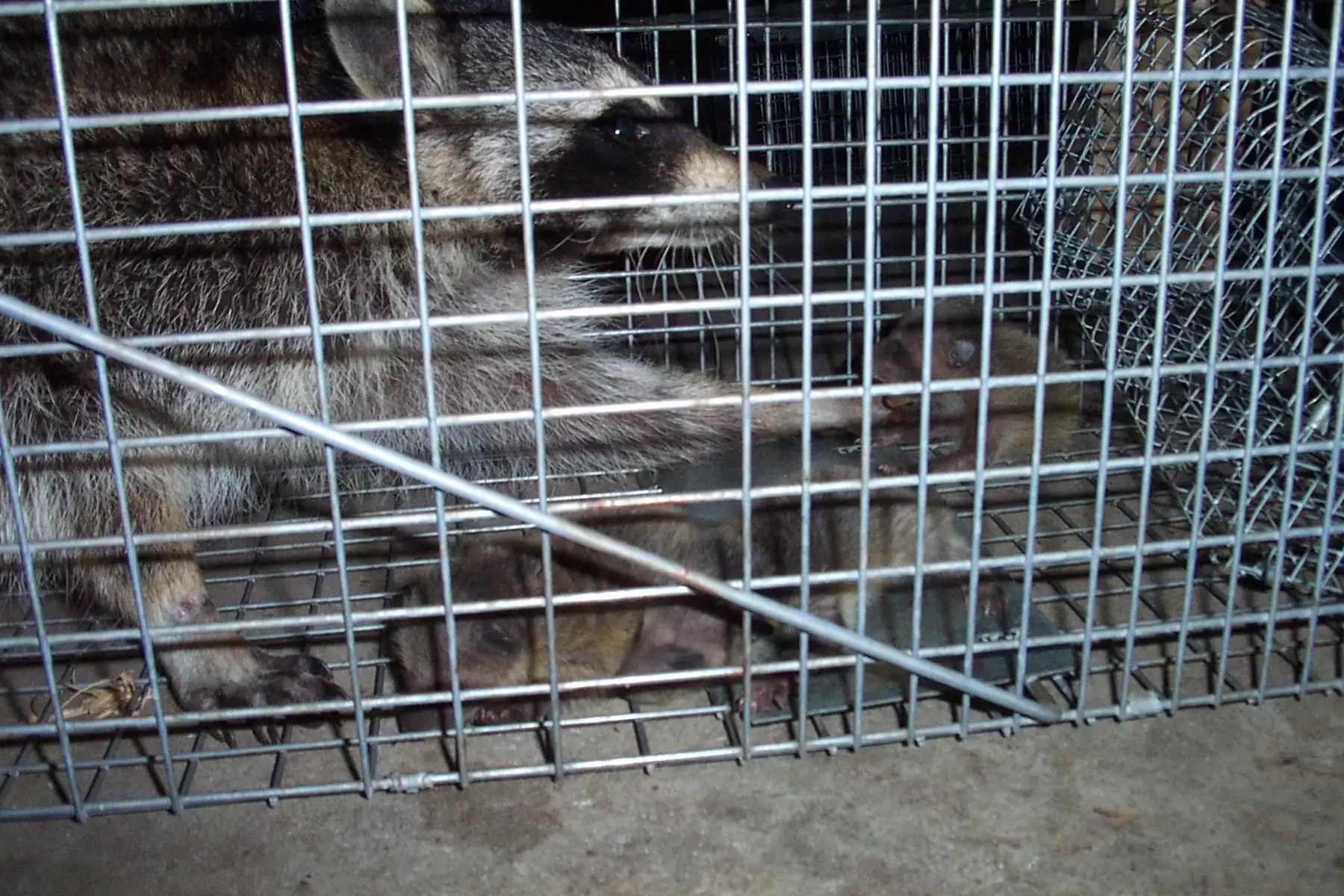 Virginia Professional Wildlife Removal Services, LLC., is Licensed and Insured, and Provides Both Residential and Commercial Raccoon Removal Services.
RACCOONS IN HOUSES
Raccoons in houses can be one of the most dangerous and complicated animal problem to have. Raccoons are highly adaptable creatures that can thrive in a variety of environments, including urban and suburban areas of Henrico, Glen Allen, Richmond, Midlothian, Chesterfield, Powhatan, Amelia, Hanover, Ashland, Mechanicsville, Goochland, Louisa, Fluvanna, Albemarle, and Charlottesville Virginia. One of the most common issues that homeowners face is raccoons invading their homes. These animals are known for their intelligence and dexterity, which makes them skilled at finding ways to enter homes and cause havoc.
If you suspect that you have raccoons in your home, it's important to take action quickly. Not only can raccoons cause damage to your property, but they can also carry diseases that can be harmful to humans and pets. Here's what you need to know about raccoons in houses and how to deal with them.
How Do Raccoons Get Into Houses?
Raccoons are excellent climbers and can easily scale walls and trees to gain access to rooftops. From there, they can find entry points into your home such as damaged vents, loose shingles, or gaps in the eaves. Raccoons can also squeeze through small openings such as chimneys, plumbing vents, or holes in the foundation.
Once inside, raccoons can cause a significant amount of damage. They can tear up insulation, shred ductwork, and even chew through electrical wiring. They may also leave behind droppings and urine, which can create unpleasant odors and pose health risks.
What Are The Signs Of Raccoons In Houses?
If you suspect that you have raccoons in your home, there are several signs to look for. These include:
Strange noises: Raccoons are nocturnal animals, so you may hear them moving around at night. They may also make vocalizations such as hissing, growling, or chattering.
Damage to property: Raccoons can cause damage to walls, ceilings, and floors as they try to find their way out of your home. They may also knock over objects or tear up insulation.
Foul odors: Raccoon droppings and urine can create strong, unpleasant odors that are difficult to eliminate.
Footprints or tracks: Raccoons have distinctive footprints that are easy to identify. If you see tracks around your home, it's a sign that raccoons may be present.
How To Get Rid Of Raccoons In Houses
If you have raccoons in your home, it's important to take action quickly to minimize the damage they can cause. Here are some tips for getting rid of raccoons in houses:
Identify entry points: Inspect your home for any potential entry points that raccoons may be using to gain access. Seal up any holes or gaps in your roof, walls, or foundation.
Use repellents: There are several types of repellents that people claim can help deter raccoons from entering your home. These include bright lights, loud noises, and strong odors such as ammonia or predator urine. We have found that none of these repellents work.
Call a professional: If you're unable to get rid of the raccoons on your own, it's best to call in a professional wildlife removal service like us. Our experts have the knowledge and equipment necessary to safely remove raccoons from your home and prevent them from returning.
Be proactive: To prevent future infestations, take steps to make your home less attractive to raccoons. This can include securing trash cans, removing potential food sources such as pet food or bird feeders, and trimming back trees and shrubs that provide easy access to your roof.
In conclusion, raccoons in houses can be a serious problem for homeowners. If you suspect that you have raccoons in your home, it's important to take action quickly to minimize the damage and health risks they can cause. By identifying entry points, using repellents (not recommended), and calling in professional help if needed, you can effectively deal with raccoons in houses.
Quick Information & Facts About Raccoons
Our Service Areas in Virginia
We provide wildlife removal, wildlife control, animal removal, animal control, animal trapping and pest control services throughout Virginia including the following counties, cities and towns: Afton, Albemarle County, Alexandria, Amelia County, Annandale, Arlington, Ashburn, Ashland, Barboursville, Bellwood, Belmont, Bensley, Bermuda Hundred, Bon Air, Boyd Tavern, Brandermill, Bumpass, Burke, Central VA, Centreville, Chamberlain, Charlottesville, Chesapeake, Chester, Chesterfield County, Colonial Heights, Crozet, Cuckoo, CVille, Dale City, Doswell, Dumbarton, Earlysville, East Highland Park, Enon, Ettrick, Fairfax, Fair Oaks, Ferncliff, Fluvanna County, Fredericksburg, Genito, Glen Allen, Glenora, Goochland County, Gordonsville, Gum Spring, Hadensville, Hampton, Hampton Park, Hanover County, Harrisonburg, Harrogate, Hening, Henrico County, Highland Springs, Hopewell, Innsbrook, Jefferson Davis, Kents Store, Keswick, Lake Anna, Lake Monticello, Lake Ridge, Lakeside, Laurel, Leesburg, Lewiston, Lignum, Locust Grove, Louisa County, Maidens, Manakin, Manakin-Sabot, Manassas, Manchester, McLean, Montrose, Motoaca, Meadowbrook, Mechanicsville, Midlothian, Mineral, Moseley, Newport News, Norfolk, North Courthouse, Northern Virginia, North Garden, NoVA, Oilville, Orange County, Palmyra, Pantops, Petersburg, Portsmouth, Powhatan County, Reams, Reston, Richmond, Richmond County, Robious, Rockville, Rockwood, RVA, Salisbury, Sandston, Sandy Hook, Scottsville, Shannon Hill, Short Pump, South Rockwood, Spring Run, Staunton, Stoney Point, Suffolk, Tidewater, Troy, Tuckahoe, Va, Varina, Virginia, Virginia Beach, Waynesboro, Williamsburg, Winchester, Winterpock, Woodlake, Wyndham, and the surrounding areas of Virginia.
Please Complete Our Simple Contact Form Below:
Schedule Our Services
We here at Virginia Professional Wildlife Removal Services know how difficult and stressful it is to have raccoons in your home, so that's why we offer our professional services to all the residents of Virginia. We'll make sure to remove these pesky animals before they cause too much damage, and we will keep your home in excellent condition. So make sure to contact us today at (804) 457-2883 to learn more about our raccoon removal services!
ALSO SEE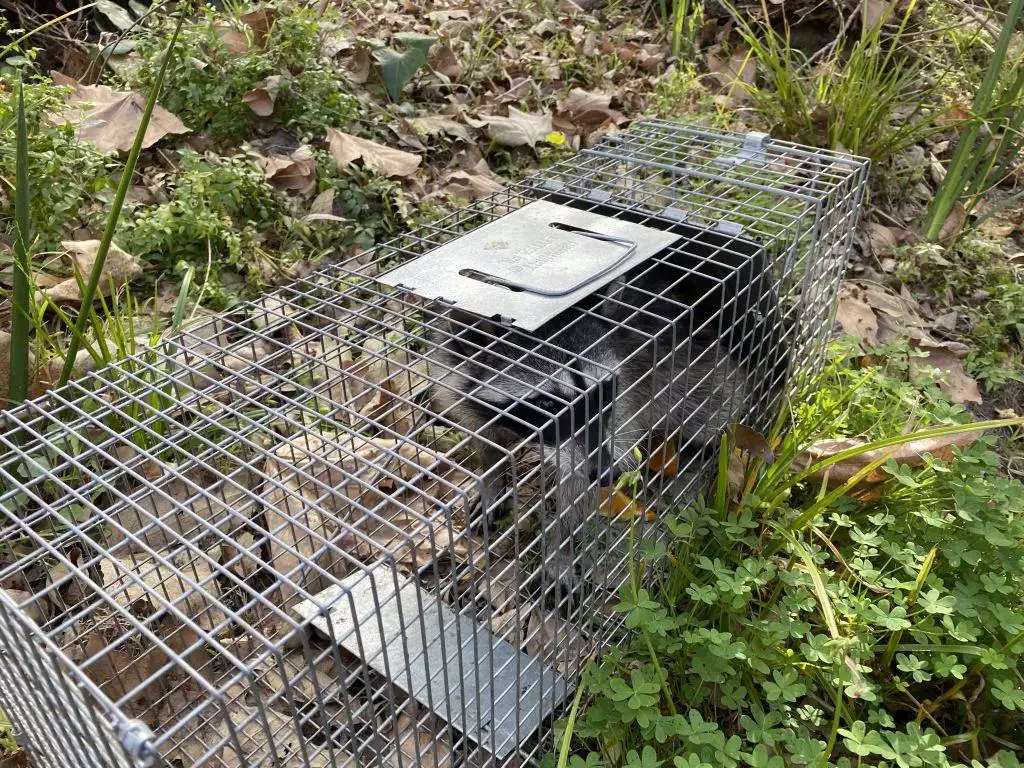 VPWRS Can Solve Your Problems!
Scratching Noises In Your Attic, Walls, Or Crawlspace?
Unwanted Animal Wildlife In Your Home, Business or Property?
Bats In Your Attic?
Birds In Your Dryer And Bathroom Vents?
Problem Bird Or Bat Infestation?
Animals In Your Chimney Or Fireplace?
Digging In Your Lawn Or Under Your House, Deck Or Garage?
Dead Animal Problems?
Animal Odor Problems?
Chewing Sounds In Your Attic Or Crawl Space?
Animals Damaging Your Wiring, Insulation, Fascia, Soffits, And The Wood In Your Home?
Animal Feces Removal?
Attic Restorations And Clean-Up Needed?
Raccoons In The Attic?
VPWRS Extensive Services
Virginia Professional Wildlife Removal Services provides nuisance wildlife removal, animal control, predator control, pest control, nuisance wildlife exclusion, and wildlife clean-up services.
We have experience handling bats, beavers, birds, Canada geese, chipmunks, coyotes, deer, foxes, groundhogs, mice, moles, raccoons, rats, opossums, otters, skunks, squirrels, snakes, voles, muskrats, bobcats, Copperhead snakes, pigeons, and other species of Virginia wildlife.
We operate our business within accepted industry standards and best practices, and in accordance with local, state, and federal laws.
CONTACT INFO ABOUT OUR BLOG
DIRECT MESSAGE US ABOUT OUR BLOG