Professional Trappers: The Experts in Wildlife Management and Nuisance Control in Virginia
Virginia Professional Wildlife Removal Services, LLC.
A full-service animal wildlife trapping, removal and pest control company – Licensed and Insured!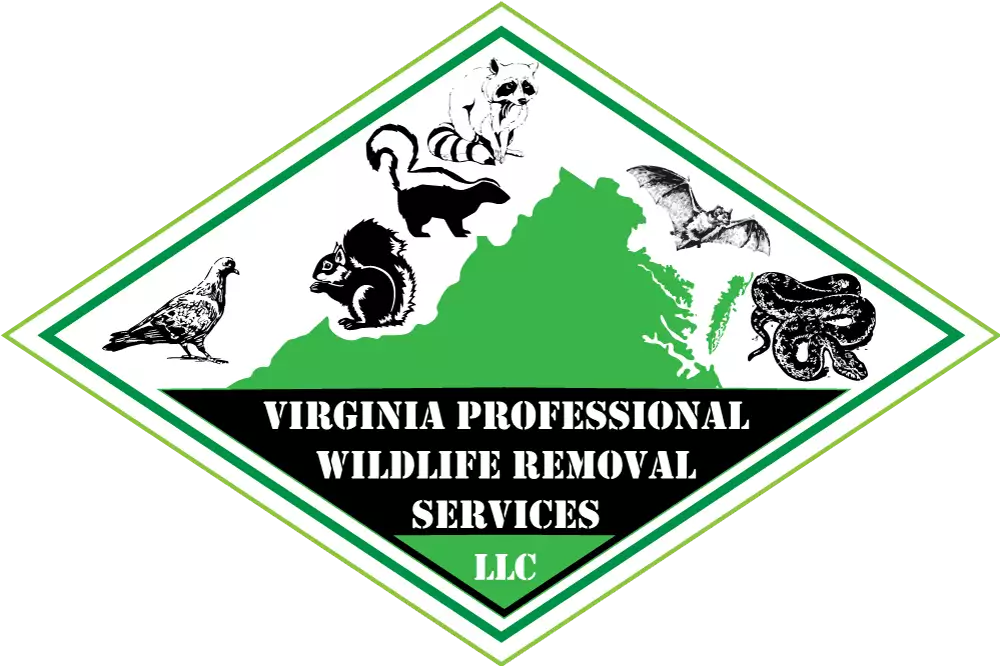 Professional Trappers: The Experts in Wildlife Management and Nuisance Control in Virginia
Virginia Professional Wildlife Removal Services, LLC.
A full-service animal wildlife trapping, removal and pest control company – Licensed and Insured!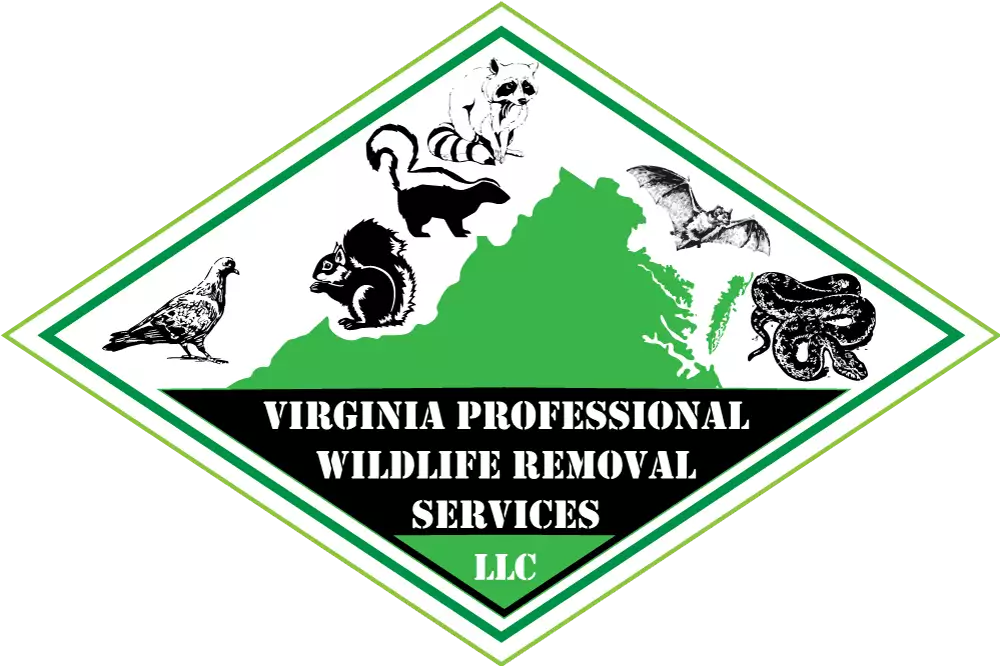 Welcome to the World of Professional Trappers in Virginia
Professional trappers in Virginia stay busy trapping and removing nuisance wildlife from homes, businesses and property throughout the Commonwealth.
When it comes to safely and effectively managing wildlife or addressing problematic animal behavior, you need an expert. And that's where professional trappers come in. Specializing in the humane capture and removal of unwanted wildlife, our services are not just about trapping but also focus on wildlife management, exclusion techniques, and responsible relocation or disposal.
Why Choose a Professional Trapper?
Expertise: Years of training and on-field experience in trapping various species
Humane Practices: Ethical and humane removal of wildlife in accordance with state and federal laws
Safety: Certified and trained to manage potentially hazardous situations, including venomous snakes, aggressive mammals, and disease carriers
Effective: Utilizes the most effective and state-of-the-art equipment and methods for trapping and removal
Comprehensive Services: From assessment to removal and preventative solutions, we offer a complete range of services
Services
Wildlife Trapping
Effective and humane trapping services for:
Raccoons
Beavers
Snakes
Foxes
Chipmunks
Opossums
Groundhogs
Squirrels
Skunks
Birds
Bats
And more!
Exclusion Services
We offer wildlife exclusion techniques to prevent future wildlife problems. This includes:
Fencing
Vent Guards
Chimney Caps
Property Inspection
Comprehensive assessments of your property to identify and solve potential wildlife issues.
Emergency Services
Immediate response for dangerous or disruptive wildlife situations.
About Us
Professional Trappers has been in the business for over 20 years, offering a wide range of trapping and wildlife management services. Our team consists of certified professionals trained in the latest humane trapping techniques and wildlife biology.
Testimonials
"Exceptional service! They removed a family of raccoons from my attic and sealed up the entry points. Highly recommend. Great trappers."

— Sarah M.
"Prompt and professional trappers. They really know what they're doing."

— Mike D.
Contact Us
For more information or to schedule a service, please contact us at:
FAQs
Is it legal to trap wildlife in Virginia?
Yes, but regulations vary by location and species. Professional trappers are knowledgeable about the law and follow all state and federal regulations.
How long does the trapping process take?
The duration varies depending on the species and the complexity of the problem. We offer both one-time removals and ongoing management services.
Do you offer any guarantees?
We provide warranties for exclusion services and stand by the quality of our work.
Blog
Stay up-to-date with our latest tips, tricks, and insights in wildlife management. Read more
We Are Here To Help
Managing wildlife responsibly is our mission. Reach out today to learn how we can assist you in resolving your wildlife issues humanely and effectively.
At Virginia Professional Wildlife Removal Services we are constantly striving to advance our education so that we may serve you better.
Service Areas for Professional Trappers in Virginia
Let our local trappers get rid of wildlife causing damage to your home, business or property. We provide expert animal removal and pest control services throughout Virginia, including the following counties, cities and towns:  Afton, Albemarle County, Alexandria, Amelia County, Annandale, Arlington, Ashburn, Ashland, Barboursville, Bellwood, Belmont, Bensley, Bermuda Hundred, Bon Air, Boyd Tavern, Brandermill, Bumpass, Burke, Central VA, Centreville, Chamberlain, Charlottesville, Chesapeake, Chester, Chesterfield County, Colonial Heights, Crozet, Cuckoo, CVille, Dale City, Doswell, Dumbarton, Earlysville, East Highland Park, Enon, Ettrick, Fairfax, Fair Oaks, Ferncliff, Fluvanna County, Fredericksburg, Genito, Glen Allen, Glenora, Goochland County, Gordonsville, Gum Spring, Hadensville, Hampton, Hampton Park, Hanover County, Harrisonburg, Harrogate, Hening, Henrico County, Highland Springs, Hopewell, Innsbrook, Jefferson Davis, Kents Store, Keswick, Lake Anna, Lake Monticello, Lake Ridge, Lakeside, Laurel, Leesburg, Lewiston, Lignum, Locust Grove, Louisa County, Maidens, Manakin, Manakin-Sabot, Manassas, Manchester, McLean, Montrose, Motoaca, Meadowbrook, Mechanicsville, Midlothian, Mineral, Moseley, Newport News, Norfolk, North Courthouse, Northern Virginia, North Garden, NoVA, Oilville, Orange County, Palmyra, Pantops, Petersburg, Portsmouth, Powhatan County, Reams, Reston, Richmond, Richmond County, Robious, Rockville, Rockwood, RVA, Salisbury, Sandston, Sandy Hook, Scottsville, Shannon Hill, Short Pump, South Rockwood, Spring Run, Staunton, Stoney Point, Suffolk, Tidewater, Troy, Tuckahoe, Va, Varina, Virginia, Virginia Beach, Waynesboro, Williamsburg, Winchester, Winterpock, Woodlake, Wyndham, and the surrounding areas of Virginia.
Please Complete Our Simple Contact Form Below:
Our local wildlife removal experts provide nuisance animal removal and control services to individuals, businesses, property managers, homeowners associations, timber companies, and municipalities. Call us today at (804) 457-2883 and let us help you with your wildlife problem.
WE ARE YOUR LOCAL PROFESSIONAL TRAPPING EXPERTS IN VIRGINIA
Check Out Our Wildlife Removal Page For Additional Animal Pest Control Services
VPWRS Can Solve Your Problems!
Beaver Chewing & Damaging Trees?
Scratching Noises In Your Attic, Walls, Or Crawlspace?
Unwanted Animal Wildlife In Your Home, Business or Property?
Bats In Your Attic?
Birds In Your Dryer And Bathroom Vents?
Problem Bird Or Bat Infestation?
Animals In Your Chimney Or Fireplace?
Digging In Your Lawn Or Under Your House, Deck Or Garage?
Dead Animal Problems?
Animal Odor Problems?
Chewing Sounds In Your Attic Or Crawl Space?
Animals Damaging Your Wiring, Insulation, Fascia, Soffits, And The Wood In Your Home?
Animal Feces Removal?
Attic Restorations And Clean-Up Needed?
VPWRS Extensive Services
Virginia Professional Wildlife Removal Services provides nuisance wildlife removal, animal control, predator control, pest control, nuisance wildlife exclusion, and wildlife clean-up services.
We have experience handling bats, beavers, birds, Canada geese, chipmunks, coyotes, deer, foxes, groundhogs, mice, raccoons, rats, opossums, otters, skunks, squirrels, snakes, voles, muskrats, bobcats, Copperhead snakes, pigeons, and other species of Virginia wildlife.
We operate our business within accepted industry standards and best practices, and in accordance with local, state, and federal laws.
CONTACT INFO ABOUT OUR BLOG
DIRECT MESSAGE US ABOUT OUR BLOG