Virginia Professional Wildlife Removal Services, LLC.
A full-service animal wildlife trapping, removal and pest control company – Licensed and Insured!
We Are Considered An Essential Service And Are Open For Business During The Covid-19 (Coronavirus) Pandemic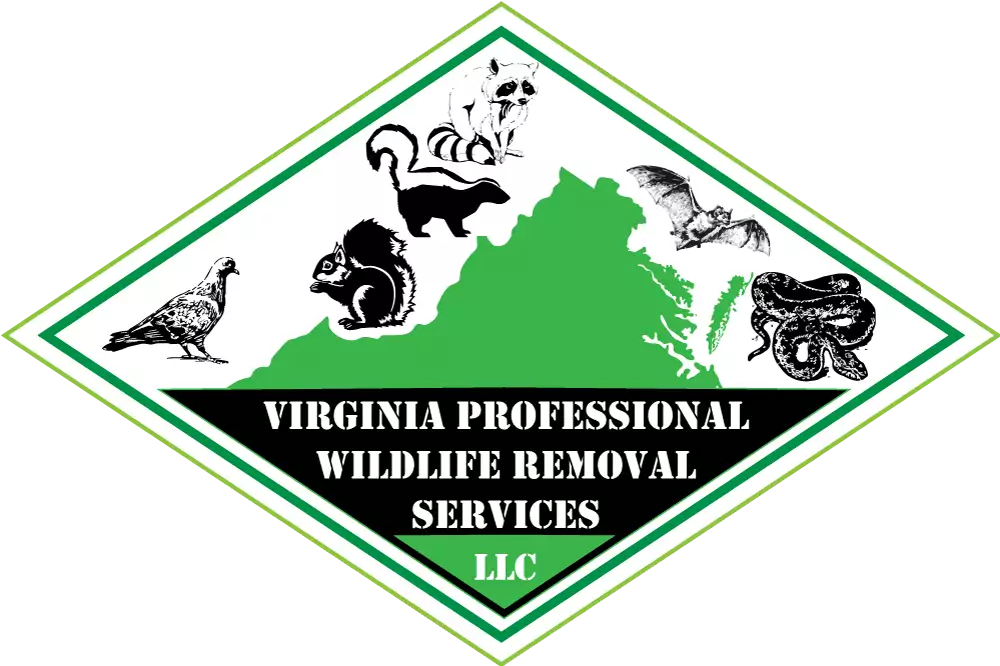 Welcome To Virginia Professional Wildlife Removal Services, LLC.
Licensed, Insured, & Experienced. Serving All Of Virginia.
Offering Residential and Commercial Wildlife Removal & Pest Control Services
Dear valued customer, we want to give you a warm welcome to our website. Virginia Professional Wildlife Removal Services, LLC is a team of certified wildlife removal & pest control professionals located in the great state of Virginia. We are the premiere wildlife removal & pest control service providers in Central Virginia, with our main service areas being the cities and counties of Richmond, Henrico, Glen Allen, Midlothian, Short Pump, Amelia, Powhatan, Goochland, Louisa, Mechanicsville, Fluvanna, Hanover, and Charlottesville.
Virginia Professional Wildlife Removal Services, LLC., deal with these pesky critters on a regular basis.
We offer pest & wildlife removal solutions in VA that keep your family and property safe from intruding wildlife & insect pests. If you have not used us before, feel free to browse our testimonials, or give us a call to learn more about us personally! We strive to gain you as a customer and we will not stop until your pest issue is resolved.
We specialize in the humane removal of nuisance wildlife critters in Virginia, providing service to Residential, Commercial, & Industrial Business clients. No job is too small, yet no job is too big for Virginia Professional Wildlife Removal Services, LLC.
We have a broad service range in Central Virginia because we have multiple technicians that are located throughout different parts of the state. Here are some additional counties/cities we service; Henrico, Glen Allen, Midlothian, Charlottesville, Chesterfield, Amelia, Bon Air, Mechanicsville, Tuckahoe, Fluvanna, Louisa, Hanover, Powhatan, Goochland, Albemarle, and Orange. Keep in mind: if you live 30 miles from any of the areas we mentioned, we likely service yours too.
Wildlife critters in Central Virginia do not take the weekends off, and so neither do we! Our wildlife pest removal company is the most experienced & trusted provider in Virginia for wildlife animal removal. Animal abatement is not for everyone, but our Wildlife Pros cannot get enough of this job. VPWRS provides superior critter removal services at reasonable costs for our valued customers. Let our pro wildlife removal team help with your solve your critter problem.
More Areas Served by Virginia Professional Wildlife Removal Services
Mineral, Gordonsville, Keswick, Lake Anna, Lake Monticello, Hadensville, Ferncliff, Boyd Tavern, Shannon Hill, Gum Spring, Troy, Palmyra, Ashland, Oilville, Sandy Hook, Maidens, Manakin, Chester, Woodlake, Brandermill, Earlysville, & Barboursville.
Common Calls We Receive For Wildlife Problems in Virginia:
Scratching Noises In Your Attic, Walls, Or Crawlspace?
Unwanted Critters In Homes, Businesses Or On Property.
Bats, Squirrels, Birds, Or Raccoons In The Attic.
Attic Restorations And Clean-Up Needed Due To Droppings.
Animal In Chimney Or Fireplace.
Digging In Lawns, Or Holes Under Decks & Patios.
Dead Animal Removal & Odor Problems On Property.
Wildlife Droppings Or Guano In Attics Causing Bad Smells.
Chewing Sounds In The Attic Or Crawl Space.
Damage To Wiring, Insulation, Soffits, & Wood Siding.
Birds In Dryer And Bathroom Vents.
VPWRS Comprehensive Services:
Virginia Professional Wildlife Removal Services, LLC offers nuisance wildlife removal, critter trapping, humane wildlife exclusion, animal damage repairs, pest control, insulation removal due to wildlife damage, & also remediation/cleanup of bat and bird guano, nesting material, & wildlife droppings contained in the attic, walls, ceiling, or crawlspace.
We have experience handling all types of nuisance wildlife in Virginia. Most of our animal abatement services come with a written guarantee. Nobody does it like VPWRS can!
Common Wildlife Control Services We Offer In Central Virginia:
Our day-to-day wildlife control services include us handling the following wildlife that are very common pests in Virginia:
Bat Exclusion, Raccoon Removal, Squirrel Trapping, Skunk Removal, Sparrow & Starling Control, Groundhog Removal, Snake Capture, Rat Trapping, Mouse Baiting, Opossum Removal, Vole Control, Pigeon Abatement, & General Bird Control.
Non-Traditional Wildlife Pest Removal Services:
There are a few critters that are not really all that common, but we still offer services of removal or exclusion for them. We have been in business for a long time, so we still have a lot of experience in handling the following pest critters: -muskrats, beaver, woodpeckers, voles, copperhead snakes, & coyotes.
We Operate Our Business Within Accepted Industry Standards and Best Practices, and in Accordance With Local, State, and Federal Laws That Govern Wildlife.

Virginia Professional Wildlife Removal Services, LLC.
About Our Virginia Animal Removal TEAM!
Specializes In The Following Areas Of Animal Wildlife Trapping, Removal And Pest Control.
Check Out Our Areas Of Expertise Below
We're in the business of providing you peace of mind
Many homes and businesses in Virginia have problems associated with unwanted wildlife animals occupying their property. Any kind of animal infestation will be stressful for the occupants of the home, and we are well aware of that fact. We're in the business of relieving people from their wildlife issues in hopes of granting everyone much-needed peace of mind when we remediate critters that have inflicted sleepless nights and damage to your property. At VPWRS, we believe the best solutions are when the work is completed in a safe, humane, and efficient manner, which is what we do.
Attic Restoration & Guano Cleanup Is A Service We Can Offer!
We specialize in ethical trapping techniques that are meant to completely solve the animal infestation in a timely manner. However, capturing the animals themselves is only the first-step. The job will not be complete without restoring the damages & implementing preventative measures that will detract the possibility of animal infestation in the future. In the next paragraph we explain a big factor of wildlife prevention that is known to be true among wildlife professionals alike.
A Big Factor Of Animal Prevention:
When a major infestation is solved, ridding the lingering animal scent is crucial to avoid future issues inside the home. Completing this is often done by means of attic restoration & sanitation in scenarios where nuisance pests have been dwelling in the attic space inside your structure. And this is only 1 factor of prevention that may be offered in various scenarios of having critter problems. You can trust you will be in good hands with VPWRS. We will inform you of the best prevention measures to take based on your situation. In addition, we also offer animal damage repairs, exclusions, pest control, & much more!
We Want You To Be Happy!
Satisfaction of the customer is our ultimate goal as a functioning business; so you can ask us any questions you are wondering about! We pride ourselves about going above & beyond for any customer who is in need. Nothing will stop us from offering the best quality customer service that we believe in. We take our job seriously, which is why we will never fail at what we do.
COUNTIES WE SERVICE IN Central VIRGINIA
Chesterfield County, Goochland County, Louisa County, Fluvanna County, Orange County, Powhatan County, Albemarle County, Henrico County, Hanover County, and Amelia County.