Muskrat Removal & Trapping Services
A full-service animal wildlife trapping, removal and pest control company - Licensed and Insured!
SERVICES PROVIDED BY Virginia Professional Wildlife Removal Services, LLC.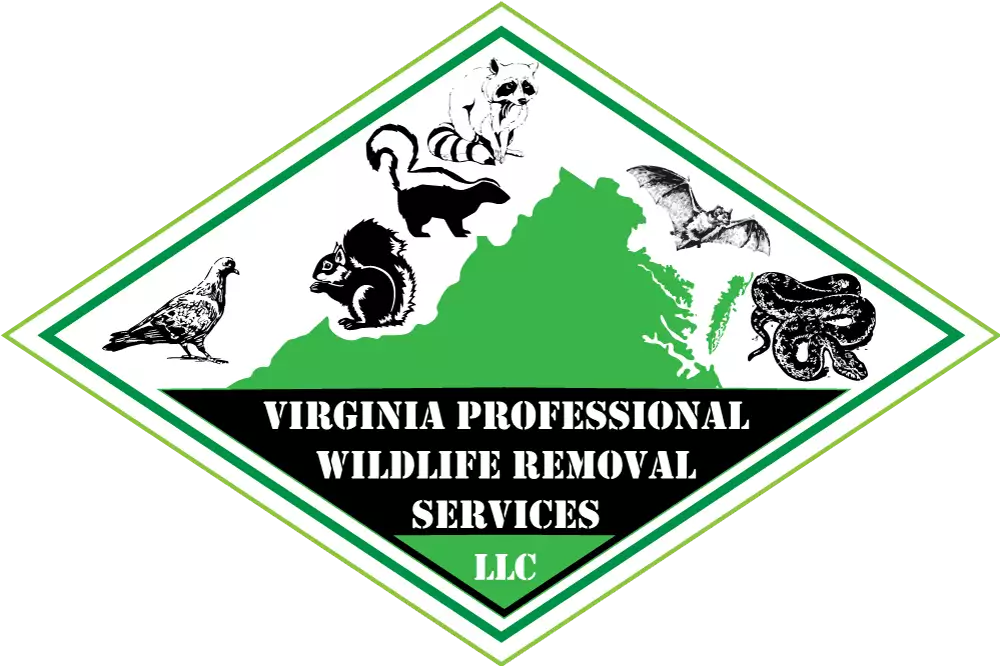 Muskrat Removal & Trapping Services
A full-service animal wildlife trapping, removal and pest control company - Licensed and Insured!
SERVICES PROVIDED BY Virginia Professional Wildlife Removal Services, LLC.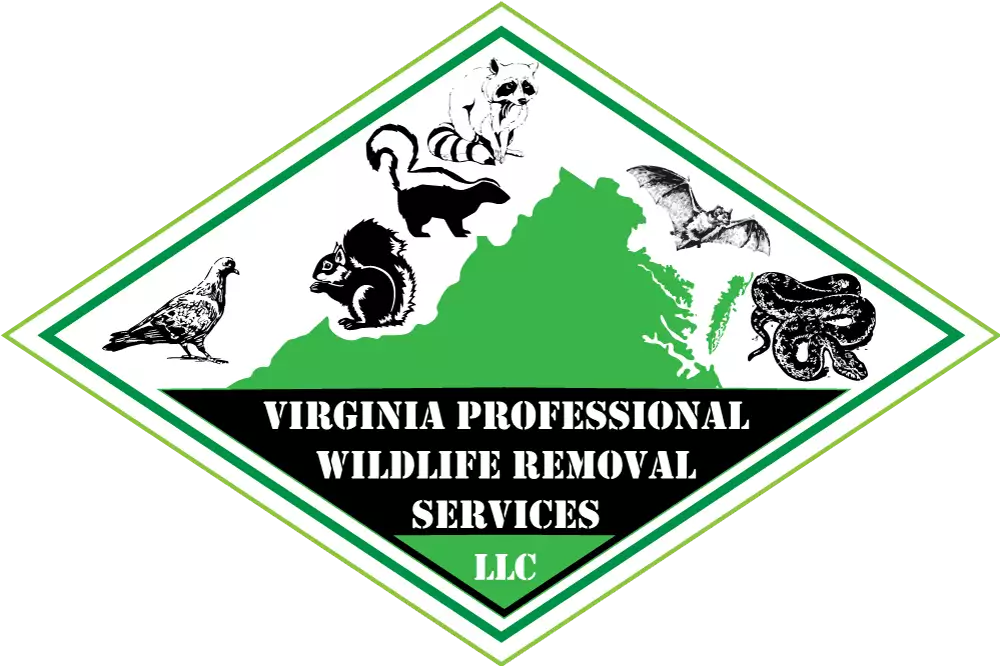 Virginia Professional Wildlife Removal Services, LLC. | Licensed & Insured
Provides Both Residential & Commercial Muskrat Trapping Services In Virginia
Muskrat removal and trapping is an area where are local wildlife control technicians really excel. Are muskrats causing you problems in Virginia? The Muskrat (Ondatra zibethicus), although small, can cause extensive damage to pond dams, reservoirs and shoreline landscaping with their extensive burrowing. They can also be extremely destructive to landscaping plants, both aquatic and terrestrial. Let our local muskrat removal specialist in Virginia help!
At Virginia Professional Wildlife Removal Services we are constantly striving to advance our education so that we may serve you better.
Muskrats have also been known to damage pond liners in backyard water gardens, costing homeowners thousands of dollars in replacement costs. Virginia Professional Wildlife Removal Services provides nuisance muskrat trapping and removal services throughout most of Virginia – including Richmond, Midlothian, Lake Anna, Lake Monticello, Charlottesville, Goochland, Louisa, Fluvanna, Albemarle, Orange, Mineral, Gordonsville, Earlysville, Keswick, Powhatan, Henrico and Hanover. Call us today and we will be happy to come out and help you with your unwelcome guests. We can also help your Home Owners Association (HOA) get rid of their muskrat problem.
Damage and Damage Identification
Damage caused by muskrats is primarily due to their burrowing activity. Burrowing may not be readily evident until serious damage has occurred. One way to observe early burrowing in farm ponds or reservoirs is to walk along the edge of the dam or shorelines when the water is clear and look for "runs" or trails from just below the normal water surface to as deep as 3 feet (91 cm). If no burrow entrances are observed, look for droppings along the bank or on logs or structures a muskrat can easily climb upon. If the pond can be drawn down from 1 1/2 to 3 feet (46 to 91 cm) each winter, muskrat burrows will be exposed, just as they would during extended drought periods. Any burrows found in the dam should be filled, tamped in, and covered with rock to avoid possible washout or, if livestock are using the pond, to prevent injury to a foot or leg.
Where damage is occurring to a crop, plant cutting is generally evident. In aquaculture reservoirs generally maintained without lush aquatic vegetation, muskrat runs and burrows or remains of mussels, crayfish, or fish along with other muskrat signs (tracks or droppings) are generally easy to observe.(Source: Prevention and Control of Wildlife Damage, 1994)
Our Service Areas in Virginia
We provide wildlife removal, wildlife control, animal removal, animal control, animal trapping and pest control services throughout Virginia including the following counties, cities and towns: Afton, Albemarle County, Alexandria, Amelia County, Annandale, Arlington, Ashburn, Ashland, Barboursville, Bellwood, Belmont, Bensley, Bermuda Hundred, Bon Air, Boyd Tavern, Brandermill, Bumpass, Burke, Central VA, Centreville, Chamberlain, Charlottesville, Chesapeake, Chester, Chesterfield County, Colonial Heights, Crozet, Cuckoo, CVille, Dale City, Doswell, Dumbarton, Earlysville, East Highland Park, Enon, Ettrick, Fairfax, Fair Oaks, Ferncliff, Fluvanna County, Fredericksburg, Genito, Glen Allen, Glenora, Goochland County, Gordonsville, Gum Spring, Hadensville, Hampton, Hampton Park, Hanover County, Harrisonburg, Harrogate, Hening, Henrico County, Highland Springs, Hopewell, Innsbrook, Jefferson Davis, Kents Store, Keswick, Lake Anna, Lake Monticello, Lake Ridge, Lakeside, Laurel, Leesburg, Lewiston, Lignum, Locust Grove, Louisa County, Maidens, Manakin, Manakin-Sabot, Manassas, Manchester, McLean, Montrose, Motoaca, Meadowbrook, Mechanicsville, Midlothian, Mineral, Moseley, Newport News, Norfolk, North Courthouse, Northern Virginia, North Garden, NoVA, Oilville, Orange County, Palmyra, Pantops, Petersburg, Portsmouth, Powhatan County, Reams, Reston, Richmond, Richmond County, Robious, Rockville, Rockwood, RVA, Salisbury, Sandston, Sandy Hook, Scottsville, Shannon Hill, Short Pump, South Rockwood, Spring Run, Staunton, Stoney Point, Suffolk, Tidewater, Troy, Tuckahoe, Va, Varina, Virginia, Virginia Beach, Waynesboro, Williamsburg, Winchester, Winterpock, Woodlake, Wyndham, and the surrounding areas of Virginia.
Please Complete Our Simple Contact Form Below:
VPWRS Can Solve Your Problems!
Is Muskrat Burrowing Causing You Problems?
Scratching Noises In Your Attic, Walls, Or Crawlspace?
Unwanted Animal Wildlife In Your Home, Business or Property?
Bats In Your Attic?
Birds In Your Dryer And Bathroom Vents?
Problem Bird Or Bat Infestation?
Animals In Your Chimney Or Fireplace?
Digging In Your Lawn Or Under Your House, Deck Or Garage?
Dead Animal Problems?
Animal Odor Problems?
Chewing Sounds In Your Attic Or Crawl Space?
Animals Damaging Your Wiring, Insulation, Fascia, Soffits, And The Wood In Your Home?
Animal Feces Removal?
Attic Restorations And Clean-Up Needed?
VPWRS Extensive Services
Virginia Professional Wildlife Removal Services provides nuisance wildlife removal, animal control, predator control, pest control, nuisance wildlife exclusion, and wildlife clean-up services.
We have experience handling bats, beavers, birds, Canada geese, chipmunks, coyotes, deer, foxes, groundhogs, mice, moles, raccoons, rats, opossums, otters, skunks, squirrels, snakes, voles, muskrats, bobcats, Copperhead snakes, pigeons, and other species of Virginia wildlife.
We operate our business within accepted industry standards and best practices, and in accordance with local, state, and federal laws.
CONTACT INFO ABOUT OUR BLOG
DIRECT MESSAGE US ABOUT OUR BLOG