About Us At Virginia Professional Wildlife Removal Services, LLC.
A full-service animal wildlife trapping, removal and pest control company – Licensed and Insured!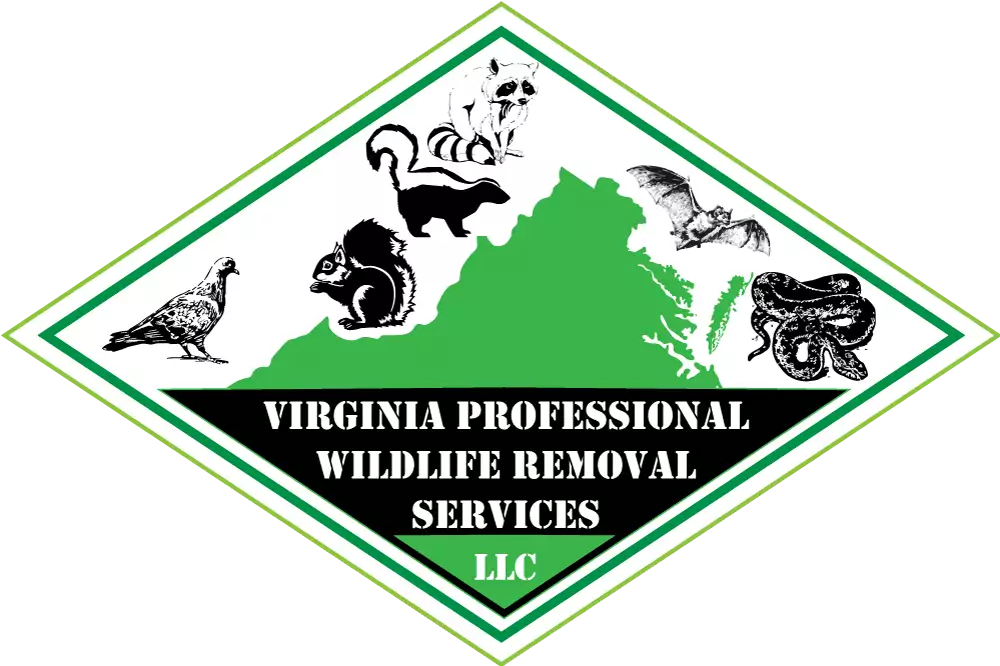 About Us At Virginia Professional Wildlife Removal Services, LLC.
Licensed, Insured, & Experienced. Serving All Of Central Virginia.
About Us – Our Company 
Welcome to Virginia Professional Wildlife Removal Services! We are dedicated to providing safe and humane wildlife removal services to homes and businesses throughout Central Virginia. In fact, our team is composed of licensed and trained professionals who specialize in removing all types of wildlife, including raccoons, squirrels, bats, snakes, groundhogs, birds, opossums, mice, rats, and more. We understand that dealing with unwanted wildlife can be stressful and dangerous, so we make it our priority to deliver fast and efficient removal services that will restore your peace of mind.
Moreover, at Virginia Professional Wildlife Removal Services, we take pride in our exceptional customer service. Our team is always available to answer any questions you may have, and we work closely with our clients to develop customized plans that meet their specific needs for wildlife removal and pest control. We believe in using only the most humane and effective methods to protect the wildlife in our communities.
How We Do It & Our Service Area
Furthermore, we use state-of-the-art equipment and techniques to safely and efficiently remove wildlife from your property. Once the wildlife has been removed, we provide recommendations for preventing future intrusions. As the area's top-rated local animal removal and pest control company, we have extensive experience in nuisance animal wildlife management. Our services are available in Afton, Albemarle County, Alexandria, Amelia County, Annandale, Arlington, Ashburn, Ashland, Barboursville, Bellwood, Belmont, Bensley, Bermuda Hundred, Bon Air, Boyd Tavern, Brandermill, Bumpass, Burke, Central VA, Centreville, Chamberlain, Charlottesville, Chesapeake, Chester, Chesterfield County, Colonial Heights, Crozet, Cuckoo, CVille, Dale City, Doswell, Dumbarton, Earlysville, East Highland Park, Enon, Ettrick, Fairfax, Fair Oaks, Ferncliff, Fluvanna County, Fredericksburg, Genito, Glen Allen, Glenora, Goochland County, Gordonsville, Gum Spring, Hadensville, Hampton, Hampton Park, Hanover County, Harrisonburg, Harrogate, Hening, Henrico County, Highland Springs, Hopewell, Innsbrook, Jefferson Davis, Kents Store, Keswick, Lake Anna, Lake Monticello, Lake Ridge, Lakeside, Laurel, Leesburg, Lewiston, Lignum, Locust Grove, Louisa County, Maidens, Manakin, Manakin-Sabot, Manassas, Manchester, McLean, Montrose, Motoaca, Meadowbrook, Mechanicsville, Midlothian, Mineral, Moseley, Newport News, Norfolk, North Courthouse, Northern Virginia, North Garden, NoVA, Oilville, Orange County, Palmyra, Pantops, Petersburg, Portsmouth, Powhatan County, Reams, Reston, Richmond, Richmond County, Robious, Rockville, Rockwood, RVA, Salisbury, Sandston, Sandy Hook, Scottsville, Shannon Hill, Short Pump, South Rockwood, Spring Run, Staunton, Stoney Point, Suffolk, Tidewater, Troy, Tuckahoe, Va, Varina, Virginia, Virginia Beach, Waynesboro, Williamsburg, Winchester, Winterpock, Woodlake, Wyndham, and the surrounding areas of Virginia.
Please Complete Our Simple Contact Form Below:
Additionally, we always strive to use the most humane and environmentally effective techniques for handling wildlife problems. With our latest techniques, you can count on us to solve your wildlife problem once and for all. We pride ourselves on providing a permanent solution to your wild animal conflicts. Moreover, we are fully licensed and insured, holding a Commercial Nuisance Wildlife Removal Permit issued by the Virginia Department of Wildlife Resources. Plus, we employ NWCOA Bat Standards Certified technicians and are proud members of the following organizations: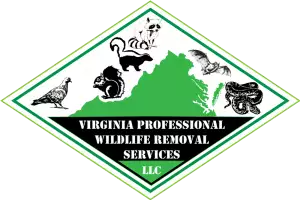 We Can Solve Your Problems Involving:
Scratching Noises In Your Attic, Walls, Or Crawlspace.
Unwanted Animal Wildlife In Your Home, Business or Property.
Birds In Your Dryer And Bathroom Vents.
Problem Bird Or Bat Infestation.
Digging In Your Lawn Or Under Your House, Deck Or Garage.
Animal Odor Problems.
Chewing Sounds In Your Attic Or Crawl Space.
Animals Damaging Your Wiring, Insulation, Fascia, Soffits, And The Wood In Your Home.
Animal Feces Removal.
Attic Restorations And Clean-Up.
Extensive Wildlife Services
Virginia Professional Wildlife Removal Services offers a wide range of services to deal with various wildlife issues, including nuisance wildlife removal, commercial wildlife control, animal trapping, animal control, pest removal, wildlife pest control, wildlife exterminator, rodent removal, rodent control, predator control, pest control, nuisance wildlife exclusion, and wildlife clean-up services.
In addition to these services, our team has is experienced in dealing with a wide range of Virginia wildlife, such as bats, beavers, birds, Canada geese, chipmunks, coyotes, deer, flying squirrels, foxes, groundhogs, mice, raccoons, rats, opossums, skunks, squirrels, snakes, voles, muskrats, Copperhead snakes, pigeons, and other species.
Furthermore, we pride ourselves in following accepted industry standards and best practices. Our wildlife control technicians comply all local, state, and federal laws pertaining to animal removal and control.
CONTACT INFO ABOUT OUR BLOG
DIRECT MESSAGE US ABOUT OUR BLOG