Virginia Professional Wildlife Removal Services, LLC.
A full-service animal wildlife trapping, removal and pest control company - Licensed and Insured!
Opossums page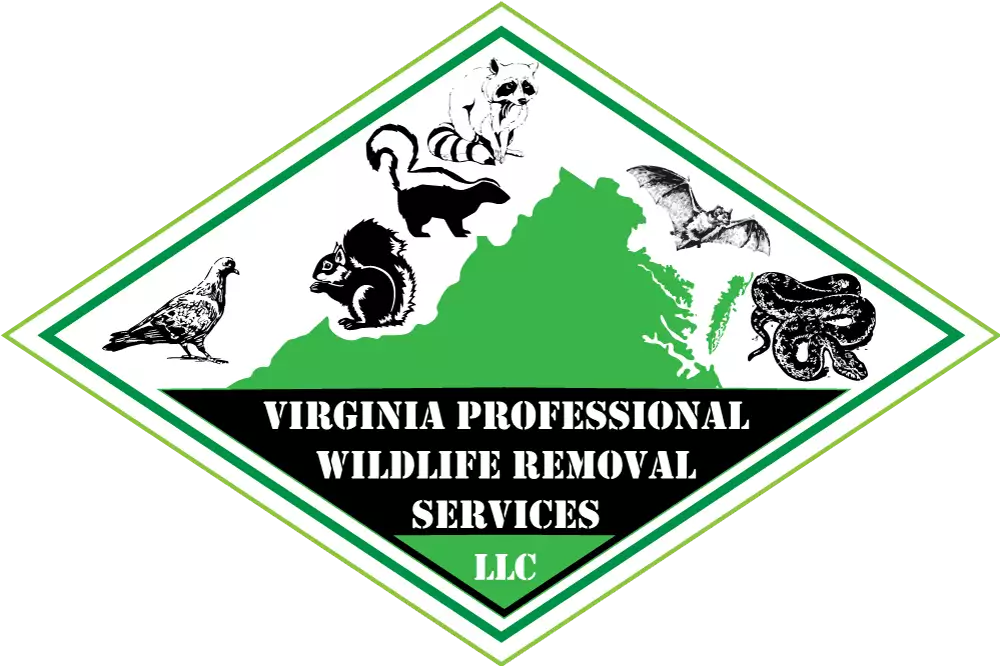 Virginia Professional Wildlife Removal Services, LLC.
A full-service animal wildlife trapping, removal and pest control company - Licensed and Insured!
Opossums page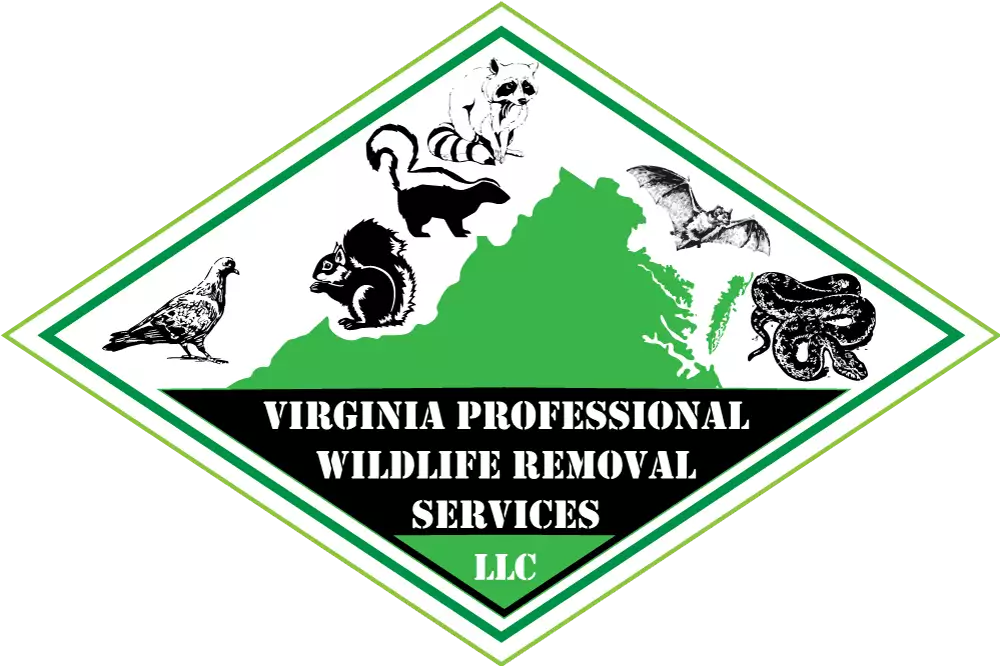 Welcome to Virginia Professional Wildlife Removal Services, LLC., Possums Removal Page
Virginia Professional Wildlife Removal Services, LLC., is Licensed and Insured, and provides both residential and commercial services for fast and effective possum removal and possum control.
Opossums look menacing to most people and they are known to get into crawlspaces and die. The possum (Didelphis virginianus) is North Americas only native marsupial. Possums are omnivorous; they will eat vegetables from your garden, food scraps from your garbage, and pet food from your pet dishes. They will often take up residence in crawl spaces and under porches and outbuildings.
Opossums are relatively resistant to rabies; however, they can be infected with the disease. Opossums can carry Equine Protozoal Myloencephalitis (EPM) which is a major threat to horses.
At Virginia Professional Wildlife Removal Services we are constantly striving to advance our education so that we can continue to provide effective possum removal services.
Virginia Professional Wildlife Removal Services, LLC provides nuisance possum trapping, possum removal and possum control in Central and Eastern Virginia – including Richmond, Chesterfield, Midlothian, Woodlake, Brandermill, Lake Montecello, Charlottesville, Goochland, Louisa, Fluvanna, Orange, Albemarle, Mineral, Gordonsville, Earlysville, Keswick, Powhatan, Glen Allen, Henrico and Hanover. Call us today and we will be happy to come out and help you with your unwelcome guests.
Did you know that some people mistaken opossums for rats. Not sure of the differences between the two? Visit Our Rat Removal Page
Description of Damage
Although possums may be considered desirable as game animals, certain individuals may be a nuisance near homes where they may get into garbage, bird feeders, or pet food. They may also destroy poultry, game birds, and their nests. (Source: Prevention and Control of Wildlife Damage, 1994)
Opossums are pesky creatures, and they will seek shelter in spaces that are easily accessible. This includes areas such as attics, underneath homes, sheds, and porches. They are common in urban areas, and won't have trouble living almost anywhere. 
These rodents are nocturnal, and they like to feed on garbage since they are scavengers. Opossums are typically docile, so they won't seek out any confrontation with you, that is unless they feel threatened. 
Health Concerns
Opossums carry diseases such as leptospirosis, tuberculosis, relapsing fever, tularemia, spotted fever, toxoplasmosis, coccidiosis, trichomoniasis, and Chagas disease. They may also be infested with fleas, ticks, mites, and lice. Opossum are hosts for cat and dog fleas, especially in urban environments.
Other Problems Opossums Cause
While opossums are typically gentle creatures, they can still cause issues in or around your home. They will attempt to defend themselves if they feel threatened, so getting rid of them safely and properly is important. 
If they get the chance to, opossums will take shelter within your attic. Attics are a great spot for the creature to make a nest and potentially give birth to a litter if you are dealing with a mother. They can cause damage to your attic as well as create unwanted noise. 

Opossums are known to crawl under decks or porches and take shelter under them.

When they're on your property, they may try to eat your garbage or any birdseed in your yard.

They are known to leave their feces in swimming pools or around areas where they're sheltered. 

When an opossum is around you also have the risk of it being rabid, which would create another set of problems.

If an opossum dies in your home, they're likely going to leave a bad odor and the carcass can potentially bring maggots.
Getting Rid of the opossum
Luckily, signs that you have an opossum problem are more obvious than other intruders. The holes that they create to enter a home are relatively large. If you think you have an opossum, you should inspect your home, especially the attic, and try to find an opossum. 
If you find the adult opossum, you can utilize a snare pole to remove it if you are comfortable with that. Baby opossums can be removed by hand by utilizing a set of heavy-duty gloves.

Removing opossums can be hard to do, but luckily you can also set traps if you are having trouble with removing them. Once you remove them, you should repair any damage they caused, and most importantly, holes they made to enter. 

You should also do a thorough cleaning of your attic so that you can remove any feces and disinfect the area. Feces is known to carry diseases, and you should put an emphasis on the cleaning process when you get opossums out of your home. 
Hiring a professional service is most useful when handling the difficulty of removing opossums. If services such as decontamination or dead opossum removal are required, it places more importance on the execution of the job, and in that case working with a professional makes the most sense.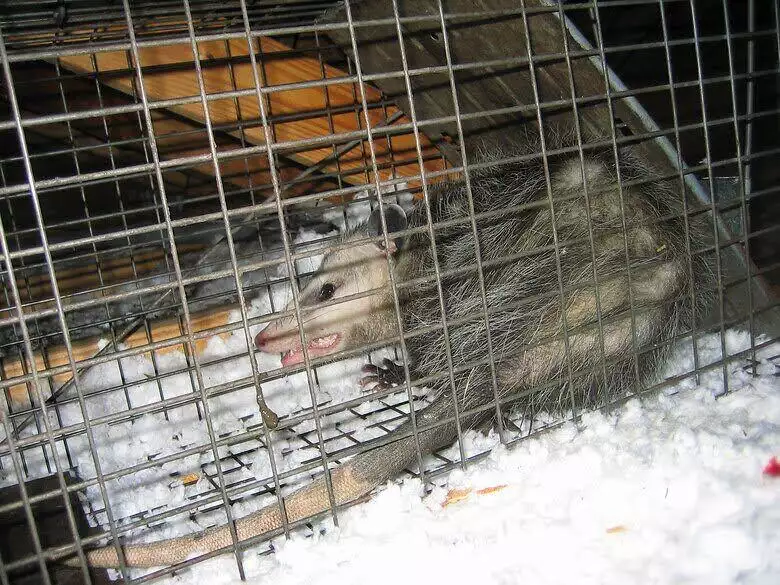 VPWRS Can Solve Your Problems!
Are Opossums In Your Crawlspace Or Attic?
Scratching Noises In Your Attic, Walls, Or Crawlspace?
Unwanted Animal Wildlife In Your Home, Business or Property?
Bats In Your Attic?
Birds In Your Dryer And Bathroom Vents?
Problem Bird Or Bat Infestation?
Animals In Your Chimney Or Fireplace?
Digging In Your Lawn Or Under Your House, Deck Or Garage?
Dead Animal Problems?
Animal Odor Problems?
Chewing Sounds In Your Attic Or Crawl Space?
Animals Damaging Your Wiring, Insulation, Fascia, Soffits, And The Wood In Your Home?
Animal Feces Removal?
Attic Restorations And Clean-Up Needed?
VPWRS Extensive Services
Virginia Professional Wildlife Removal Services provides nuisance wildlife removal, animal control, predator control, pest control, nuisance wildlife exclusion, and wildlife clean-up services.
We have experience handling bats, beavers, birds, Canada geese, chipmunks, coyotes, deer, foxes, groundhogs, mice, moles, raccoons, rats, opossums, otters, skunks, squirrels, snakes, voles, muskrats, bobcats, Copperhead snakes, pigeons, and other species of Virginia wildlife.
We operate our business within accepted industry standards and best practices, and in accordance with local, state, and federal laws.
CONTACT INFO ABOUT OUR BLOG
DIRECT MESSAGE US ABOUT OUR BLOG