Virginia Squirrel Removal & Control
A full-service animal wildlife trapping, removal and pest control company - Licensed and Insured!
SERVICES PROVIDED BY VIRGINIA PROFESSIONAL WILDLIFE REMOVAL SERVICES, LLC.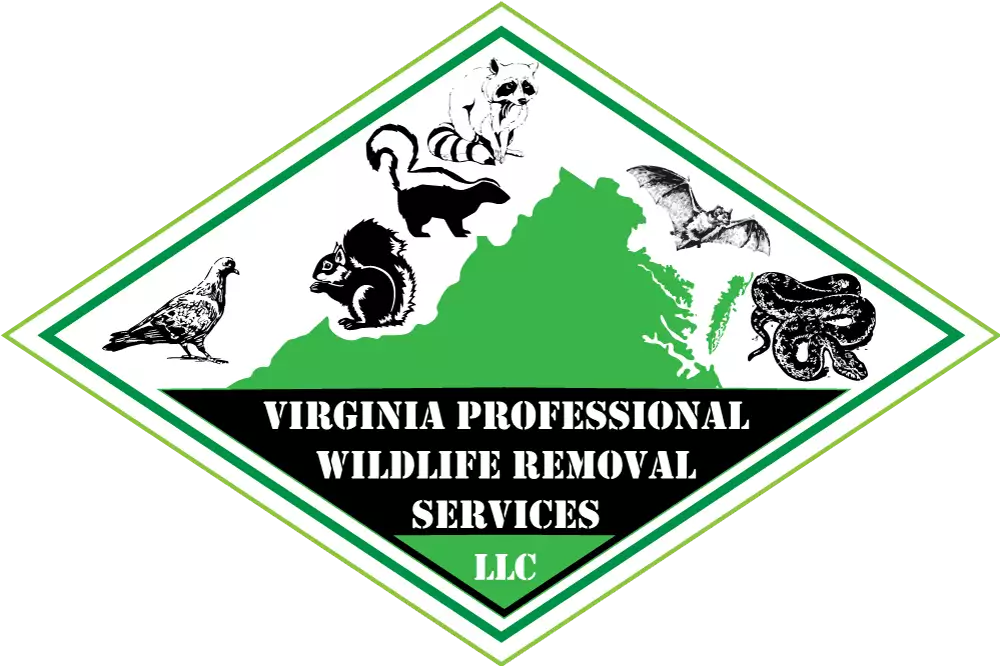 Virginia Squirrel Removal & Control
A full-service animal wildlife trapping, removal and pest control company - Licensed and Insured!
SERVICES PROVIDED BY VIRGINIA PROFESSIONAL WILDLIFE REMOVAL SERVICES, LLC.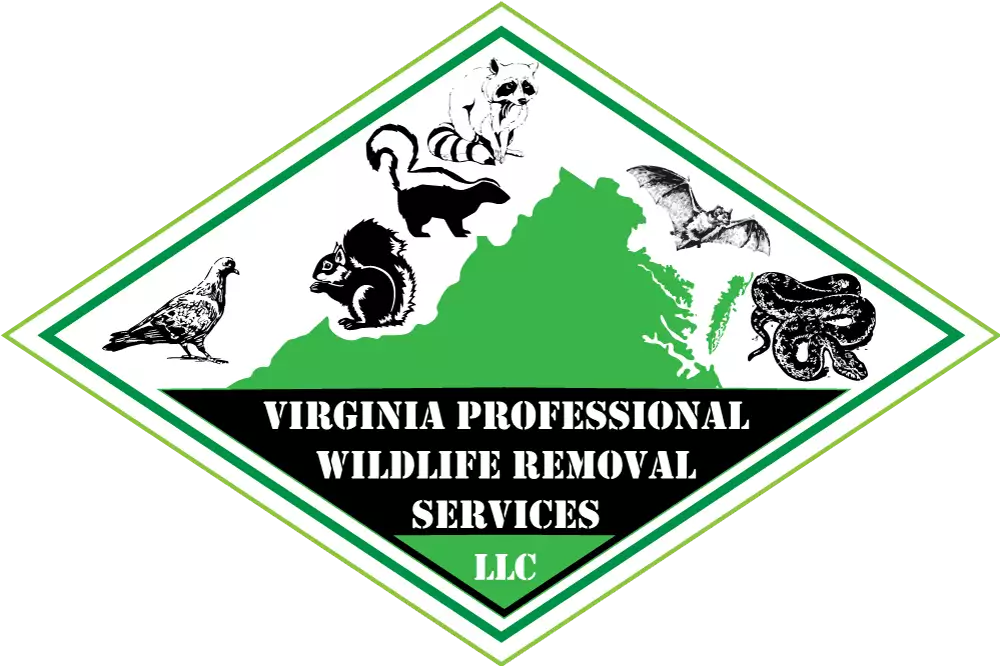 Squirrel Removal Services in Virginia – Squirrels Chewing Wires In Attic
Your Trusted Partner in Rodent Removal and Control
Welcome to Virginia Professional Wildlife Removal Services. We Are Virginia's Premier Rodent Removal Service!
Are squirrels wreaking havoc in your Virginia home or property? Have you noticed squirrel holes in your yard or attic? Do you need squirrel removal from attic? You've come to the right place. At Virginia Professional Wildlife Removal Services, we specialize in comprehensive rodent removal, particularly effective squirrel removal services tailored to the unique needs of Virginia residents.
Our Services
Rodent Trapping
Our team of skilled technicians excels at humane and effective rodent trapping. Whether it's a squirrel, rat, or any other type of rodent, we have the expertise to remove them safely from your property. Many times customers don't know if it is squirrels vs rats in attic.
Squirrel Removal Service
Squirrels may look cute, but they can cause serious damage to your home. From chewing on wires to digging squirrel holes in your garden, these critters can be quite troublesome. Our dedicated squirrel removal service is designed to solve your squirrel problem once and for all.
Rodent Removal Service Near Me
Located in Virginia, we are your local rodent removal service near me! We proudly serve the entire state, offering fast, reliable, and effective rodent removal services tailored to your needs.
Squirrel Control
At Virginia Professional Wildlife Removal Services, we specialize in squirrel trapping and removal. In order to remove a squirrel or family of squirrels on your property, our wildlife specialist will perform a thorough inspection to determine the severity of the problem. After the inspection, they will build a custom solution to trap, remove, and seal all entry points if possible. Our specialist can usually repair damage caused by the squirrel and apply a sanitization and ectoparasite agent to clean up after the rodents. They will also provide warranty options as well as an estimate for preventative services.
Home Inspection for Squirrels
Our inspector will look for signs such as chewing on, in, or around your home, small openings leading to the attic or the crawl space, droppings, and debris like nuts or nesting material. Squirrels will use eaves, soffits, vents, or chimneys to gain access to your home.
Squirrel Trapping
When performing squirrel removal, our wildlife professional will determine the most effective and humane way to remove the squirrel(s) from your property. The most common methods used are:
squirrel trapping
​one-way doors
deterrents
direct capture
We do not directly capture adult squirrels as they move too quickly and fit in very small spaces.  If juveniles are found in an attic, they will be hand removed and relocated with their mom. If the mom is not in sight and the young cannot survive on their own, our wildlife specialists will seek help from a local wildlife rehabilitation center.
Exclusion & Repairs
Home exclusion is the most effective method to prevent squirrels or nuisance wildlife from entering your home. It is essential to seal all current and potential entry points to prevent future squirrel infestations. In addition, we strongly recommend a maintenance service. Like other rodents, squirrels have front teeth that continuously grow, which means they can gnaw a new way back into your home.
Precautions like removing trees or tree branches on or close to your roof can help prevent squirrel problems in your home. We also urge you to refrain from using bird feeders as they are a huge attractant for squirrels and additional wildlife. After squirrel removal, we advise all our customers to remove food sources like accessible birdseed and acorns, if present, in order to maintain a squirrel-free home.
Why Choose Us?
Expert Technicians: Our team is trained in humane rodent trapping and removal methods.
Fast Service: In many cases, we offer same-day or next-day service for urgent issues.
Affordable Pricing: Quality rodent removal service doesn't have to break the bank.
Common Signs of Squirrel Infestation
What problems do gray squirrels cause you ask?
Squirrel Holes: One of the most common signs of a squirrel infestation is the presence of squirrel holes around your property, particularly in your garden or lawn.
Chewed Wires: Squirrels have a tendency to chew on wires, which can pose a serious fire risk.
Noise: Often, you'll hear the scurrying or scratching sounds of squirrels in your attic or walls.
Contact Us
If you're dealing with a rodent problem, don't hesitate to get in touch with us. Our rodent removal service near me is always ready to assist you.
📞 Call Us: (804) 457-2883
📧 Email Us: vawildlifepro@gmail.com
🏢 Visit Us: Richmond, Virginia. But we cover most all of the Commonwealth of Virginia.
Don't let squirrels and other rodents rule your home. Trust Virginia Professional Wildlife Removal Services for all your rodent removal needs in Virginia. Get in touch with us today!
Disclaimer: All our rodent removal methods are humane and in compliance with local and federal laws.
Squirrels, while lively and seemingly more adorable than other unwelcome guests, can be equally damaging. Nearly 800 household fires annually result from wildlife disturbances, including squirrels gnawing on wires. Moreover, squirrel waste can carry health hazards like leptospirosis and salmonella. On average, removing squirrels costs about $850 nationwide, but it can peak at around $1,550 or be as low as $150. It's essential to evict these creatures from homes promptly.
Are squirrels wreaking havoc in your Virginia home or property? Have you noticed squirrel holes in your yard or attic? You've come to the right place. At Virginia Professional Wildlife Removal Services, we specialize in comprehensive rodent removal, particularly effective squirrel removal services tailored to the unique needs of Virginia residents. The questions most homeowners ask is: What is the cost to remove squirrels in my attic? or, How much does squirrel removal cost?  We're here to help. We have put together this comprehensive guide on Squirrel Removal Cost as an aid to homeowners when budgeting for the removal of these destructive rodents.
10 Indications of a Squirrel Invasion in Your Home
Squirrels are not the type of pests that go unnoticed. When they've made their way into your space, these signs become quite evident:
Frequent squirrel skirmishes in the trees or your attic.
Noticeable amounts of squirrel excrement resembling rice grains.
Wires in and around the home suffering noticeable damage.
Traces of footprints in attic areas or on your premises.
Significant movement sounds in the attic or within walls.
Electrical malfunctions or fires as a result of damaged wires.
Discovering nests in spaces like attics or crawl areas.
Presence of nuts, seeds, and related food remnants.
Pervasive odors from squirrel waste.
Signs of moisture or water damage.
Squirrel feces in attic.
Tips for Keeping Squirrels at Bay
Ensuring squirrels don't intrude into your living space begins with prevention. Here's how you can deter these curious creatures from turning your home into theirs:
Use mesh screens to shield any openings, blocking squirrels from finding their way in.
Regularly check the exterior of your home, sealing any gaps or crevices that might be inviting to squirrels.
Maintain a tidy yard, clearing it of debris, fallen leaves, and twigs that might lure squirrels closer.
Think about using squirrel-resistant feeders and birdhouses that come with secure tops to ward off these persistent critters from your food sources.
By following these guidelines, you'll be better equipped to avoid squirrel disturbances and enjoy a squirrel-free environment.
How to Find Squirrel Removal Near Me
Finding local squirrel removal services might initially seem daunting, but with the right strategies, it can be straightforward. Here's how you can easily locate these services near you:
Utilize popular search engines such as Google, Bing, or Yahoo. Key in phrases like "local squirrel removal services" or "nearby wildlife removal firms."
Reach out to your community's animal control unit or the wildlife management office. They can guide you to accredited services that focus on humane wildlife eviction.
Solicit advice from acquaintances, neighbors, or family members. Their past experiences can guide you to trustworthy squirrel removal experts.
Think about engaging with a reputed pest control firm, as many also offer wildlife eviction services.
For the cost estimates mentioned in this content, our editorial crew carried out surveys across various providers at both the national and local levels. The cost figures provided were accurate at the moment of writing and might be subject to revisions.
Frequently Asked Questions (FAQs)
How can I keep squirrels at bay?
To effectively keep squirrels away, employ a multi-faceted approach: leverage scents that they find repulsive, introduce deterrents that frighten them, seal potential entry points, and eliminate tempting food sources.
Is it risky to have squirrels in my attic?
Having squirrels in your attic poses hygiene and safety concerns. They can introduce harmful germs and bacteria through their droppings. Trapped squirrels that can't find their way out might perish inside, leading to decomposition. Additionally, squirrels have a habit of chewing on electrical wires which can create a fire hazard.
Which odors are repulsive to squirrels?
Squirrels are averse to strong and pungent odors. They typically steer clear of scents like pepper, coffee, spearmint, mothballs, ammonia, and cinnamon. Additionally, the odor of natural predators, such as fox urine, is often utilized to ward off squirrels.
What steps should I take if a squirrel enters my home?
If you find a squirrel inside your home, it's best to confine it to a specific area while ensuring there's an exit route. For instance, if it's in a room, simply open the window and shut the door, blocking other exit paths. Avoid cornering or frightening the squirrel; instead, give it the opportunity to exit on its own. If this approach doesn't succeed, gently drape a thick blanket over the squirrel, roll it up, and then carefully unroll the blanket outside.
How can I prevent squirrels from frequenting my yard?
Dissuading squirrels from your yard can be challenging, given it's part of their natural habitat. Moreover, the expansive nature of yards makes it tricky to keep out wildlife. Nevertheless, you can reduce their presence by removing readily available food like nuts and fruits, installing non-harmful deterrents such as pinwheels, and shielding plants with materials like plastic netting or chicken wire.
Will Animal Control remove squirrels?
No. Animal control does not remove squirrels or other wildlife from homes or businesses.
Service Areas for Squirrel Removal in Virginia
We offer squirrel removal, trapping, management, capture and control services throughout Virginia in the following cities, towns and counties: Afton, Albemarle, Alexandria, Amelia County, Annandale, Arlington, Ashburn, Ashland, Barboursville, Bellwood, Belmont, Bensley, Bermuda Hundred, Bon Air, Boyd Tavern, Brandermill, Bumpass, Burke, Central VA, Centreville, Chamberlain, Charlottesville, Charlottesville VA, Chesapeake, Chester, Chesterfield, Colonial Heights, Crozet, Cuckoo, CVille, Dale City, Doswell, Dumbarton, Earlysville, East Highland Park, Enon, Ettrick, Fairfax, Fair Oaks, Ferncliff, Fluvanna, Fredericksburg, Genito, Glen Allen, Glenora, Goochland, Gordonsville, Gum Spring, Hadensville, Hampton, Hampton Park, Hampton Roads, Hanover, Harrisonburg, Harrogate, Hening, Henrico, Highland Springs, Hopewell, Innsbrook, James City County, Jefferson Davis, Kents Store, Keswick, Lake Anna, Lake Monticello, Lake Ridge, Lakeside, Laurel, Leesburg, Lewiston, Lignum, Locust Grove, Louisa, Maidens, Manakin, Manakin-Sabot, Manassas, Manchester, McLean, Montrose, Motoaca, Meadowbrook, Mechanicsville, Midlothian, Mineral, Moseley, Newport News, Norfolk, North Courthouse, North Garden, Northern Virginia, NoVA, Oilville, Orange, Palmyra, Pantops, Petersburg, Portsmouth, Powhatan, Reams, Reston, Richmond, Richmond County, Robious, Rockville, Rockwood, RVA, Salisbury, Sandston, Sandy Hook, Scottsville, Shannon Hill, Short Pump, South Rockwood, Spring Run, Staunton, Stoney Point, Suffolk, Tidewater, Troy, Tuckahoe, Va, Varina, Virginia, Virginia Beach, Waynesboro, West End, Williamsburg, Winchester, Winterpock, Woodlake, and Wyndham.
Contact Us Today – Please Complete Our Simple Contact Form Below:
From gray squirrels to flying squirrels, Virginia Professional Wildlife Removal Services will remove squirrels of all types and prevent them from entering your home and business. We are Virginia's animal control, wildlife removal and pest control specialists.
Virginia Professional Wildlife Removal Services provides residential and commercial nuisance squirrel trapping, squirrel removal, squirrel control, squirrel damage repairs and squirrel exclusion for Virginia and surrounding areas.
Why Do I Have Squirrels in My Attic, Crawlspace, and Walls?
Callers often ask us, "Why do I have squirrels in my attic, crawlspace and walls?"  That's a great question that we've answered in this blog post.
Do You Need Squirrel Removal Services In VA?
The Gray Squirrel (Sciurus carolinensis) often causes problems in Virginia when it decides to take up residence inside of your attic. Once in your Virginia attic they can be extremely destructive – tearing up and soiling insulation, gnawing on wires and structural materials, and generally making a lot of disruptive noises.
Squirrels in Virginia are diurnal, meaning they are active twice a day, generally in the morning and evening. They mate two to three times a year and have litters of 3-5 young per litter.
Southern Flying Squirrels (Glaucomys volans) can also be a problem in the attics of VA homeowners for many of the same reasons as the Gray Squirrel.
Virginia Professional Wildlife Removal Services performs many squirrel evictions every year in Virginia. We are not only knowledgeable in eviction techniques, but also in exclusion techniques to prevent your problem from recurring in your VA home or business.
Damage Caused By Squirrels in Virginia
Squirrels may look adorable, but they can create various issues when they get close to homes and other buildings. One of the most common problems is that they chew through electrical wiring. This not only leads to power disruptions but also poses a serious fire hazard. If you hear scratching sounds in your attic, there's a good chance it could be a squirrel making a nest, and in the process, potentially damaging your insulation and wiring.
Beyond the attic, squirrels can cause structural harm. They love to gnaw on wood, so parts of your home like wooden siding, decks, and fences can suffer damage over time. This gnawing can weaken these structures, requiring expensive fixes. Squirrels can also find their way into garages and sheds, where they might chew on stored items and create a mess. So, even though squirrels can be fun to watch, it's important to keep them at a safe distance from your home and other buildings to avoid costly damage.
At Virginia Professional Wildlife Removal Services we are constantly striving to advance our education so that we may serve you better.
Squirrel Diseases & Health Concerns in VA
Squirrels may look cute and harmless, but they can carry diseases that can be transmitted to humans. One such disease is leptospirosis, a bacterial infection that can be passed through the urine of infected animals. Humans can get this disease if they come in contact with water or soil contaminated by the urine. Another disease is tularemia, also known as "rabbit fever." Humans can get it through bites or even handling an infected squirrel. Though these diseases are not very common, it's best to be cautious. If you find a sick or dead squirrel, it's good to avoid touching it and to keep pets away as well.
Other possible diseases include:
Lyme Disease: Squirrels can carry ticks that are infected with the bacteria causing Lyme disease. Humans can get infected through tick bites.

Salmonellosis: This bacterial disease can spread through droppings, which might contaminate food or water.

Rabies: While uncommon, squirrels can potentially carry rabies. Transmission to humans would typically be through bites.

Hantavirus: Some squirrels can shed this virus through their urine, droppings, or saliva. Humans can contract it through contact with these substances.

Tick-borne Encephalitis: Like Lyme disease, this is spread through ticks that squirrels might carry.
By being aware of these risks and taking proper precautions, people can safely enjoy observing these creatures from a distance. Washing hands thoroughly after any contact and keeping pets on a leash can also help in minimizing risks.
What Is Exclusion?
Animal removal is when you or a professional wildlife removal company physically remove animals from your home and buildings. The removal process is important, but the exclusion of future animals is just as important. Exclusion is making it impossible for any future pests to get into your home. In this case, the discussion is on excluding squirrels. However, once you have done a single exclusion for any species, it is highly unlikely that any other nuisance animal will be able to make its way into your home. That is why it is so important to have a professional wildlife removal company perform exclusion services for you.
The Squirrel Exclusion Process
When squirrels make their way into your home, garage, or place of business, you want them gone as soon as possible. These destructive critters can ruin all kinds of fixtures and building materials in your home, as well as create more holes so more nuisance animals can get in. Once you have them removed, it is very important to perform a squirrel exclusion process. Continue reading to learn more.
The exclusion process looks different for every different wildlife control company, each having its own way of doing things. However, most squirrel exclusions will begin with an overall inspection of the home and property. This inspection allows the pest control experts to assess the situation and determine a proper solution. In many cases, there will just be a couple of quick fixes, however, in others, it might take a good amount of work. Luckily, pest control specialists generally have tons of experience in dealing with a wide variety of unique situations, giving them the confidence and knowledge needed to quickly and effectively perform a squirrel exclusion. The fixes that can occur range from simply applying an all-weather sealant to problem areas or adding aluminum sheeting, to installing chimney guards and other deterrents. Once these have been installed, your home should be good to go. With that being said, many pest control companies will take further steps if requested.
Can I Do It Myself?
Many homeowners have the do-it-yourself attitude that is great for many situations. However, pest control is one area where doing it yourself can cost you a lot of money, time, and damage in the long run. Many homeowners believe that excluding squirrels is fairly simple. Just install one-way doors to get them out of your home and then seal up your home. While it sounds simple in theory, sealing up your home is hard work, and there are many details that are generally overlooked by do-it-yourselfers. In addition, working around squirrels and their feces can be potentially deadly, due to the variety of diseases they carry, so it is always recommended to use an abundance of caution when attempting any pest control or exclusion on your own. If squirrels are able to make their way into your home in just one place you may have overlooked, you will likely spend far more money and time trying to remove them than you would have by hiring a professional pest removal company from the start.
Why Hire Virginia Professional Wildlife Removal Services?
At Virginia Professional Wildlife Removal Services, we have decades of experience in dealing with virtually any nuisance animal situation that is possible in Virginia. We are proud to service the whole state of Virginia, and we love being able to perform squirrel exclusions for our beloved clients. If you are dealing with a squirrel problem of any kind, not only can we humanely remove them, but we are also experts in exclusion and cleanup as well. Give us a call if you have any nuisance wildlife problems and live in the Central Virginia area! You may also find our blog on 5 reasons why you need a professional pest control service helpful.
Animal Sounds In My Attic, Walls, Ceilings Or Crawlspace? What Type Of Animal Could It Be?
If you are hearing animal sounds in your attic, walls, ceilings or crawlspace we can help. Our local animal removal and pest control specialist are professionally trained to help you address all of your animal control needs throughout most of Virginia including the Henrico, Glen Allen, Richmond, Midlothian and Charlottesville Virginia areas. We are considered Virginia squirrel removal experts. Call us today at (804) 457-2883.
Squirrels Quicklinks
| | | | | |
| --- | --- | --- | --- | --- |
| How to Get Rid of Squirrels | Squirrels Entering Homes | Squirrels in Attics | Squirrels in Chimneys | Squirrels on Roofs & in Soffits |
| Squirrel Nest on Roof | Squirrel Damage | Do Squirrels Bite? | Rabid Squirrels | Baby Squirrels |
| Squirrels in Walls | Squirrels in Gutters | Squirrels in Trees | Squirrels in Crawl Spaces | Squirrel Nest |
| Squirrel Trapping | Squirrels in Yards or Gardens | Squirrel Tracks | Squirrel Droppings | Squirrel Life Cycle |
| Dead Squirrels | Squirrel Repellents & Deterrents | Squirrels in Ventilation | Squirrel Sounds & Noises | Squirrel Diet |
| Squirrels Digging Holes in the Ground | Gray Squirrels | Rabid Squirrels | Do Squirrels Hibernate | Squirrels vs. Rats |
| Squirrel Appearance & Identification | Species & Types of Squirrels | Diseases That Squirrels Carry | Squirrels vs. Chipmunks |   |
VPWRS Can Solve Your Problems!
Scratching Noises In Your Attic, Walls, Or Crawlspace?
Unwanted Animal Wildlife In Your Home, Business or Property?
Bats In Your Attic?
Squirrels In Your Attic?
Birds In Your Dryer And Bathroom Vents?
Problem Bird Or Bat Infestation?
Animals In Your Chimney Or Fireplace?
Digging In Your Lawn Or Under Your House, Deck Or Garage?
Flying Squirrels In The Walls?
Dead Animal Problems?
Animal Odor Problems?
Chewing Sounds In Your Attic Or Crawl Space?
Animals Damaging Your Wiring, Insulation, Fascia, Soffits, And The Wood In Your Home?
Animal Feces Removal?
Attic Restorations And Clean-Up Needed?
VPWRS Extensive Services
Virginia Professional Wildlife Removal Services provides nuisance wildlife removal, animal control, predator control, pest control, nuisance wildlife exclusion, and wildlife clean-up services.
We have experience handling bats, beavers, birds, Canada geese, chipmunks, coyotes, deer, foxes, groundhogs, mice, moles, raccoons, rats, opossums, otters, skunks, squirrels, snakes, voles, muskrats, bobcats, Copperhead snakes, pigeons, and other species of Virginia wildlife.
We operate our business within accepted industry standards and best practices, and in accordance with local, state, and federal laws.
CONTACT INFO ABOUT OUR BLOG
DIRECT MESSAGE US ABOUT OUR BLOG