Squirrels In Attics
A full-service animal wildlife trapping, removal and pest control company - Licensed and Insured!
SERVICES PROVIDED BY VIRGINIA PROFESSIONAL WILDLIFE REMOVAL SERVICES, LLC.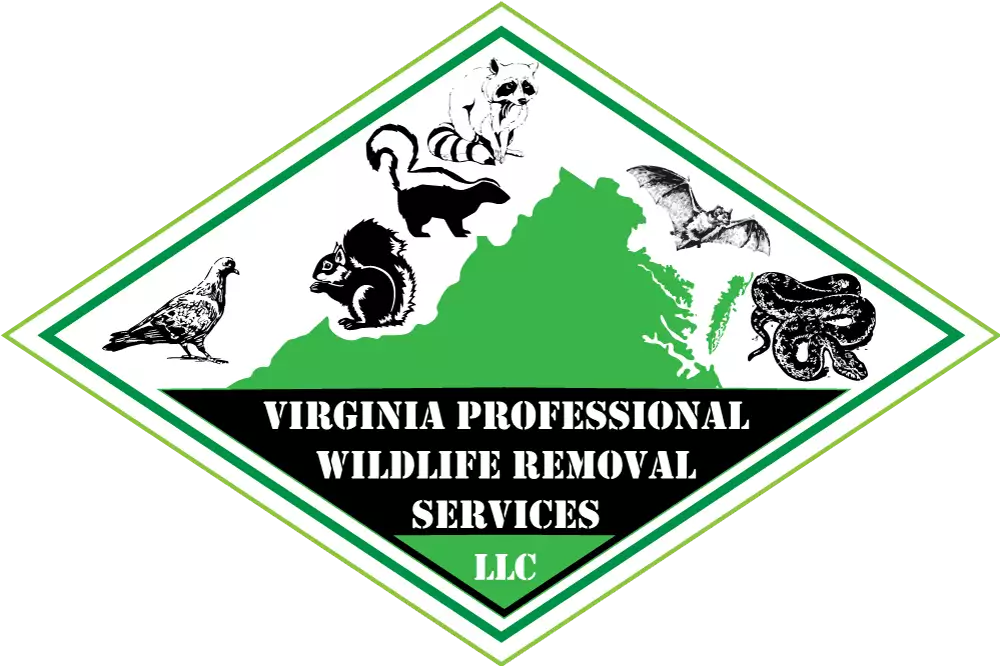 Squirrels In Attics
A full-service animal wildlife trapping, removal and pest control company - Licensed and Insured!
SERVICES PROVIDED BY VIRGINIA PROFESSIONAL WILDLIFE REMOVAL SERVICES, LLC.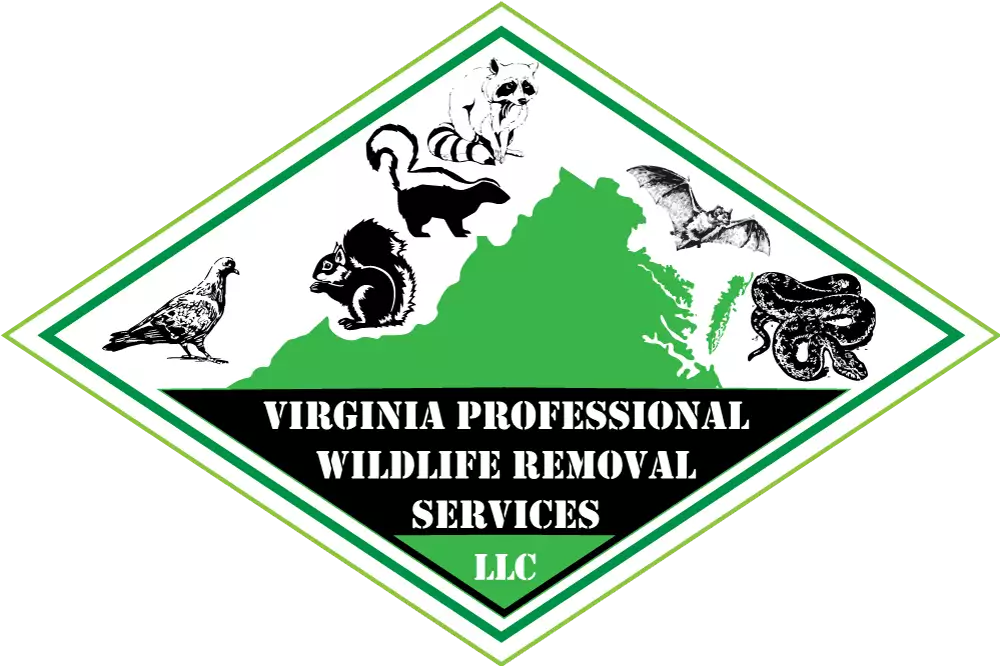 What You Need to Know About Squirrels in Attics
Your Trusted Partner in Virginia Rodent Removal & Control
Introduction
Squirrels in attics can be a real problem for Virginia homeowners. While squirrels are undeniably cute and fascinating to watch in their natural habitat, they can become a significant concern when they find their way into your attic. In their quest for warmth and safety, squirrels may turn your attic into their new home, causing an array of problems in the process. This guide will help you understand why squirrels choose attics, the issues they can cause, and effective methods to both prevent and solve the problem.
Why Squirrels Choose Attics
Warmth and Safety: Attics offer a warm and dry environment, making them an attractive option for squirrels, especially during the colder months.
Nesting Grounds: Female squirrels often seek out secluded spots like attics for birthing and raising their young.
Easy Access: Trees, power lines, or even loose or damaged building materials can provide easy pathways for squirrels to enter your attic.
Problems Squirrels Can Cause In Attics
Structural Damage: Squirrels have a natural tendency to chew, which can lead to damaged insulation, wood, wiring, and even plumbing.
Noise Pollution: The incessant scampering, scratching, and gnawing sounds can be distracting and even unsettling.
Health Risks: Squirrels can carry fleas, ticks, and diseases that could pose health risks to humans and pets.
Contamination: Squirrel droppings and urine can contaminate your attic, leading to foul smells and potential health hazards.
How to Prevent Squirrels from Entering Your Attic
Seal Entry Points: Identify and seal all potential entry points like holes, cracks, and openings in your roof or walls.
Tree Trimming: Keep tree branches at least 6-8 feet away from your home to prevent easy access.
Install Guards: Use squirrel guards on power lines and bird feeders to discourage movement towards your home.
Regular Inspection: Consistent checks for signs of squirrels can help you take action before a full-blown infestation occurs.
How to Get Rid of Squirrels in Attics
Live Trapping: One of the most humane ways to remove squirrels is by using live traps. Be sure to check local wildlife regulations before proceeding.
Professional Help: Sometimes, it's best to call in the experts. Professional wildlife removal services can safely and humanely remove the squirrels and help you squirrel-proof your attic.
Repellents: While not always effective, natural repellents like peppermint oil can sometimes deter squirrels.
Cleanup: After removing squirrels, thoroughly clean and disinfect the area to remove any remnants like droppings or nesting materials.
Conclusion
Squirrels in attics can be a disruptive and potentially costly issue for homeowners. Prevention is always the best course of action, but if you find yourself dealing with these furry invaders, immediate and humane removal is essential. Consulting professionals for inspection and removal can offer peace of mind and ensure that your attic remains a squirrel-free zone.
Contact Us
If you're dealing with a rodent problem, don't hesitate to get in touch with us. Our rodent removal service near me is always ready to assist you.
📞 Call Us: (804) 457-2883
📧 Email Us: vawildlifepro@gmail.com
🏢 Visit Us: Richmond, Virginia. But we cover most all of the Commonwealth of Virginia.
Don't let squirrels and other rodents rule your home. Trust Virginia Professional Wildlife Removal Services for all your rodent removal needs in Virginia. Get in touch with us today!
We offer squirrel removal, trapping, management, capture and control services throughout Virginia in the following cities, towns and counties:
Afton
Albemarle
Alexandria
Amelia County
Annandale
Arlington
Ashburn
Ashland
Barboursville
Bellwood
Belmont
Bensley
Bermuda Hundred
Bon Air
Boyd Tavern
Brandermill
Bumpass
Burke
Central VA
Centreville
Chamberlain
Charlottesville
Charlottesville VA
Chesapeake
Chester
Chesterfield
Colonial Heights
Crozet
Cuckoo
CVille
Dale City
Doswell
Dumbarton
Earlysville
East Highland Park
Enon
Ettrick
Fairfax
Fair Oaks
Ferncliff
Fluvanna
Fredericksburg
Genito
Glen Allen
Glenora
Goochland
Gordonsville
Gum Spring
Hadensville
Hampton
Hampton Park
Hanover
Harrisonburg
Harrogate
Hening
Henrico
Highland Springs
Hopewell
Innsbrook
Jefferson Davis
Kents Store
Keswick
Lake Anna
Lake Monticello
Lake Ridge
Lakeside
Laurel
Leesburg
Lewiston
Lignum
Locust Grove
Louisa
Maidens
Manakin
Manakin-Sabot
Manassas
Manchester
McLean
Montrose
Motoaca
Meadowbrook
Mechanicsville
Midlothian
Mineral
Moseley
Newport News
Norfolk
North Courthouse
North Garden
Northern Virginia
NoVA
Oilville
Orange
Palmyra
Pantops
Petersburg
Portsmouth
Powhatan
Reams
Reston
Richmond
Richmond County
Robious
Rockville
Rockwood
RVA
Salisbury
Sandston
Sandy Hook
Scottsville
Shannon Hill
Short Pump
South Rockwood
Spring Run
Staunton
Stoney Point
Suffolk
Tidewater
Troy
Tuckahoe
Va
Varina
Virginia
Virginia Beach
Waynesboro
West End
Williamsburg
Winchester
Winterpock
Woodlake
Wyndham
Contact Us Today – Please Complete Our Simple Contact Form Below:
From gray squirrels to flying squirrels, Virginia Professional Wildlife Removal Services will remove squirrels of all types and prevent them from entering your home and business. We are Virginia's animal control, wildlife removal and pest control specialists.
Virginia Professional Wildlife Removal Services provides residential and commercial nuisance squirrel trapping, squirrel removal, squirrel control, squirrel damage repairs and squirrel exclusion for Virginia and surrounding areas.
Animal Sounds In My Attic, Walls, Ceilings Or Crawlspace? What Type Of Animal Could It Be?
If you are hearing animal sounds in your attic, walls, ceilings or crawlspace we can help. Our local animal removal and pest control specialist are professionally trained to help you address all of your animal control needs throughout most of Virginia including the Henrico, Glen Allen, Richmond, Midlothian and Charlottesville Virginia areas. We are considered Virginia squirrel removal experts. Call us today at (804) 457-2883.
Squirrels Quicklinks
| | | | | |
| --- | --- | --- | --- | --- |
| How to Get Rid of Squirrels | Squirrels Entering Homes | Squirrels in Attics | Squirrels in Chimneys | Squirrels on Roofs & in Soffits |
| Squirrel Nest on Roof | Squirrel Damage | Do Squirrels Bite? | Rabid Squirrels | Baby Squirrels |
| Squirrels in Walls | Squirrels in Gutters | Squirrels in Trees | Squirrels in Crawl Spaces | Squirrel Nest |
| Squirrel Trapping | Squirrels in Yards or Gardens | Squirrel Tracks | Squirrel Droppings | Squirrel Life Cycle |
| Dead Squirrels | Squirrel Repellents & Deterrents | Squirrels in Ventilation | Squirrel Sounds & Noises | Squirrel Diet |
| Squirrels Digging Holes in the Ground | Gray Squirrels | Rabid Squirrels | Do Squirrels Hibernate | Squirrels vs. Rats |
| Squirrel Appearance & Identification | Species & Types of Squirrels | Diseases That Squirrels Carry | Squirrels vs. Chipmunks |   |
VPWRS Can Solve Your Problems!
Scratching Noises In Your Attic, Walls, Or Crawlspace?
Unwanted Animal Wildlife In Your Home, Business or Property?
Bats In Your Attic?
Squirrels In Your Attic?
Birds In Your Dryer And Bathroom Vents?
Problem Bird Or Bat Infestation?
Animals In Your Chimney Or Fireplace?
Digging In Your Lawn Or Under Your House, Deck Or Garage?
Flying Squirrels In The Walls?
Dead Animal Problems?
Animal Odor Problems?
Chewing Sounds In Your Attic Or Crawl Space?
Animals Damaging Your Wiring, Insulation, Fascia, Soffits, And The Wood In Your Home?
Animal Feces Removal?
Attic Restorations And Clean-Up Needed?
VPWRS Extensive Services
Virginia Professional Wildlife Removal Services provides nuisance wildlife removal, animal control, predator control, pest control, nuisance wildlife exclusion, and wildlife clean-up services.
We have experience handling bats, beavers, birds, Canada geese, chipmunks, coyotes, deer, foxes, groundhogs, mice, moles, raccoons, rats, opossums, otters, skunks, squirrels, snakes, voles, muskrats, bobcats, Copperhead snakes, pigeons, and other species of Virginia wildlife.
We operate our business within accepted industry standards and best practices, and in accordance with local, state, and federal laws.
CONTACT INFO ABOUT OUR BLOG
DIRECT MESSAGE US ABOUT OUR BLOG