Squirrel Removal Cost
A full-service animal wildlife trapping, removal and pest control company - Licensed and Insured!
SERVICES PROVIDED BY VIRGINIA PROFESSIONAL WILDLIFE REMOVAL SERVICES, LLC.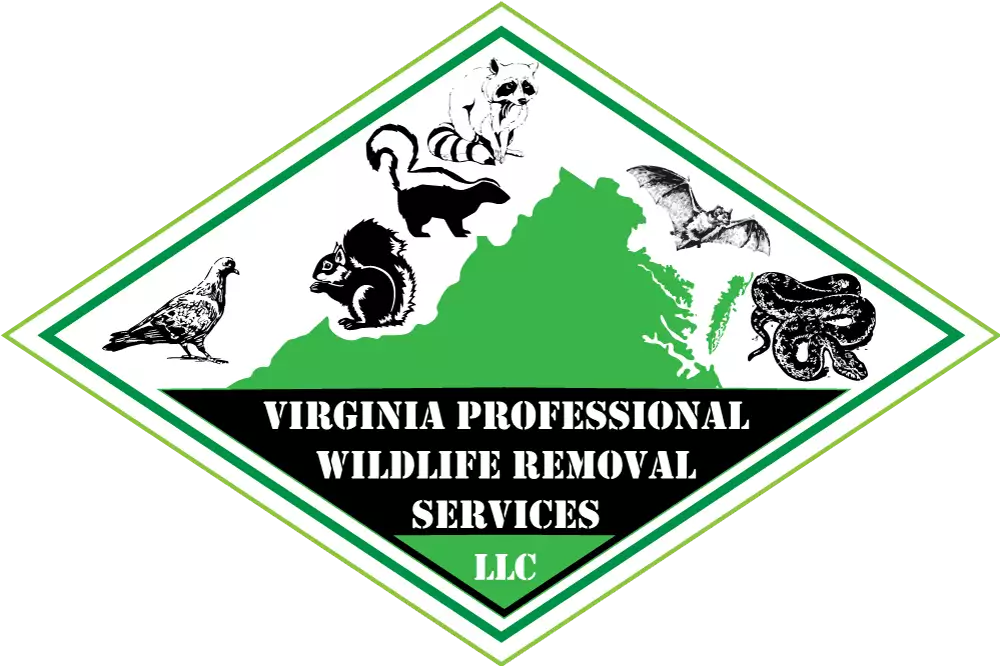 Squirrel Removal Cost
A full-service animal wildlife trapping, removal and pest control company - Licensed and Insured!
SERVICES PROVIDED BY VIRGINIA PROFESSIONAL WILDLIFE REMOVAL SERVICES, LLC.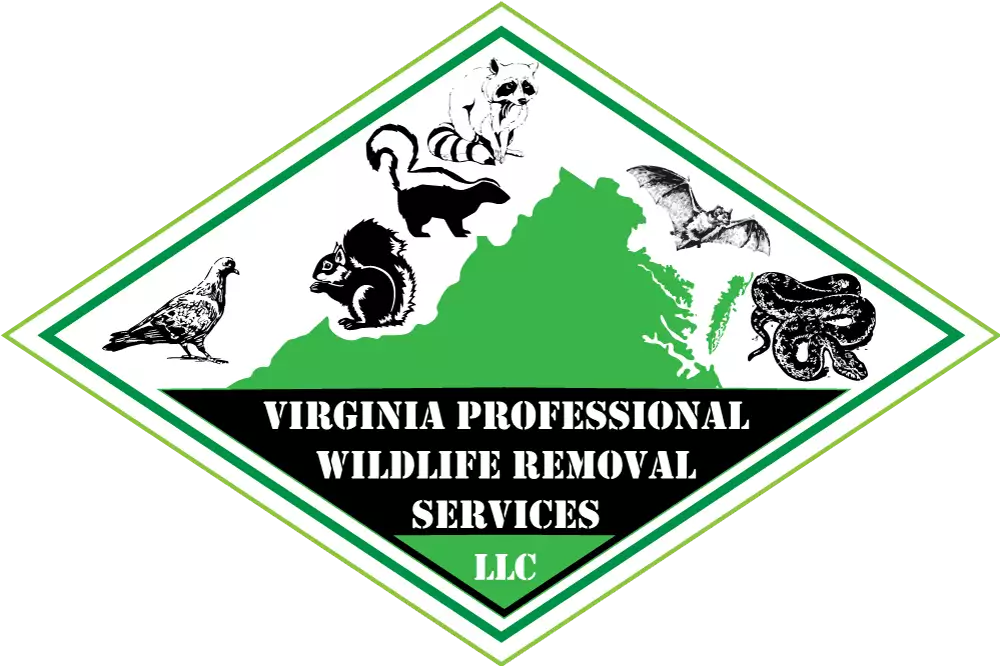 Squirrel Removal Cost in Virginia – How Much Does It Cost To Remove Squirrels
Your Trusted Partner in Rodent Removal and Control
Welcome to Virginia Professional Wildlife Removal Services. We're Virginia's Premier Rodent Removal Service!
Are squirrels wreaking havoc in your Virginia home or property? Have you noticed squirrel holes in your yard or attic? You've come to the right place. At Virginia Professional Wildlife Removal Services, we specialize in comprehensive rodent removal, particularly effective squirrel removal services tailored to the unique needs of Virginia residents. The questions most homeowners ask is: What is the cost to remove squirrels in my attic? or, How much does squirrel removal cost?  We're here to help. We have put together this comprehensive guide as an aid to homeowners when budgeting for the removal of these destructive rodents.
Squirrels, while lively and seemingly more adorable than other unwelcome guests, can be equally damaging. Nearly 800 household fires annually result from wildlife disturbances, including squirrels gnawing on wires. Moreover, squirrel waste can carry health hazards like leptospirosis and salmonella. On average, removing squirrels costs about $850 nationwide, but it can peak at around $1,550 or be as low as $150. It's essential to evict these creatures from homes promptly.
Cost for Relocating Squirrels
Handling squirrels on your own can be challenging. Most people find it beneficial to seek the services of a professional wildlife control agency. The pricing for squirrel capture and relocation varies based on factors such as the squirrel count, their location in your property, and the distance of relocation. Generally, the cost for this service falls between $525 and $1,400.
Pricing for Squirrel Traps
While squirrels are undoubtedly charming, they can become a significant problem when they invade your living spaces. Fortunately, there are many humane methods to manage these creatures without causing them harm. One widely accepted technique is to trap them and subsequently release them in an appropriate area away from residential spaces – this is illegal in Virginia in most cases. Opting for this method, which is both kind and effective, can set you back anywhere from $275 to $600.
About Squirrel Exclusion Doors
A notable strategy for evicting squirrels from your home is through a squirrel exclusion door. This unique equipment is affixed to a house's exterior, facilitating the exit of squirrels while restricting their re-entry. The cost for such a door, influenced by its dimensions and the intricacy of the setup, usually ranges from $275 to $600.
Pricing for Removing Deceased Squirrels
The expense involved in extracting dead squirrels is influenced by their precise location and the ease of accessing the site. It's imperative to act swiftly in such scenarios since deceased squirrels can produce foul smells and lure other unwanted creatures. Typically, the price to eliminate one or a cluster of dead squirrels from the same vicinity is around $195 to $550.
4 Key Elements Influencing Squirrel Removal Prices
Squirrel removal expenses can fluctuate based on multiple considerations. These encompass the initial assessment, nest or entry point location and accessibility, the extraction or disposal of deceased squirrels, and the damage they've wrought. Here's a closer look:
1. Assessment – Grasping the full extent of a squirrel problem is pivotal. Some firms offer free evaluations, viewing it as an integral part of their offerings. However, others might charge a modest fee, accounting for the time and proficiency required to gauge the squirrel presence and devise an effective removal strategy. Typically, pest control agencies offer these evaluations either gratis or for a fee ranging between $125 and $375.
2. Nest Positioning – The price of ousting squirrels can be influenced by the specific whereabouts and conditions surrounding the trapping and eviction process. If squirrels have chosen a tricky spot in your domicile for their nest, complicating trap placement or cleanup, this could raise the overall expenditure.
3. Sanitation – The actual squirrel removal cost encompasses the elimination of waste and detritus, disposal of deceased squirrels, and any supplementary measures to guarantee a hygienic and secure setting post-removal. It's crucial to recognize that the cleanup intensity hinges on the infested area's magnitude and the volume of waste present when removal commences. Deceased squirrel disposal introduces added complexities, given their tendency to hide in challenging spots. Adherence to correct disposal protocols is vital before initiating cleansing or disinfecting.
4. Structural Impact – Once squirrels take up residence in a household, they're notorious for inflicting considerable harm. They're prone to gnawing on the protective plastic sheathing of NM (non-metallic) wires, revealing the conductive core and constituting a fire risk. They might even target plastic ducts in recessed spaces or lofts, leading to potential water spillage and consequent damage.
Consequently, an electrician or plumber's expertise could be necessary to inspect and mend any compromised infrastructure, ensuring both your electric and plumbing networks remain operational and safe. Engaging experts to evaluate these damages will naturally enhance the comprehensive squirrel eviction fee.
Do-It-Yourself (DIY) Squirrel Eviction vs. Hiring a Professional: A Cost Comparison
When considering squirrel removal, one can opt for a DIY approach or hire a professional. Here's a breakdown of the potential expenses for each:
For those embracing the DIY route:
The primary expense lies in the acquisition of metal trap-and-release cages. Opting for the two-door version, which offers an unobstructed view from both ends, entices squirrels to enter more willingly. Expect to invest between $100 and $150 for these cages.
If you're dealing with squirrels in confined spaces like attics, the DIY removal process may cost you in the range of $250 to $495.
Additional requirements for a successful DIY eviction, including lures, repellents like fox urine or mothballs, as well as caulking and wire mesh for sealing entry points, can set you back another $50 to $100.
On the other hand, availing the services of a professional for squirrel removal typically starts at several hundreds of dollars.
Service Areas for Squirrel Removal in Virginia
We offer squirrel removal, trapping, management, capture and control services throughout Virginia in the following cities, towns and counties:
Afton
Albemarle
Alexandria
Amelia County
Annandale
Arlington
Ashburn
Ashland
Barboursville
Bellwood
Belmont
Bensley
Bermuda Hundred
Bon Air
Boyd Tavern
Brandermill
Bumpass
Burke
Central VA
Centreville
Chamberlain
Charlottesville
Chesapeake
Chester
Chesterfield
Colonial Heights
Crozet
Cuckoo
CVille
Dale City
Doswell
Dumbarton
Earlysville
East Highland Park
Enon
Ettrick
Fairfax
Fair Oaks
Ferncliff
Fluvanna
Fredericksburg
Genito
Glen Allen
Glenora
Goochland
Gordonsville
Gum Spring
Hadensville
Hampton
Hampton Park
Hanover
Harrisonburg
Harrogate
Hening
Henrico
Highland Springs
Hopewell
Innsbrook
Jefferson Davis
Kents Store
Keswick
Lake Anna
Lake Monticello
Lake Ridge
Lakeside
Laurel
Leesburg
Lewiston
Lignum
Locust Grove
Louisa
Maidens
Manakin
Manakin-Sabot
Manassas
Manchester
McLean
Montrose
Motoaca
Meadowbrook
Mechanicsville
Midlothian
Mineral
Moseley
Newport News
Norfolk
North Courthouse
North Garden
Northern Virginia
NoVA
Oilville
Orange
Palmyra
Pantops
Petersburg
Portsmouth
Powhatan
Reams
Reston
Richmond
Richmond County
Robious
Rockville
Rockwood
RVA
Salisbury
Sandston
Sandy Hook
Scottsville
Shannon Hill
Short Pump
South Rockwood
Spring Run
Staunton
Stoney Point
Suffolk
Tidewater
Troy
Tuckahoe
Va
Varina
Virginia
Virginia Beach
Waynesboro
West End
Williamsburg
Winchester
Winterpock
Woodlake
Wyndham
From gray squirrels to flying squirrels, Virginia Professional Wildlife Removal Services will remove squirrels of all types and prevent them from entering your home and business. We are Virginia's animal control, wildlife removal and pest control specialists.
Virginia Professional Wildlife Removal Services provides residential and commercial nuisance squirrel trapping, squirrel removal, squirrel control, squirrel damage repairs and squirrel exclusion for Virginia and surrounding areas.
Virginia Professional Wildlife Removal Services performs many squirrel evictions every year in Virginia. We are not only knowledgeable in eviction techniques, but also in exclusion techniques to prevent your problem from recurring in your VA home or business.
At Virginia Professional Wildlife Removal Services we are constantly striving to advance our education so that we may serve you better.
Contact Us
If you're dealing with a rodent problem, don't hesitate to get in touch with us. Our rodent removal service near me is always ready to assist you.
📞 Call Us: (804) 457-2883
📧 Email Us: vawildlifepro@gmail.com
🏢 Visit Us: Richmond, Virginia. But we cover most all of the Commonwealth of Virginia.
Don't let squirrels and other rodents rule your home. Trust Virginia Professional Wildlife Removal Services for all your rodent removal needs in Virginia. Get in touch with us today! You can also check out our main Squirrel page for a ton of information about squirrels, their behaviors and the best way to get rid of them.
Disclaimer: All our rodent removal methods are humane and in compliance with local and federal laws.
Contact Us Today – Please Complete Our Simple Contact Form Below:
VPWRS Can Solve Your Problems!
Scratching Noises In Your Attic, Walls, Or Crawlspace?
Unwanted Animal Wildlife In Your Home, Business or Property?
Bats In Your Attic?
Squirrels In Your Attic?
Birds In Your Dryer And Bathroom Vents?
Problem Bird Or Bat Infestation?
Animals In Your Chimney Or Fireplace?
Digging In Your Lawn Or Under Your House, Deck Or Garage?
Flying Squirrels In The Walls?
Dead Animal Problems?
Animal Odor Problems?
Chewing Sounds In Your Attic Or Crawl Space?
Animals Damaging Your Wiring, Insulation, Fascia, Soffits, And The Wood In Your Home?
Animal Feces Removal?
Attic Restorations And Clean-Up Needed?
VPWRS Extensive Services
Virginia Professional Wildlife Removal Services provides nuisance wildlife removal, animal control, predator control, pest control, nuisance wildlife exclusion, and wildlife clean-up services.
We have experience handling bats, beavers, birds, Canada geese, chipmunks, coyotes, deer, foxes, groundhogs, mice, moles, raccoons, rats, opossums, otters, skunks, squirrels, snakes, voles, muskrats, bobcats, Copperhead snakes, pigeons, and other species of Virginia wildlife.
We operate our business within accepted industry standards and best practices, and in accordance with local, state, and federal laws.
CONTACT INFO ABOUT OUR BLOG
DIRECT MESSAGE US ABOUT OUR BLOG