Squirrel Trapping
A full-service animal wildlife trapping, removal and pest control company - Licensed and Insured!
SERVICES PROVIDED BY VIRGINIA PROFESSIONAL WILDLIFE REMOVAL SERVICES, LLC.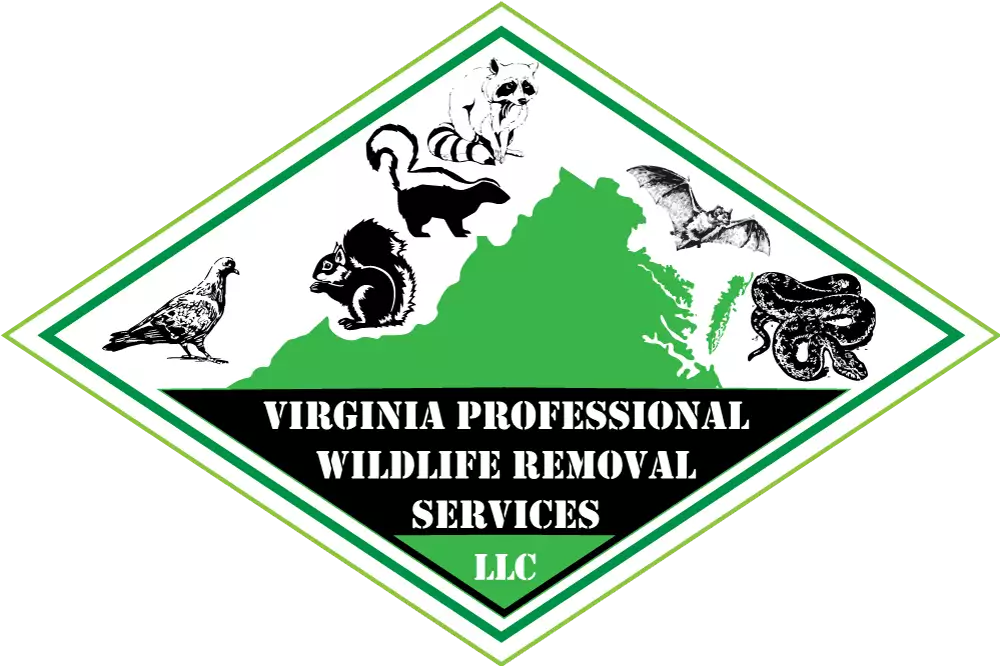 Squirrel Trapping
A full-service animal wildlife trapping, removal and pest control company - Licensed and Insured!
SERVICES PROVIDED BY VIRGINIA PROFESSIONAL WILDLIFE REMOVAL SERVICES, LLC.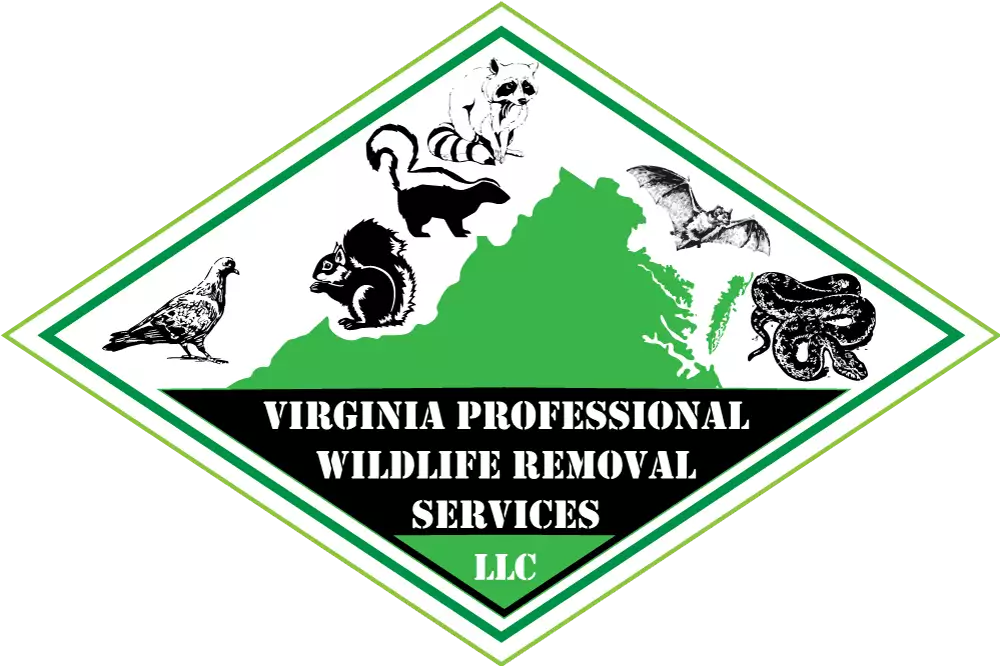 Catching Squirrels in Virginia
Your Trusted Partner in Rodent Removal and Control
Many homes find squirrels in places like attics, walls, and even crawlspaces. These creatures look for food and shelter mainly in spring and fall. The best method to remove them? Squirrel traps.
Squirrels move fast! They run, jump, and climb quickly. Some try to use nets or poles to catch them, but that's super tough.
Types of Squirrel Traps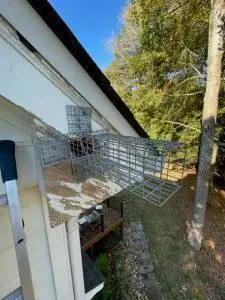 The top trap for squirrels is a cage or box trap that's at least 5 x 5 x 18 inches. Box traps have solid walls, which can be wood, plastic, or metal. Cage traps are wire mesh kinds. For catching squirrels, choose a cage trap with a ½- x 1-inch mesh. There are one-door or two-door options. Traps like snap traps or glue ones usually don't catch squirrels.
Where to Put the Trap
Put the trap near your home's entrances or where you see signs of squirrels. This includes droppings, marks from gnawing, tracks, and nests. Good trap placement is more effective than using bait.
At Virginia Professional Wildlife Removal Services, we often use multiple traps. For big squirrels, two or three traps do the trick. For little ones, five or even more may be needed.
If no young squirrels are around, make them leave on their own! Set a one-way door at their entry spot. This lets them exit but not come back. An idea is to use an 18-inch long, 4-inch wide plastic pipe at a 45° angle. Be careful! Squirrels can chew through many materials. Add an apron around the door to stop them from making a new way in.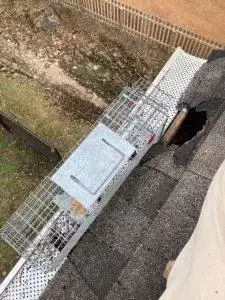 Top Squirrel Trap Choice
At Virginia Professional Wildlife Removal Services, our go-to is the cage trap paired with an excluder. This one-way door lets squirrels leave but blocks their way back. We make sure to check the trap often to set the squirrel free safely.
Choosing the Right Bait for Squirrels
Pick a bait squirrels can't snatch easily. They love wild tree fruits and nuts. So, your bait should be similar to what they eat:
Peanut butter: A top choice for squirrels
Fresh fruit: Think apple and orange slices
Nuts: Especially walnuts and pecans without shells
Familiar foods: Like corn and sunflower seeds
Where to Set Your Squirrel Trap
Put the trap on a level spot along where the squirrel moves. Signs of their movement include tracks in insulation. Using a trap is the safest way, but it takes know-how. Spot where they get in, place traps wisely, and check regularly to ensure the squirrel's well-being. If you leave any entry spots open, squirrels might come back.
At Virginia Professional Wildlife Removal Services, our experts capture and then move squirrels to a new place if allowed by law.
Keeping Squirrels Away: An Overview
Squirrel Exclusion
Even after trapping, your home still tempts squirrels because it provides them with resources. To avoid future issues, secure entry points using sheet metal or hardware cloth. Home exclusion remains the best way to stop squirrels or other wildlife from entering. As squirrels have teeth that constantly grow, they might chew their way back. Hence, regular maintenance is vital.
Spotting a Squirrel Issue
Spotting a squirrel is easy with its distinct bushy tail and furry appearance. Yet, determining the squirrel type can be tricky. Common types:
Tree Squirrels: Eastern gray, fox, tassel-eared, and western gray squirrels.
Flying Squirrels: Northern and Southern species.
Ground Squirrels: Belding, California, Rock, Richardson, Townsend, Washington, and Columbian squirrels.
If you hear noises in walls or ceilings, see exterior damage, or smell unusual odors, you may have a squirrel issue, especially during their active mornings. Suspecting trouble? Contact Virginia Professional Wildlife Removal Services for professional squirrel trapping.
Squirrels: Why They Matter
While squirrels can be pests, they're vital to nature. By burying seeds, they boost forest growth and aid in soil aeration. They also control insects and provide shelter for other creatures through their tunnels. Yet, when inside homes, they're a problem. If they infest your space, seek professional help.
Squirrel Activities Around Homes
Squirrels nest nearby for protection, especially for their young. Unless threatened or removed, they stay. They can dig under structures and create multiple entries. If you spot squirrels frequently around your buildings, consider professional squirrel trapping.
The Dangers of Squirrels
Once inside, squirrels can wreak havoc. They ruin insulation, gnaw on homes' exteriors, and even chew electrical wires. Twice a year, they nest for their litters, often noisily. While they typically flee from humans, they can carry diseases, parasites, and fleas. If you notice any squirrel-related damage or behavior, seek an expert.
Squirrel Removal
Dealing with squirrels is challenging because of their agility. Trapping remains the safest method. The specialists at Critter Control can efficiently trap and relocate them, sometimes using specific substances to make squirrels vacate spaces.
Preventing Future Squirrel Problems
To deter a budding squirrel issue, consider exclusion. Seal entrances with sturdy metal, ensuring they can't chew through. Professional squirrel trapping and relocation prevent them from taking shelter in homes. For assistance, reach out to the experts at Virginia Professional Wildlife Removal Services.
Need help with squirrels? Call today: 1.804.457.2883
For more about squirrel removal:
Contact Us
If you're dealing with a rodent problem, don't hesitate to get in touch with us. Our rodent removal service near me is always ready to assist you.
📞 Call Us: (804) 457-2883
📧 Email Us: vawildlifepro@gmail.com
🏢 Visit Us: Richmond, Virginia. But we cover most all of the Commonwealth of Virginia.
Don't let squirrels and other rodents rule your home. Trust Virginia Professional Wildlife Removal Services for all your rodent removal needs in Virginia. Get in touch with us today!
Disclaimer: All our rodent removal methods are humane and in compliance with local and federal laws.
We offer squirrel removal, trapping, management, capture and control services throughout Virginia in the following cities, towns and counties: Afton, Albemarle, Alexandria, Amelia County, Annandale, Arlington, Ashburn, Ashland, Barboursville, Bellwood, Belmont, Bensley, Bermuda Hundred, Bon Air, Boyd Tavern, Brandermill, Bumpass, Burke, Central VA, Centreville, Chamberlain, Charlottesville, Charlottesville VA, Chesapeake, Chester, Chesterfield, Colonial Heights, Crozet, Cuckoo, CVille, Dale City, Doswell, Dumbarton, Earlysville, East Highland Park, Enon, Ettrick, Fairfax, Fair Oaks, Ferncliff, Fluvanna, Fredericksburg, Genito, Glen Allen, Glenora, Goochland, Gordonsville, Gum Spring, Hadensville, Hampton, Hampton Park, Hampton Roads, Hanover, Harrisonburg, Harrogate, Hening, Henrico, Highland Springs, Hopewell, Innsbrook, James City County, Jefferson Davis, Kents Store, Keswick, Lake Anna, Lake Monticello, Lake Ridge, Lakeside, Laurel, Leesburg, Lewiston, Lignum, Locust Grove, Louisa, Maidens, Manakin, Manakin-Sabot, Manassas, Manchester, McLean, Montrose, Motoaca, Meadowbrook, Mechanicsville, Midlothian, Mineral, Moseley, Newport News, Norfolk, North Courthouse, North Garden, Northern Virginia, NoVA, Oilville, Orange, Palmyra, Pantops, Petersburg, Portsmouth, Powhatan, Reams, Reston, Richmond, Richmond County, Robious, Rockville, Rockwood, RVA, Salisbury, Sandston, Sandy Hook, Scottsville, Shannon Hill, Short Pump, South Rockwood, Spring Run, Staunton, Stoney Point, Suffolk, Tidewater, Troy, Tuckahoe, Va, Varina, Virginia, Virginia Beach, Waynesboro, West End, Williamsburg, Winchester, Winterpock, Woodlake, and Wyndham.
Contact Us Today – Please Complete Our Simple Contact Form Below:
From gray squirrels to flying squirrels, Virginia Professional Wildlife Removal Services will remove squirrels of all types and prevent them from entering your home and business. We are Virginia's animal control, wildlife removal and pest control specialists.
Virginia Professional Wildlife Removal Services provides residential and commercial nuisance squirrel trapping, squirrel removal, squirrel control, squirrel damage repairs and squirrel exclusion for Virginia and surrounding areas.
Why Do I Have Squirrels in My Attic, Crawlspace, and Walls?
Callers often ask us, "Why do I have squirrels in my attic, crawlspace and walls?"  That's a great question that we've answered in this blog post.
Do You Need Squirrel Removal Services In VA?
The Gray Squirrel (Sciurus carolinensis) often causes problems in Virginia when it decides to take up residence inside of your attic. Once in your Virginia attic they can be extremely destructive – tearing up and soiling insulation, gnawing on wires and structural materials, and generally making a lot of disruptive noises.
Squirrels in Virginia are diurnal, meaning they are active twice a day, generally in the morning and evening. They mate two to three times a year and have litters of 3-5 young per litter.
Southern Flying Squirrels (Glaucomys volans) can also be a problem in the attics of VA homeowners for many of the same reasons as the Gray Squirrel.
Virginia Professional Wildlife Removal Services performs many squirrel evictions every year in Virginia. We are not only knowledgeable in eviction techniques, but also in exclusion techniques to prevent your problem from recurring in your VA home or business.
Why Hire Virginia Professional Wildlife Removal Services?
At Virginia Professional Wildlife Removal Services, we have decades of experience in dealing with virtually any nuisance animal situation that is possible in Virginia. We are proud to service the whole state of Virginia, and we love being able to perform squirrel exclusions for our beloved clients. If you are dealing with a squirrel problem of any kind, not only can we humanely remove them, but we are also experts in exclusion and cleanup as well. Give us a call if you have any nuisance wildlife problems and live in Virginia! You may also find our blog on 5 reasons why you need a professional pest control service helpful.
Animal Sounds In My Attic, Walls, Ceilings Or Crawlspace? What Type Of Animal Could It Be?
If you are hearing animal sounds in your attic, walls, ceilings or crawlspace we can help. Our local animal removal and pest control specialist are professionally trained to help you address all of your animal control needs throughout most of Virginia including the Henrico, Glen Allen, Richmond, Midlothian and Charlottesville Virginia areas. We are considered Virginia squirrel removal experts. Call us today at (804) 457-2883.
Squirrels Quicklinks
| | | | | |
| --- | --- | --- | --- | --- |
| How to Get Rid of Squirrels | Squirrels Entering Homes | Squirrels in Attics | Squirrels in Chimneys | Squirrels on Roofs & in Soffits |
| Squirrel Nest on Roof | Squirrel Damage | Do Squirrels Bite? | Rabid Squirrels | Baby Squirrels |
| Squirrels in Walls | Squirrels in Gutters | Squirrels in Trees | Squirrels in Crawl Spaces | Squirrel Nest |
| Squirrel Trapping | Squirrels in Yards or Gardens | Squirrel Tracks | Squirrel Droppings | Squirrel Life Cycle |
| Dead Squirrels | Squirrel Repellents & Deterrents | Squirrels in Ventilation | Squirrel Sounds & Noises | Squirrel Diet |
| Squirrels Digging Holes in the Ground | Gray Squirrels | Rabid Squirrels | Do Squirrels Hibernate | Squirrels vs. Rats |
| Squirrel Appearance & Identification | Species & Types of Squirrels | Diseases That Squirrels Carry | Squirrels vs. Chipmunks |   |
VPWRS Can Solve Your Problems!
Scratching Noises In Your Attic, Walls, Or Crawlspace?
Unwanted Animal Wildlife In Your Home, Business or Property?
Bats In Your Attic?
Squirrels In Your Attic?
Birds In Your Dryer And Bathroom Vents?
Problem Bird Or Bat Infestation?
Animals In Your Chimney Or Fireplace?
Digging In Your Lawn Or Under Your House, Deck Or Garage?
Flying Squirrels In The Walls?
Dead Animal Problems?
Animal Odor Problems?
Chewing Sounds In Your Attic Or Crawl Space?
Animals Damaging Your Wiring, Insulation, Fascia, Soffits, And The Wood In Your Home?
Animal Feces Removal?
Attic Restorations And Clean-Up Needed?
VPWRS Extensive Services
Virginia Professional Wildlife Removal Services provides nuisance wildlife removal, animal control, predator control, pest control, nuisance wildlife exclusion, and wildlife clean-up services.
We have experience handling bats, beavers, birds, Canada geese, chipmunks, coyotes, deer, foxes, groundhogs, mice, moles, raccoons, rats, opossums, otters, skunks, squirrels, snakes, voles, muskrats, bobcats, Copperhead snakes, pigeons, and other species of Virginia wildlife.
We operate our business within accepted industry standards and best practices, and in accordance with local, state, and federal laws.
CONTACT INFO ABOUT OUR BLOG
DIRECT MESSAGE US ABOUT OUR BLOG