Squirrels In Homes
A full-service animal wildlife trapping, removal and pest control company - Licensed and Insured!
SERVICES PROVIDED BY VIRGINIA PROFESSIONAL WILDLIFE REMOVAL SERVICES, LLC.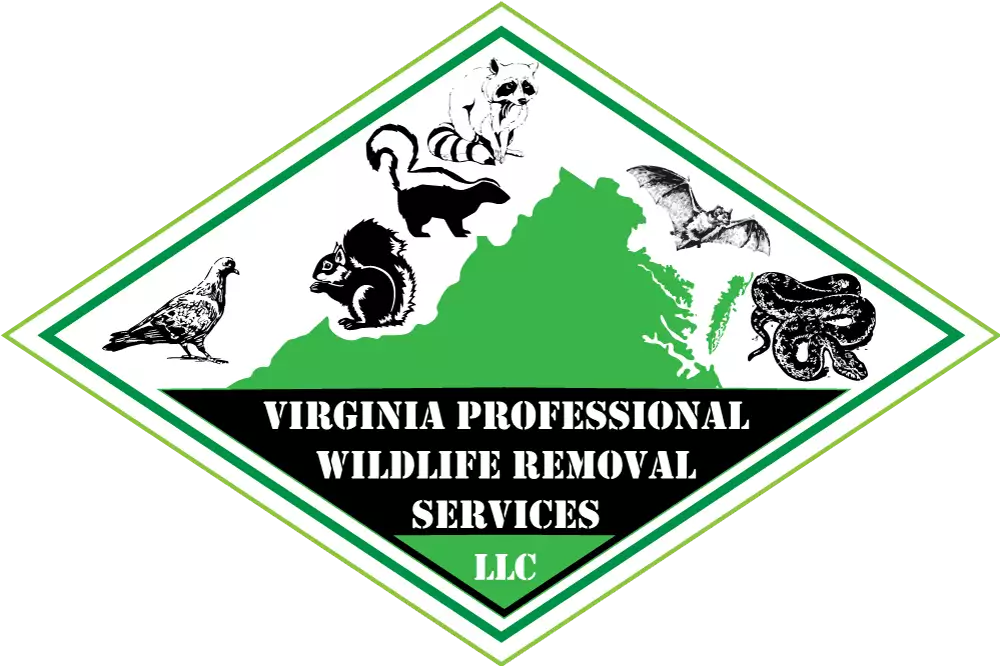 Squirrels In Homes
A full-service animal wildlife trapping, removal and pest control company - Licensed and Insured!
SERVICES PROVIDED BY VIRGINIA PROFESSIONAL WILDLIFE REMOVAL SERVICES, LLC.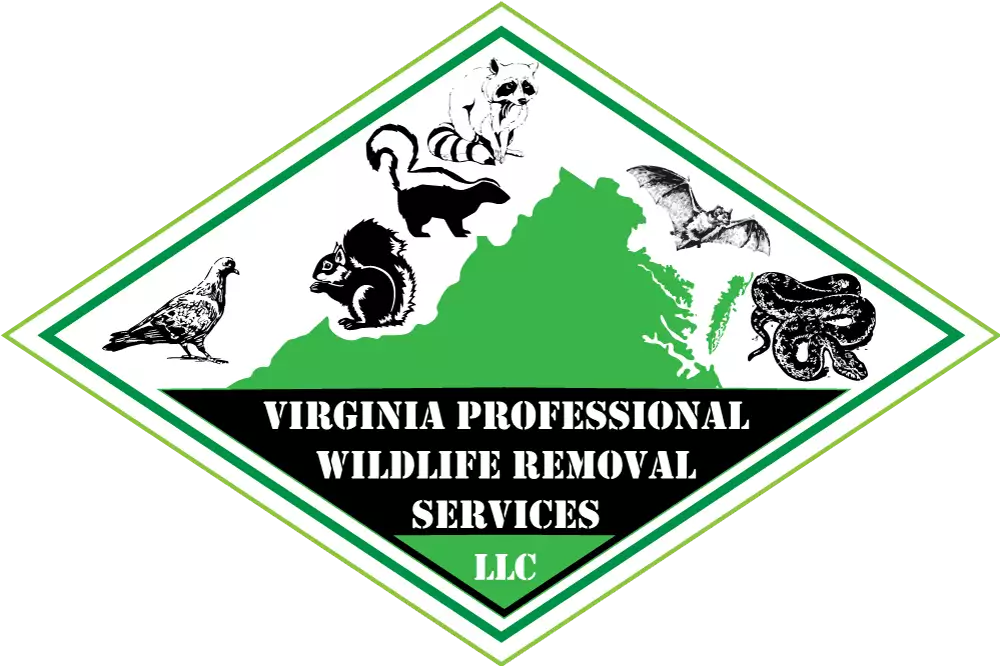 Squirrel Entry Points
Your Trusted Partner in Virginia Rodent Removal & Control
Squirrels are cute when playing in the yard. But if they live in your house, they can be a problem. They like to climb and jump a lot. As cities grow, squirrels lose their homes. So, they start living in our homes to stay warm and safe.
Many don't know that squirrels are like rats. They have four big teeth that keep growing. They use these teeth to eat hard nuts and acorns. These teeth also let them chew through house walls. Even if they are cuter than rats, they can damage our homes.
How Do Squirrels Enter Attics?
Squirrels love climbing trees. From up high, they can see our house roofs. They like warm places in the winter. So, they try to enter our attics. They use their teeth to get in through small holes or vents. They often jump from tree branches or wires to reach the roof. This is bad for our homes and can also be a health risk.
To enter, a squirrel needs a hole just 1.5 inches wide. They often enter through:
Soffits: These cover the bottom part of the roof edge. They make our roof look nice and keep it dry. If not set right, squirrels find a way in.
Fascia Boards: Thin boards that run along the roof's outer edge. They stop water from entering.
Ridge Vents: Vents on the roof's top. They let out warm air. Squirrels like this warm air.
Gable Vents: Vents at the roof's peak. They let air in to cool the attic.
Roof Returns: Where the roof ends and the house wall starts.
Chimneys: Tubes that let smoke out from a fireplace. Some go through the attic.
Siding Corners: Trim that holds the siding at corners.
Gutters: Channels that move rain away. If blocked, they can rot, letting squirrels in.
Plumbing Mats: Rubber covers on roof vents. They let out gasses from plumbing.
Remember, always check these spots to keep squirrels out of your home!
Squirrel Nests in Walls and Crawl Spaces
We often find squirrels in attics, but don't forget, they also love wall vents and crawl spaces.
Wall Vents – Vents on house sides are used for kitchens, bathrooms, and dryers. Squirrels think they're like tree holes and love to nest there. Crawlspaces – This is a small space under the first floor. It's used to reach house systems like wires without digging. Not all houses have one.
How to Stop Squirrels
The best defense is keeping your home in good shape. Check your attic in the day. If you see sunlight from any gaps, seal them. Put covers or mesh on chimneys and vents. Also, cut tree branches that are too close to the roof.
If a squirrel moves in, get help from one of our wildlife experts. Squirrels can get upset if they feel threatened, especially if they have babies. They can also bring diseases. Our pros know the best way to handle squirrels.
Contact Us
If you're dealing with a rodent problem, don't hesitate to get in touch with us. Our rodent removal service near me is always ready to assist you.
📞 Call Us: (804) 457-2883
📧 Email Us: vawildlifepro@gmail.com
🏢 Visit Us: Richmond, Virginia. But we cover most all of the Commonwealth of Virginia.
Don't let squirrels and other rodents rule your home. Trust Virginia Professional Wildlife Removal Services for all your rodent removal needs in Virginia. Get in touch with us today!
Our Service Areas for Squirrel Removal & Control in Virginia
We offer squirrel removal, trapping, management, capture and control services throughout Virginia in the following cities, towns and counties:
We offer squirrel removal, trapping, management, capture and control services throughout Virginia in the following cities, towns and counties: Afton, Albemarle, Alexandria, Amelia County, Annandale, Arlington, Ashburn, Ashland, Barboursville, Bellwood, Belmont, Bensley, Bermuda Hundred, Bon Air, Boyd Tavern, Brandermill, Bumpass, Burke, Central VA, Centreville, Chamberlain, Charlottesville, Charlottesville VA, Chesapeake, Chester, Chesterfield, Colonial Heights, Crozet, Cuckoo, CVille, Dale City, Doswell, Dumbarton, Earlysville, East Highland Park, Enon, Ettrick, Fairfax, Fair Oaks, Ferncliff, Fluvanna, Fredericksburg, Genito, Glen Allen, Glenora, Goochland, Gordonsville, Gum Spring, Hadensville, Hampton, Hampton Park, Hampton Roads, Hanover, Harrisonburg, Harrogate, Hening, Henrico, Highland Springs, Hopewell, Innsbrook, James City County, Jefferson Davis, Kents Store, Keswick, Lake Anna, Lake Monticello, Lake Ridge, Lakeside, Laurel, Leesburg, Lewiston, Lignum, Locust Grove, Louisa, Maidens, Manakin, Manakin-Sabot, Manassas, Manchester, McLean, Montrose, Motoaca, Meadowbrook, Mechanicsville, Midlothian, Mineral, Moseley, Newport News, Norfolk, North Courthouse, North Garden, Northern Virginia, NoVA, Oilville, Orange, Palmyra, Pantops, Petersburg, Portsmouth, Powhatan, Reams, Reston, Richmond, Richmond County, Robious, Rockville, Rockwood, RVA, Salisbury, Sandston, Sandy Hook, Scottsville, Shannon Hill, Short Pump, South Rockwood, Spring Run, Staunton, Stoney Point, Suffolk, Tidewater, Troy, Tuckahoe, Va, Varina, Virginia, Virginia Beach, Waynesboro, West End, Williamsburg, Winchester, Winterpock, Woodlake, and Wyndham.
Contact Us Today – Please Complete Our Simple Contact Form Below:
From gray squirrels to flying squirrels, Virginia Professional Wildlife Removal Services will remove squirrels of all types and prevent them from entering your home and business. We are Virginia's animal control, wildlife removal and pest control specialists.
Virginia Professional Wildlife Removal Services provides residential and commercial nuisance squirrel trapping, squirrel removal, squirrel control, squirrel damage repairs and squirrel exclusion for Virginia and surrounding areas.
Animal Sounds In My Attic, Walls, Ceilings Or Crawlspace? What Type Of Animal Could It Be?
If you are hearing animal sounds in your attic, walls, ceilings or crawlspace we can help. Our local animal removal and pest control specialist are professionally trained to help you address all of your animal control needs throughout most of Virginia including the Henrico, Glen Allen, Richmond, Midlothian and Charlottesville Virginia areas. We are considered Virginia squirrel removal experts. Call us today at (804) 457-2883.
Squirrels Quicklinks
| | | | | |
| --- | --- | --- | --- | --- |
| How to Get Rid of Squirrels | Squirrels Entering Homes | Squirrels in Attics | Squirrels in Chimneys | Squirrels on Roofs & in Soffits |
| Squirrel Nest on Roof | Squirrel Damage | Do Squirrels Bite? | Rabid Squirrels | Baby Squirrels |
| Squirrels in Walls | Squirrels in Gutters | Squirrels in Trees | Squirrels in Crawl Spaces | Squirrel Nest |
| Squirrel Trapping | Squirrels in Yards or Gardens | Squirrel Tracks | Squirrel Droppings | Squirrel Life Cycle |
| Dead Squirrels | Squirrel Repellents & Deterrents | Squirrels in Ventilation | Squirrel Sounds & Noises | Squirrel Diet |
| Squirrels Digging Holes in the Ground | Gray Squirrels | Rabid Squirrels | Do Squirrels Hibernate | Squirrels vs. Rats |
| Squirrel Appearance & Identification | Species & Types of Squirrels | Diseases That Squirrels Carry | Squirrels vs. Chipmunks |   |
VPWRS Can Solve Your Problems!
Scratching Noises In Your Attic, Walls, Or Crawlspace?
Unwanted Animal Wildlife In Your Home, Business or Property?
Bats In Your Attic?
Squirrels In Your Attic?
Birds In Your Dryer And Bathroom Vents?
Problem Bird Or Bat Infestation?
Animals In Your Chimney Or Fireplace?
Digging In Your Lawn Or Under Your House, Deck Or Garage?
Flying Squirrels In The Walls?
Dead Animal Problems?
Animal Odor Problems?
Chewing Sounds In Your Attic Or Crawl Space?
Animals Damaging Your Wiring, Insulation, Fascia, Soffits, And The Wood In Your Home?
Animal Feces Removal?
Attic Restorations And Clean-Up Needed?
VPWRS Extensive Services
Virginia Professional Wildlife Removal Services provides nuisance wildlife removal, animal control, predator control, pest control, nuisance wildlife exclusion, and wildlife clean-up services.
We have experience handling bats, beavers, birds, Canada geese, chipmunks, coyotes, deer, foxes, groundhogs, mice, moles, raccoons, rats, opossums, otters, skunks, squirrels, snakes, voles, muskrats, bobcats, Copperhead snakes, pigeons, and other species of Virginia wildlife.
We operate our business within accepted industry standards and best practices, and in accordance with local, state, and federal laws.
CONTACT INFO ABOUT OUR BLOG
DIRECT MESSAGE US ABOUT OUR BLOG