How To Get Rid Of Squirrels
A full-service animal wildlife trapping, removal and pest control company - Licensed and Insured!
SERVICES PROVIDED BY VIRGINIA PROFESSIONAL WILDLIFE REMOVAL SERVICES, LLC.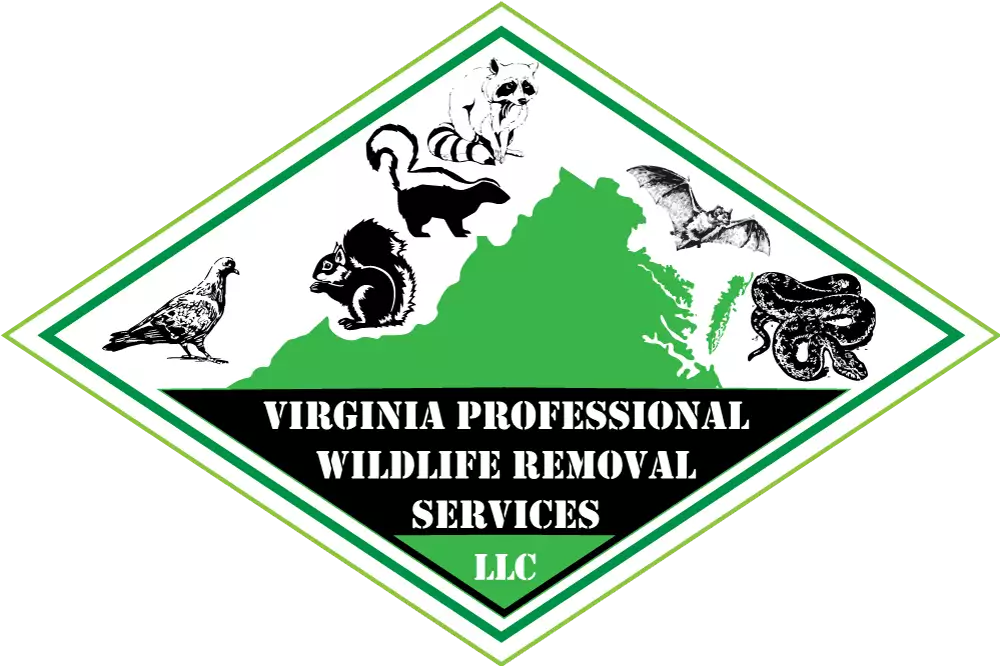 How To Get Rid Of Squirrels
A full-service animal wildlife trapping, removal and pest control company - Licensed and Insured!
SERVICES PROVIDED BY VIRGINIA PROFESSIONAL WILDLIFE REMOVAL SERVICES, LLC.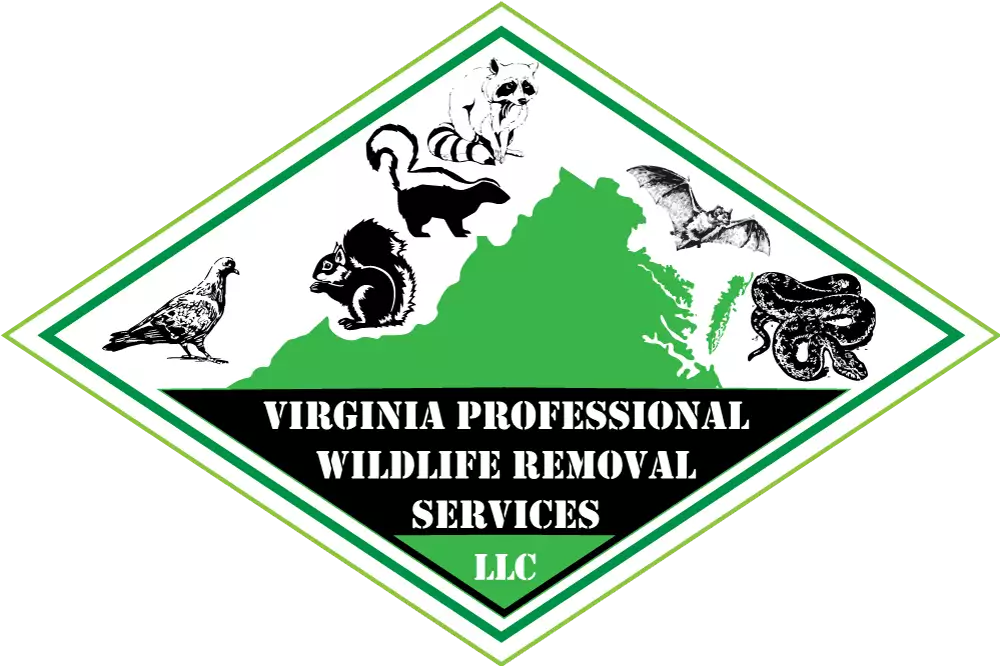 Your Trusted Partner in Virginia Rodent Removal & Control
Introduction
Ah, squirrels—the furry critters many of us either adore or abhor. As cute as they can be, squirrels are often a source of havoc for homeowners and garden enthusiasts. They munch on your bird food, dig up your garden, and sometimes even nest in your attic. If you're reading this, you're probably leaning more towards the "abhor" camp and looking for effective ways to get rid of these unwanted guests. Look no further; this comprehensive guide will walk you through the methods you can use to keep squirrels at bay.
Understanding Squirrels
Before you can effectively deal with a squirrel problem, it's important to understand the behavior of these animals. Squirrels are typically active during the day, particularly in the early morning and late afternoon. They are expert climbers and jumpers, capable of leaping up to 10 feet.
Types of Squirrels
Gray Squirrels – The most common in North America. They are generally found in wooded areas but have adapted well to suburban and urban environments.
Red Squirrels – Smaller and more territorial than their gray counterparts, they are less commonly found in human-populated areas.
Flying Squirrels – Nocturnal and gliding creatures, they are the least likely to raid your garden but may nest in your attic.
Methods to Get Rid of Squirrels
Humane Traps
Live traps can be used to capture and relocate squirrels. Make sure to check the local laws before attempting this. After trapping, release the squirrel at least 5 miles away from your home to ensure it doesn't return.
Chemical Repellents
Several commercial squirrel repellents are available on the market. These typically include ingredients like hot pepper, which squirrels find distasteful.
Home Remedies
Cayenne Pepper – Sprinkle cayenne pepper on bird food or plants that squirrels are fond of.
Garlic and Vinegar Spray – Mix garlic and vinegar and spray it around the areas where squirrels frequent.
Natural Predators
Installing owl or hawk decoys can deter squirrels, as these birds are natural predators. However, the effectiveness may be temporary.
Preventative Measures
Seal Entry Points – Make sure to seal all possible entry points to your attic or basement.
Keep Your Yard Clean – Regularly cleaning up fallen fruits or nuts can make your yard less appealing.
Frequently Asked Questions (FAQs)
Q: Can squirrels carry diseases?
A: While relatively rare, squirrels can carry diseases like rabies and tularemia.
Q: What should I do if a squirrel bites me?
A: Consult a healthcare professional immediately.
Conclusion
Managing a squirrel infestation can be a frustrating experience, but it is usually manageable. We hope this guide has provided you with valuable information to help you get rid of squirrels in a way that suits you best.
Contact Us
If you're dealing with a rodent problem, don't hesitate to get in touch with us. Our rodent removal service near me is always ready to assist you.
📞 Call Us: (804) 457-2883
📧 Email Us: vawildlifepro@gmail.com
🏢 Visit Us: Richmond, Virginia. But we cover most all of the Commonwealth of Virginia.
Don't let squirrels and other rodents rule your home. Trust Virginia Professional Wildlife Removal Services for all your rodent removal needs in Virginia. Get in touch with us today!
Disclaimer: All our rodent removal methods are humane and in compliance with local and federal laws.
Service Areas for How to Get Rid of Squirrels in Virginia
We offer squirrel removal, trapping, management, capture and control services throughout Virginia in the following cities, towns and counties:
Afton
Albemarle
Alexandria
Amelia County
Annandale
Arlington
Ashburn
Ashland
Barboursville
Bellwood
Belmont
Bensley
Bermuda Hundred
Bon Air
Boyd Tavern
Brandermill
Bumpass
Burke
Central VA
Centreville
Chamberlain
Charlottesville
Charlottesville VA
Chesapeake
Chester
Chesterfield
Colonial Heights
Crozet
Cuckoo
CVille
Dale City
Doswell
Dumbarton
Earlysville
East Highland Park
Enon
Ettrick
Fairfax
Fair Oaks
Ferncliff
Fluvanna
Fredericksburg
Genito
Glen Allen
Glenora
Goochland
Gordonsville
Gum Spring
Hadensville
Hampton
Hampton Park
Hanover
Harrisonburg
Harrogate
Hening
Henrico
Highland Springs
Hopewell
Innsbrook
Jefferson Davis
Kents Store
Keswick
Lake Anna
Lake Monticello
Lake Ridge
Lakeside
Laurel
Leesburg
Lewiston
Lignum
Locust Grove
Louisa
Maidens
Manakin
Manakin-Sabot
Manassas
Manchester
McLean
Montrose
Motoaca
Meadowbrook
Mechanicsville
Midlothian
Mineral
Moseley
Newport News
Norfolk
North Courthouse
North Garden
Northern Virginia
NoVA
Oilville
Orange
Palmyra
Pantops
Petersburg
Portsmouth
Powhatan
Reams
Reston
Richmond
Richmond County
Robious
Rockville
Rockwood
RVA
Salisbury
Sandston
Sandy Hook
Scottsville
Shannon Hill
Short Pump
South Rockwood
Spring Run
Staunton
Stoney Point
Suffolk
Tidewater
Troy
Tuckahoe
Va
Varina
Virginia
Virginia Beach
Waynesboro
West End
Williamsburg
Winchester
Winterpock
Woodlake
Wyndham
Contact Us Today – Please Complete Our Simple Contact Form Below:
From gray squirrels to flying squirrels, Virginia Professional Wildlife Removal Services will remove squirrels of all types and prevent them from entering your home and business. We are Virginia's animal control, wildlife removal and pest control specialists.
Virginia Professional Wildlife Removal Services provides residential and commercial nuisance squirrel trapping, squirrel removal, squirrel control, squirrel damage repairs and squirrel exclusion for Virginia and surrounding areas.
Animal Sounds In My Attic, Walls, Ceilings Or Crawlspace? What Type Of Animal Could It Be?
If you are hearing animal sounds in your attic, walls, ceilings or crawlspace we can help. Our local animal removal and pest control specialist are professionally trained to help you address all of your animal control needs throughout most of Virginia including the Henrico, Glen Allen, Richmond, Midlothian and Charlottesville Virginia areas. We are considered Virginia squirrel removal experts. Call us today at (804) 457-2883.
Squirrels Quicklinks
| | | | | |
| --- | --- | --- | --- | --- |
| How to Get Rid of Squirrels | Squirrels Entering Homes | Squirrels in Attics | Squirrels in Chimneys | Squirrels on Roofs & in Soffits |
| Squirrel Nest on Roof | Squirrel Damage | Do Squirrels Bite? | Rabid Squirrels | Baby Squirrels |
| Squirrels in Walls | Squirrels in Gutters | Squirrels in Trees | Squirrels in Crawl Spaces | Squirrel Nest |
| Squirrel Trapping | Squirrels in Yards or Gardens | Squirrel Tracks | Squirrel Droppings | Squirrel Life Cycle |
| Dead Squirrels | Squirrel Repellents & Deterrents | Squirrels in Ventilation | Squirrel Sounds & Noises | Squirrel Diet |
| Squirrels Digging Holes in the Ground | Gray Squirrels | Rabid Squirrels | Do Squirrels Hibernate | Squirrels vs. Rats |
| Squirrel Appearance & Identification | Species & Types of Squirrels | Diseases That Squirrels Carry | Squirrels vs. Chipmunks |   |
VPWRS Can Solve Your Problems!
Scratching Noises In Your Attic, Walls, Or Crawlspace?
Unwanted Animal Wildlife In Your Home, Business or Property?
Bats In Your Attic?
Squirrels In Your Attic?
Birds In Your Dryer And Bathroom Vents?
Problem Bird Or Bat Infestation?
Animals In Your Chimney Or Fireplace?
Digging In Your Lawn Or Under Your House, Deck Or Garage?
Flying Squirrels In The Walls?
Dead Animal Problems?
Animal Odor Problems?
Chewing Sounds In Your Attic Or Crawl Space?
Animals Damaging Your Wiring, Insulation, Fascia, Soffits, And The Wood In Your Home?
Animal Feces Removal?
Attic Restorations And Clean-Up Needed?
VPWRS Extensive Services
Virginia Professional Wildlife Removal Services provides nuisance wildlife removal, animal control, predator control, pest control, nuisance wildlife exclusion, and wildlife clean-up services.
We have experience handling bats, beavers, birds, Canada geese, chipmunks, coyotes, deer, foxes, groundhogs, mice, moles, raccoons, rats, opossums, otters, skunks, squirrels, snakes, voles, muskrats, bobcats, Copperhead snakes, pigeons, and other species of Virginia wildlife.
We operate our business within accepted industry standards and best practices, and in accordance with local, state, and federal laws.
CONTACT INFO ABOUT OUR BLOG
DIRECT MESSAGE US ABOUT OUR BLOG