Short Pump Wildlife Removal & Pest Control Services in Virginia
A full-service animal wildlife trapping, removal and pest control company - Licensed and Insured!
SERVICES PROVIDED BY VIRGINIA PROFESSIONAL WILDLIFE REMOVAL SERVICES, LLC.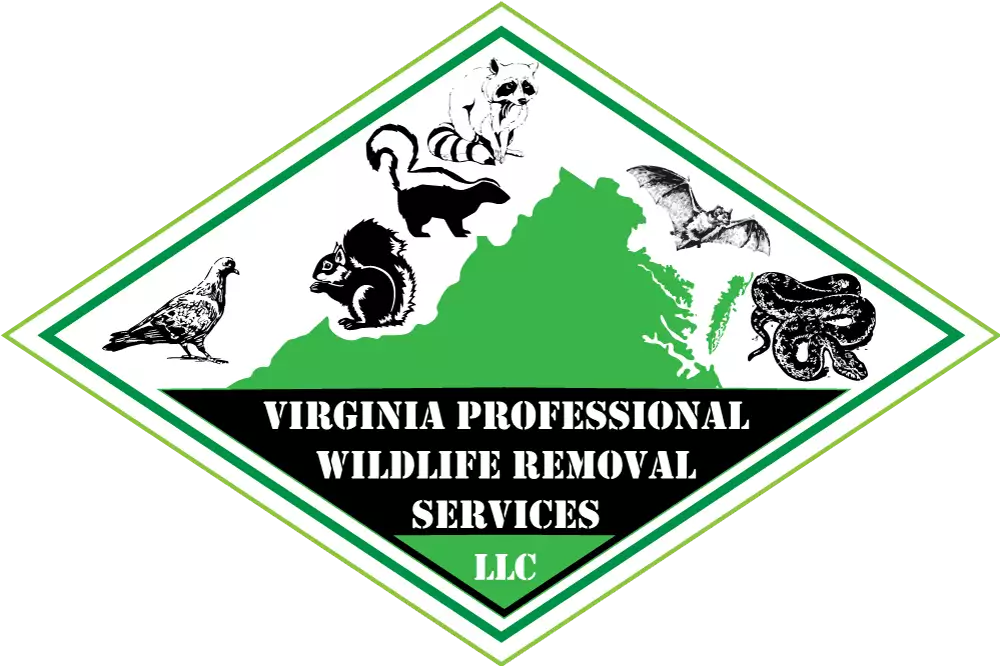 Short Pump VA Wildlife Removal, Trapping & Pest Control Services
Wildlife Critter Removal in Short Pump VA & Surrounding Areas
Virginia Professional Wildlife Removal Services, LLC. | Licensed & Insured
Provides Both Residential & Commercial Wildlife Removal & Pest Control Services
Short Pump wildlife removal control services is provided in a safe, humane and hassle free manner. VPWRS offers comprehensive wildlife removal around Short Pump, include trapping and removal of nuisance wildlife, offering animal damage control services, and providing attic restoration on structures that have had a prolonged issue with pest critters. Virginia Professional Wildlife Removal Services, LLC is your local expert company for animal removal here in Short Pump, Virginia and the Glen Allen area. We believe in treating our customers fairly and with respect, so call us now for Short Pump Wildlife Removal to get rid of those pesky vermin for good!
These a few more common animal removal calls we receive in Short Pump, such as raccoon removal, bat removal, squirrel removal, skunk removal, bird removal, ETC. We can also handle other nuisance critters that might not be so common. Some of the creatures that will require animal removal services include bats, pigeons, foxes, moles, snakes, coyotes, beavers, groundhogs, voles, and any other species of nuisance wildlife found in Short Pump, Virginia.
We are a locally owned and operated, and a private company. That means we are NOT a cost-free service as many people seem to assume when they are looking for a Short Pump wildlife control service. Please call your local Short Pump, Virginia Animal Control officer if you are having issues with domestic animals such as a cat or a dog. We do not handle these issues.
Virginia Professional Wildlife Removal Services, LLC., is Licensed and Insured to protect our clients; and we provide both residential and commercial wildlife removal & pest control services.
Some of the zip codes we service include 23058, 23059, 23060, 23075, 23150, 23226, 23227, 23228, 23229, 23230, 23231, 23233, 23238, 23242, 23250, 23255, 23273, 23288, 23294.
Looking for a pest control service for bugs instead? Visit our Pest Control Page.
THE Most Destructive Creatures in the USA: RACCOONS
Interesting Topics by Virginia Professional Wildlife Removal Services
Raccoons ARE the most destructive animals in the United States. Raccoons are responsible for over $2 billion dollars in damages annually, and that amount is only what is typically reported by insurance claims for raccoons. The total costs of damage raccoons inflict every year all-together is still unknown, but you can imagine how ridiculous of a number it probably is. The destruction that raccoons can do to your Short Pump home or business can be astronomical. That is why we are here to offer our quick and humane raccoon removal services in Short Pump.
Damage raccoons commonly inflict include raccoons tearing up your ductwork, soiling insulation, ripping attic vents open, destroying electrical lines in the attic, tearing shingles off the roof, and much more… Never let raccoons into your home. Even if you don't have raccoons, there can be a few things we can do to prevent them, such as installing RVG's (roof vent guards.)
Raccoons also pose a threat to your family's overall health considering the diseases and parasites they carry in their bodies & in their fecal matter, including raccoon round worm. Raccoons cannot be allowed to live in your home, for any period of time.
We've seen thousands of dollars in damages caused by raccoons in only a matter of a few short days, and it's usually been when raccoons are in the attic. These pests cannot be allowed to live in your home for a second longer. That is why our pros at VPWRS is here to help!
Our Service Areas in Virginia
We provide wildlife removal, wildlife control, animal removal, animal control, animal trapping and pest control services throughout Virginia including the following counties, cities and towns: Afton, Albemarle County, Alexandria, Amelia County, Annandale, Arlington, Ashburn, Ashland, Barboursville, Bellwood, Belmont, Bensley, Bermuda Hundred, Bon Air, Boyd Tavern, Brandermill, Bumpass, Burke, Central VA, Centreville, Chamberlain, Charlottesville, Chesapeake, Chester, Chesterfield County, Colonial Heights, Crozet, Cuckoo, CVille, Dale City, Doswell, Dumbarton, Earlysville, East Highland Park, Enon, Ettrick, Fairfax, Fair Oaks, Ferncliff, Fluvanna County, Fredericksburg, Genito, Glen Allen, Glenora, Goochland County, Gordonsville, Gum Spring, Hadensville, Hampton, Hampton Park, Hanover County, Harrisonburg, Harrogate, Hening, Henrico County, Highland Springs, Hopewell, Innsbrook, Jefferson Davis, Kents Store, Keswick, Lake Anna, Lake Monticello, Lake Ridge, Lakeside, Laurel, Leesburg, Lewiston, Lignum, Locust Grove, Louisa County, Maidens, Manakin, Manakin-Sabot, Manassas, Manchester, McLean, Montrose, Motoaca, Meadowbrook, Mechanicsville, Midlothian, Mineral, Moseley, Newport News, Norfolk, North Courthouse, Northern Virginia, North Garden, NoVA, Oilville, Orange County, Palmyra, Pantops, Petersburg, Portsmouth, Powhatan County, Reams, Reston, Richmond, Richmond County, Robious, Rockville, Rockwood, RVA, Salisbury, Sandston, Sandy Hook, Scottsville, Shannon Hill, Short Pump, South Rockwood, Spring Run, Staunton, Stoney Point, Suffolk, Tidewater, Troy, Tuckahoe, Va, Varina, Virginia, Virginia Beach, Waynesboro, Williamsburg, Winchester, Winterpock, Woodlake, Wyndham, and the surrounding areas of Virginia.
Contact Us Today – Please Complete Our Simple Contact Form Below:
Want To Know More About Squirrels & Squirrel Removal in Short Pump? Click Here.
COME BACK AGAIN!
Thank You for visiting our Short Pump Wildlife Removal Control page. Remember, if you are having issues with animal pests in Short Pump, don't hesitate to call. Our most common services include Short Pump Raccoon Removal, Bat Removal, Squirrel Removal, Skunk Removal, Opossum Removal, Mole Trapping, Rodent Removal, Insect Pest Control, Bird Barriers & Abatement, Sparrow and Starling Removal, Animal Damage Repairs, Attic Restoration.
VPWRS Can Solve Your Problems!
Need Short Pump Wildlife Removal Control Services?
Scratching Noises In Your Attic, Walls, Or Crawlspace?
Unwanted Animal Wildlife In Your Home, Business or Property?
Bats In Your Attic?
Birds In Your Dryer And Bathroom Vents?
Problem Bird Or Bat Infestation?
Animals In Your Chimney Or Fireplace?
Digging In Your Lawn Or Under Your House, Deck Or Garage?
Dead Animal Problems?
Animal Odor Problems?
Chewing Sounds In Your Attic Or Crawl Space?
Animals Damaging Your Wiring, Insulation, Fascia, Soffits, And The Wood In Your Home?
Animal Feces Removal?
Attic Restorations And Clean-Up Needed?
VPWRS Extensive Services
Virginia Professional Wildlife Removal Services provides nuisance wildlife removal, animal control, predator control, pest control, nuisance wildlife exclusion, and wildlife clean-up services.
We have experience handling bats, beavers, birds, Canada geese, chipmunks, coyotes, deer, foxes, groundhogs, mice, moles, raccoons, rats, opossums, otters, skunks, squirrels, snakes, voles, muskrats, bobcats, Copperhead snakes, pigeons, and other species of Virginia wildlife.
We operate our business within accepted industry standards and best practices, and in accordance with local, state, and federal laws.
Tel: (804) 457-2883 or Toll-Free at (877) 828-3878