Virginia Professional Wildlife Removal Services, LLC.
A full-service animal wildlife trapping, removal and pest control company - Licensed and Insured!
Voles page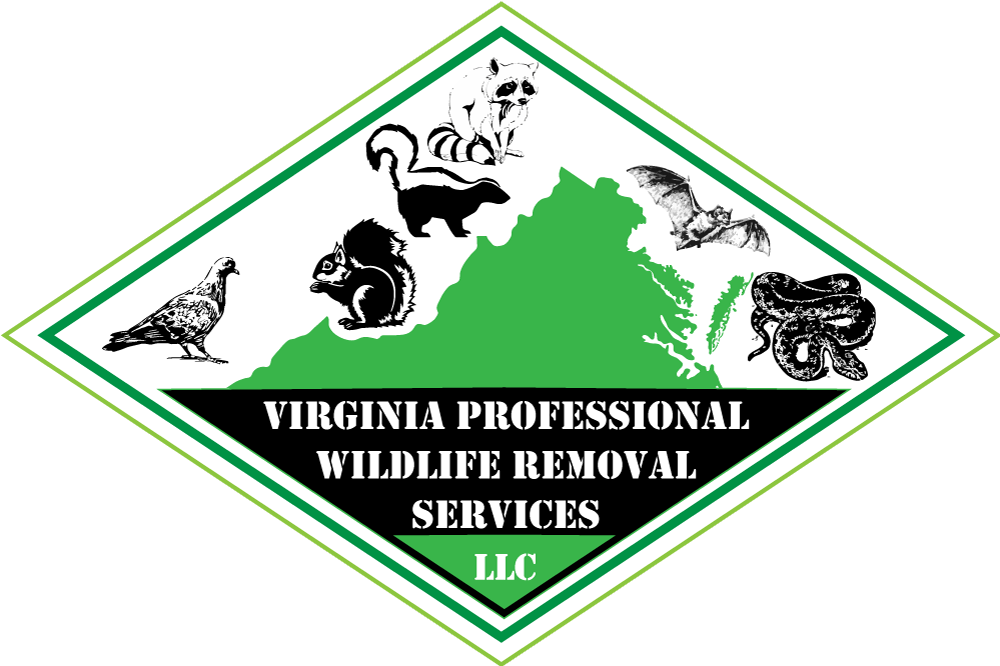 Welcome to Virginia Professional Wildlife Removal Services, LLC., Voles Page
Virginia Professional Wildlife Removal Services, LLC., is Licensed and Insured; and provides both residential and commercial services 24/7 for those after hours emergency calls.
Virginia Professional Wildlife Removal Services traps and removes nuisance voles in Central and Eastern Virginia – including Albemarle, Goochland, Louisa, Fluvanna, Orange, Powhatan, Henrico and Hanover Counties, as well as the Cities of Charlottesville and Richmond, and the towns of Mineral, Gordonsville, Earlysville, and Keswick. If you have nuisance voles damaging your yard, property or golf course, call Virginia Professional Wildlife Removal Services and find out how we can help.
Damage and Damage Identification
Voles may cause extensive damage to orchards, ornamentals, and tree plantings due to their girdling of seedlings and mature trees. Girdling damage usually occurs in fall and winter. Field crops (for example, alfalfa, clover, grain, potatoes, and sugar beets) may be damaged or completely destroyed by voles. Voles eat crops and also damage them when they build extensive runway and tunnel systems. These systems interfere with crop irrigation by displacing water and causing levees and checks to wash out. Voles also can ruin lawns, golf courses, and ground covers.
At Virginia Professional Wildlife Removal Services we are constantly striving to advance our education so that we may serve you better.
Girdling and gnaw marks alone are not necessarily indicative of the presence of voles, since other animals, such as rabbits, may cause similar damage. Vole girdling can be differentiated from girdling by other animals by the non-uniform gnaw marks. They occur at various angles and in irregular patches. Marks are about 1/8 inch (0.3 cm) wide, 3/8 inch (1.0 cm) long, and 1/16 inch (0.2 cm) or more deep. Rabbit gnaw marks are larger and not distinct. Rabbits neatly clip branches with oblique clean cuts. Examine girdling damage and accompanying signs (feces, tracks, and burrow systems) to identify the animal causing the damage.
The most easily identifiable sign of voles is an extensive surface runway system with numerous burrow opening. Runways are 1 to 2 inches (2.5 to 5 cm) in width. Vegetation near well-traveled runways may be clipped close to the ground. Feces and small pieces of vegetation are found in the runways.
The pine vole does not use surface runways. It builds an extensive system of underground tunnels. The surface runways of long-tailed voles are not as extensive as those of most other voles. (Source: Prevention and Control of Wildlife Damage — 1994)
Health Concerns
Voles pose no major public health hazard because of their infrequent contact with humans; however, they are capable of carrying disease organisms, such as plague (Yersinia pestis) and tularemia (Francisilla tularensis). Be careful and use protective clothing when handling voles. (Source: Prevention and Control of Wildlife Damage — 1994)
VPWRS Can Solve Your Problems!
Scratching Noises In Your Attic, Walls, Or Crawlspace?
Unwanted Animal Wildlife In Your Home, Business or Property?
Bats In Your Attic?
Birds In Your Dryer And Bathroom Vents?
Problem Bird Or Bat Infestation?
Animals In Your Chimney Or Fireplace?
Digging In Your Lawn Or Under Your House, Deck Or Garage?
Dead Animal Problems?
Animal Odor Problems?
Chewing Sounds In Your Attic Or Crawl Space?
Animals Damaging Your Wiring, Insulation, Fascia, Soffits, And The Wood In Your Home?
Animal Feces Removal?
Attic Restorations And Clean-Up Needed?
VPWRS Extensive Services
Virginia Professional Wildlife Removal Services provides nuisance wildlife removal, animal control, predator control, pest control, nuisance wildlife exclusion, and wildlife clean-up services.
We have experience handling bats, beavers, birds, Canada geese, chipmunks, coyotes, deer, foxes, groundhogs, mice, moles, raccoons, rats, opossums, otters, skunks, squirrels, snakes, voles, muskrats, bobcats, Copperhead snakes, pigeons, and other species of Virginia wildlife.
We operate our business within accepted industry standards and best practices, and in accordance with local, state, and federal laws.
Tel: (804) 457-2883 or Toll-Free at (877) 828-3878