Bobcats - Removal, Trapping and Control
Virginia Professional Wildlife Removal Services, LLC.
A full-service animal wildlife trapping, removal and pest control company – Licensed and Insured!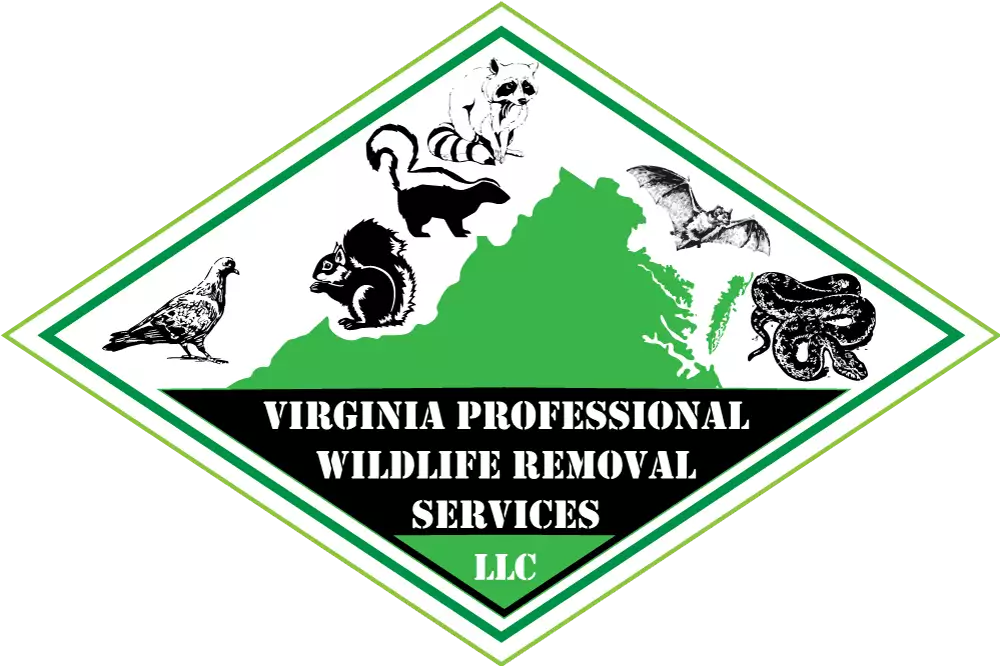 Bobcats - Removal, Trapping and Control
Virginia Professional Wildlife Removal Services, LLC.
A full-service animal wildlife trapping, removal and pest control company – Licensed and Insured!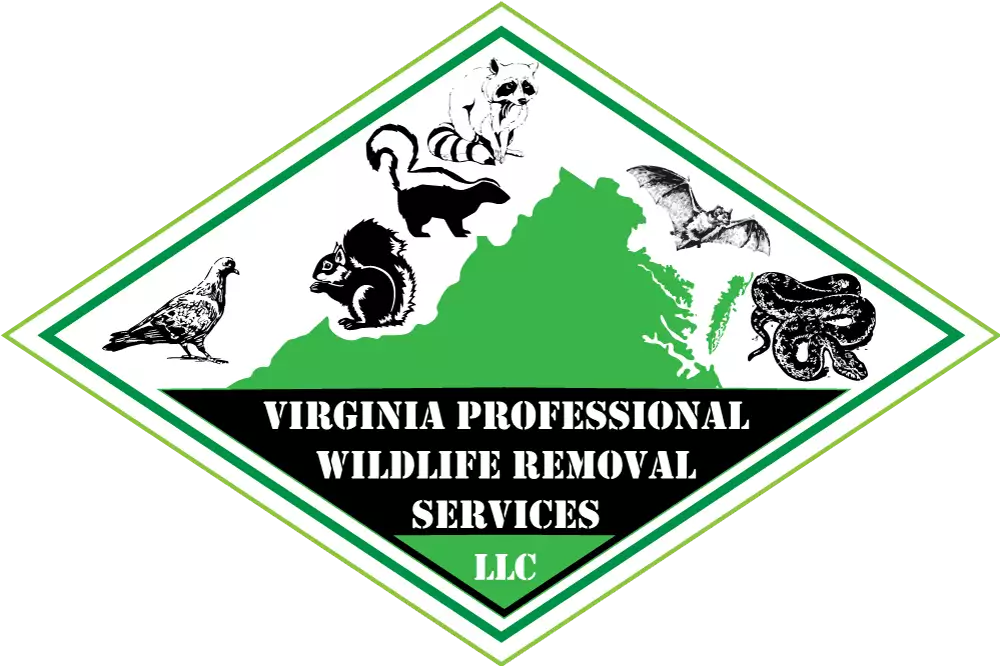 Bobcat Removal Provided by Virginia Professional Wildlife Removal Services, LLC.
Virginia Professional Wildlife Removal Services, LLC., is Licensed and Insured, and provides both residential and commercial Bobcat Removal services.
Bobcats Removal in Virginia: Keeping Your Property Safe and Wildlife-Free
Virginia is home to a diverse range of wildlife, including bobcats. While these beautiful creatures are a vital part of our ecosystem, they can sometimes become a nuisance when they venture into residential or commercial areas. If you are experiencing problems with bobcats on your property, our expert bobcats removal in Virginia can help.
Why Choose Our Bobcats Removal Services in Virginia?
Our professional wildlife control specialists have extensive experience dealing with bobcats and other wildlife in Virginia. We utilize humane and eco-friendly methods to ensure the safe removal of bobcats from your property. Some reasons to choose our bobcats removal services in Virginia include:
Expertise: Our team has years of experience in handling bobcats and other wildlife, so you can trust us to resolve your problem quickly and effectively.
Humane Methods: We prioritize the well-being of the animals we remove, using humane techniques that minimize stress and harm.
Quick Response Time: We understand that a bobcat on your property can be a cause for concern, which is why we offer prompt service to address your issue as soon as possible.
Customer Satisfaction: We pride ourselves on our commitment to customer satisfaction, ensuring that you are happy with the results of our bobcats removal in Virginia.
The Importance of Professional Bobcats Removal in Virginia
Attempting to remove bobcats from your property without professional assistance can be dangerous and ineffective. Here's why it's essential to hire experts for bobcats removal in Virginia:
Safety: Bobcats are wild animals and can become aggressive if they feel threatened. Our trained professionals know how to approach and handle these animals safely, minimizing the risk to both you and the bobcat.
Legal Compliance: Virginia has specific regulations regarding the removal and relocation of wildlife. Our team is well-versed in these laws, ensuring that our methods are compliant and protect both you and the animals involved.
Effective Solutions: Our experts have the knowledge and tools needed to remove bobcats from your property effectively, preventing future issues.
Areas Where We Provide Bobcat Removal Services
Our local bobcat removal experts know how to get rid of bobcats quickly and safely. We provide bobcat removal services in the following counties, cities and towns in Virginia:  Afton, Albemarle County, Alexandria, Amelia County, Annandale, Arlington, Ashburn, Ashland, Barboursville, Bellwood, Belmont, Bensley, Bermuda Hundred, Bon Air, Boyd Tavern, Brandermill, Bumpass, Burke, Central VA, Centreville, Chamberlain, Charlottesville, Chesapeake, Chester, Chesterfield County, Colonial Heights, Crozet, Cuckoo, CVille, Dale City, Doswell, Dumbarton, Earlysville, East Highland Park, Enon, Ettrick, Fairfax, Fair Oaks, Ferncliff, Fluvanna County, Fredericksburg, Genito, Glen Allen, Glenora, Goochland County, Gordonsville, Gum Spring, Hadensville, Hampton, Hampton Park, Hanover County, Harrisonburg, Harrogate, Hening, Henrico County, Highland Springs, Hopewell, Innsbrook, Jefferson Davis, Kents Store, Keswick, Lake Anna, Lake Monticello, Lake Ridge, Lakeside, Laurel, Leesburg, Lewiston, Lignum, Locust Grove, Louisa County, Maidens, Manakin, Manakin-Sabot, Manassas, Manchester, McLean, Montrose, Motoaca, Meadowbrook, Mechanicsville, Midlothian, Mineral, Moseley, Newport News, Norfolk, North Courthouse, Northern Virginia, North Garden, NoVA, Oilville, Orange County, Palmyra, Pantops, Petersburg, Portsmouth, Powhatan County, Reams, Reston, Richmond, Richmond County, Robious, Rockville, Rockwood, RVA, Salisbury, Sandston, Sandy Hook, Scottsville, Shannon Hill, Short Pump, South Rockwood, Spring Run, Staunton, Stoney Point, Suffolk, Tidewater, Troy, Tuckahoe, Va, Varina, Virginia, Virginia Beach, Waynesboro, Williamsburg, Winchester, Winterpock, Woodlake, Wyndham, and the surrounding areas of Virginia.
Please Complete Our Simple Contact Form Below:
Contact Us for Expert Bobcats Removal in Virginia
If you need professional bobcats removal in Virginia, look no further. Our experienced team is ready to help you resolve your wildlife issues humanely and effectively. Contact us today to learn more about our services and schedule a consultation.
Virginia Professional Wildlife Removal Services offers predator control to farmers throughout Virginia. It is important to understand that effective predator control is a year-round process – it is not the type of wildlife problem that can resolved with spot-treatment. To be truly effective it requires a comprehensive plan covering all twelve months of the year. Virginia Professional Wildlife Removal Services does not use, or recommend, poisons or M-44 cyanide guns for predator control in Virginia. While effective, we believe they are far too dangerous to domestic pets and non-target animals that are found so commonly in Virginia.
At Virginia Professional Wildlife Removal Services we are constantly seeking to advance our education so that we may serve you better. Virginia Professional Wildlife Removal Services routinely provides predator control in Virginia. Call Virginia Professional Wildlife Removal Services today and let us address your predator control needs.
At Virginia Professional Wildlife Removal Services we are constantly striving to advance our education so that we may serve you better.
Bobcats – Damage and Damage Identification
Bobcats are opportunistic predators, feeding on poultry, sheep, goats, house cats, small dogs, exotic birds and game animals, and, rarely, calves. Bobcats can easily kill domestic and wild turkeys, usually by climbing into their night roosts. In some areas, bobcats can prevent the successful introduction and establishment of wild turkeys or can deplete existing populations.
Bobcats leave a variety of sign. Bobcat tracks are about 2 to 3 inches (5 to 8 cm) in diameter and resemble those of a large house cat. Their walking stride length between tracks is about 7 inches (18 cm).
Carcasses of bobcat kills are often distinguishable from those of cougar, coyote, or fox. Bobcats leave claw marks on the backs or shoulders of adult deer or antelope. On large carcasses, bobcats usually open an area just behind the ribs and begin feeding on the viscera. Sometimes feeding starts at the neck, shoulders, or hindquarters. Bobcats and cougar leave clean-cut edges of tissue or bone while coyotes leave ragged edges where they feed.
Bobcats bite the skull, neck, or throat of small prey like lambs, kids, or fawns, and leave claw marks on their sides, back, and shoulders. A single bite to the throat, just behind the victim's jaws, leaves canine teeth marks 3/4 to 1 inch (2 to 2.5 cm) apart.
Carcasses that are rabbit-size or smaller may be entirely consumed at one feeding. Bobcats may return several times to feed on large carcasses.
Bobcats, like cougars, often attempt to cover unconsumed remains of kills by scratching leaves, dirt, or snow over them. Bobcats reach out about 15 inches (38 cm) in raking up debris to cover their kills, while cougars may reach out 24 inches (61 cm).
Bobcats also leave signs at den sites. Young kittens attempt to cover their feces at their dens. Females with young kittens may mark prominent points around den sites with their feces. Adult bobcats leave conspicuous feces along frequently traveled rocky ridges or other trails. These are sometimes used as territorial markings at boundaries.
Adult bobcats also mark trails or cave entrances with urine. This is sprayed on rocks, bushes, or snow banks. Bobcats may leave claw marks at urine or feces scent posts by scraping with their hind feet. These marks are 10 to 12 inches (25 to 30 cm) long by 1/2 inch (1.25 cm) wide.
Bobcats also occasionally squirt a pasty substance from their anal glands to mark areas. The color of this substance is white to light yellow in young bobcats but is darker in older bobcats. (Source: Prevention and Control of Wildlife Damage — 1994)
VPWRS Can Solve Your Problems!
Scratching Noises In Your Attic, Walls, Or Crawlspace?
Unwanted Animal Wildlife In Your Home, Business or Property?
Bats In Your Attic?
Birds In Your Dryer And Bathroom Vents?
Problem Bird Or Bat Infestation?
Animals In Your Chimney Or Fireplace?
Digging In Your Lawn Or Under Your House, Deck Or Garage?
Dead Animal Problems?
Animal Odor Problems?
Chewing Sounds In Your Attic Or Crawl Space?
Animals Damaging Your Wiring, Insulation, Fascia, Soffits, And The Wood In Your Home?
Animal Feces Removal?
Attic Restorations And Clean-Up Needed?
VPWRS Extensive Services
Virginia Professional Wildlife Removal Services provides nuisance wildlife removal, animal control, predator control, pest control, nuisance wildlife exclusion, and wildlife clean-up services.
We have experience handling bats, beavers, birds, Canada geese, chipmunks, coyotes, deer, foxes, groundhogs, mice, raccoons, rats, opossums, otters, skunks, squirrels, snakes, voles, muskrats, bobcats, Copperhead snakes, pigeons, and other species of Virginia wildlife. Animal sounds in your attic? Call us!
We operate our business within accepted industry standards and best practices, and in accordance with local, state, and federal laws.
CONTACT INFO ABOUT OUR BLOG
DIRECT MESSAGE US ABOUT OUR BLOG