Charlottesville Trapper & Animal Removal Services
A full-service animal wildlife trapping, removal and pest control company - Licensed and Insured!
SERVICES PROVIDED BY Virginia Professional Wildlife Removal Services, LLC.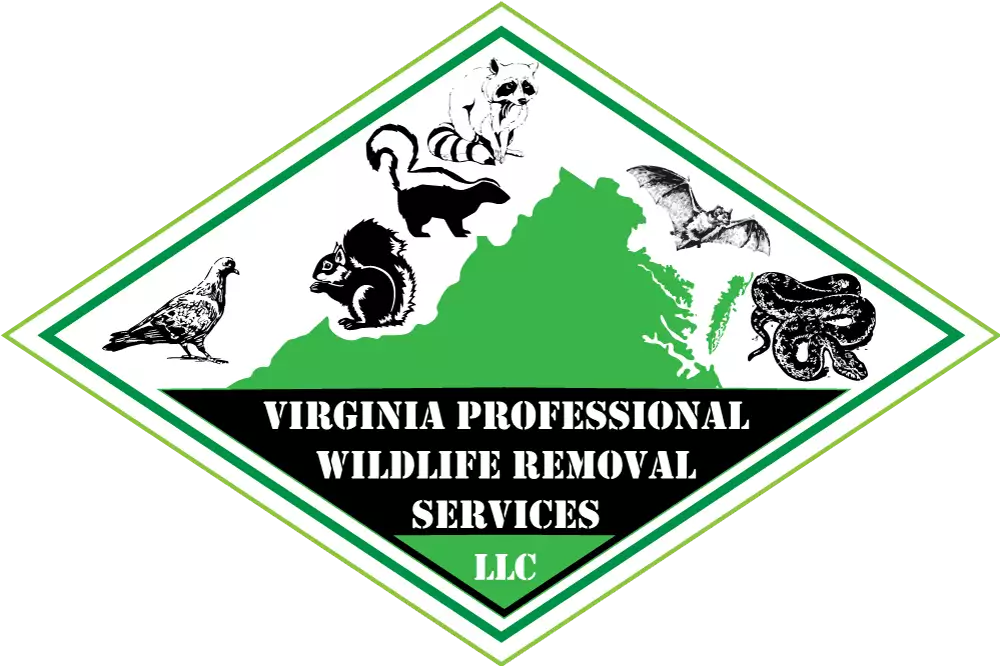 Charlottesville Trapper & Animal Removal Services
A full-service animal wildlife trapping, removal and pest control company - Licensed and Insured!
SERVICES PROVIDED BY Virginia Professional Wildlife Removal Services, LLC.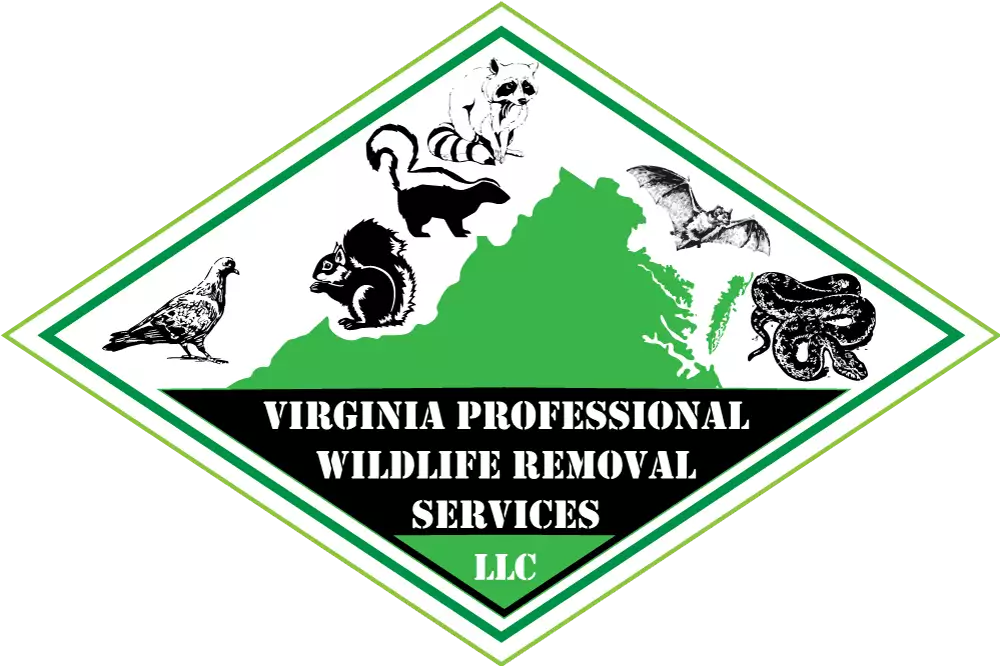 Wildlife Critter Control & Removal in Charlottesville, VA & Surrounding Areas
Virginia Professional Wildlife Removal Services, LLC. | Licensed and Insured
Providing Both Residential & Commercial Wildlife Trapping Services
Wildlife Removal & Control In Charlottesville, Virginia
Charlottesville trapper needed? Virginia Professional Wildlife Removal Services LLC has specialized in wildlife control and removal for many years around Charlottesville, VA. We have encountered many different wildlife nuisance issues over the years, and we have provided permanent solutions for homeowners and commercial businesses owners to resolve these wildlife problems once and for all. We adhere to all State Regulations in our humane approach to wildlife mitigation & abatement. We believe in treating our customers fairly as we appreciate favorable recommendations and referrals to further our business's success. If you have ANY wildlife problem in Charlottesville, rest assured you are hiring an industry leader for wildlife control.
Nuisance Wildlife Problems – How Animals Get Into Homes
Many nuisance wildlife problems take place in an attic area of a home. Bat Colonies can use existing openings on a home to infest the attic or soffit area. They only need a gap no bigger than 3/8″ by 1 inch to gain access to your home. Raccoons on the other hand don't need a hole, they can just tear their way into an attic by removing roof vents or through shingles and plywood right on the roof. They are relentless when trying to gain access to their new home, but it's still YOUR home so let's keep them out, shall we? Squirrels are another common home invader making sounds in your attic and walls, mostly during the morning hours unless it's flying squirrels which are active at night. Critters have adapted to living in our homes and chimneys and even in our basements. Each wildlife problem is unique in its own way and we have the experience and knowledge to properly identify what creature is causing the issue and the best solution for safely removing the problem, followed by repairing the damage inflicted.
Comprehensive Animal Removal Services In Charlottesville
These animals cause a lot of damage. We are proud to offer comprehensive wildlife removal services in Charlottesville, Virginia, meaning we handle just about any common or uncommon pests that cause issues in a home. Here are some of the primary creatures we encounter and offer the best animal removal and control services for each and every pest.
List Of Pest Control Animals We Handle and Wildlife Services
Bat removal and exclusions services, raccoon trapping, squirrel trapping, opossum removal, skunk removal and deodorization, bird control, snake removal, groundhog trapping, mice control, rat control, mole removal, vole removal, chipmunk removal, copperhead snake removal, beaver trapping, fox trapping and removal, rodent control, capturing loose animals inside homes, removing sick animals, dead animals, and finally… Repair of any damage the animals have caused when they entered the home or while they were living there, which commonly involves: carpentry repairs, metal flashing repairs or chimney flashing replacement, installing stainless steel chimney caps, and sealing the home for prevention. We have skill in repairing the home so it looks like the wildlife damage never occurred! Another damage repair service we offer in Charlottesville is attic restoration, we get into that below.
Scratching Noises in Your Attic, Walls, Or Crawlspace?
Unwanted Animal Wildlife In Your Home, Business or Property?
Problem Bird or Bat Infestation?
Digging In Your Lawn or Under Your House, Deck or Garage?
Dead Animal Problems? Animal Odor Problems?
Chewing Sounds In Your Attic or Crawl Space?
Animals Damaging Your Wiring, Insulation, Fascia, Soffits, and the Wood in Your Home? Animal Feces Removal?
Attic Restorations And Clean-Up Needed?
We Can Solve It!
Our Service Areas in Virginia
We provide wildlife removal, wildlife control, animal removal, animal control, animal trapping and pest control services throughout Virginia including the following counties, cities and towns: Afton, Albemarle County, Alexandria, Amelia County, Annandale, Arlington, Ashburn, Ashland, Barboursville, Bellwood, Belmont, Bensley, Bermuda Hundred, Bon Air, Boyd Tavern, Brandermill, Bumpass, Burke, Central VA, Centreville, Chamberlain, Charlottesville, Chesapeake, Chester, Chesterfield County, Colonial Heights, Crozet, Cuckoo, CVille, Dale City, Doswell, Dumbarton, Earlysville, East Highland Park, Enon, Ettrick, Fairfax, Fair Oaks, Ferncliff, Fluvanna County, Fredericksburg, Genito, Glen Allen, Glenora, Goochland County, Gordonsville, Gum Spring, Hadensville, Hampton, Hampton Park, Hanover County, Harrisonburg, Harrogate, Hening, Henrico County, Highland Springs, Hopewell, Innsbrook, Jefferson Davis, Kents Store, Keswick, Lake Anna, Lake Monticello, Lake Ridge, Lakeside, Laurel, Leesburg, Lewiston, Lignum, Locust Grove, Louisa County, Maidens, Manakin, Manakin-Sabot, Manassas, Manchester, McLean, Montrose, Motoaca, Meadowbrook, Mechanicsville, Midlothian, Mineral, Moseley, Newport News, Norfolk, North Courthouse, Northern Virginia, North Garden, NoVA, Oilville, Orange County, Palmyra, Pantops, Petersburg, Portsmouth, Powhatan County, Reams, Reston, Richmond, Richmond County, Robious, Rockville, Rockwood, RVA, Salisbury, Sandston, Sandy Hook, Scottsville, Shannon Hill, Short Pump, South Rockwood, Spring Run, Staunton, Stoney Point, Suffolk, Tidewater, Troy, Tuckahoe, Va, Varina, Virginia, Virginia Beach, Waynesboro, Williamsburg, Winchester, Winterpock, Woodlake, Wyndham, and the surrounding areas of Virginia.
Please Complete Our Simple Contact Form Below:
Other Charlottesville Wildlife Links
Dead Animal Removal In Charlottesville
Charlottesville, VA Raccoon Removal and Control
Charlottesville, VA Skunk Removal and Control
Charlottesville, VA Squirrel Removal & Control
Charlottesville, Virginia Bat Removal and Bat Control
CHARLOTTESVILLE TRAPPER, ANIMAL REMOVAL & PEST CONTROL SERVICES
Cleanup Of Animal Waste & Attic Restoration.
If wildlife animals have resided in the attic of a home, there may potentially be an accumulation of animal feces or guano. Bats can deposit large amounts of their guano and urine in attics and walls which creates a very pungent odor that is more pronounced during hot summer days. Bat guano will completely contaminate the insulation, which is why we offer to remove & replace it. Another common attic pest is raccoons; they will trample down and burrow the insulation, resulting in reduced R-Valve and effectiveness of the insulation. Raccoons also shed their feces or poop throughout the attic creating an unhealthy environment for the occupants below.
Factors Of Attic Remediation & Restoration
There are many good reasons for cleaning up animal waste out of a home, one being the potential diseases, another being the parasites and bugs the raccoons had in their fur and dispersed through the attic. Whenever we do attic restoration we wear the proper safety equipment for removing all the waste and contaminated insulation. Once the attic or crawl space area is sterilized, we replace the area(s) with fresh insulation, making your attic new again! Ask us about the possibility of your homeowners insurance covering all or some of this work. We can work with your insurance to the point all you end up paying is your deductible.