Richmond VA Dead Animal Removal
Virginia Professional Wildlife Removal Services, LLC.
A full-service animal wildlife trapping, removal and pest control company – Licensed and Insured!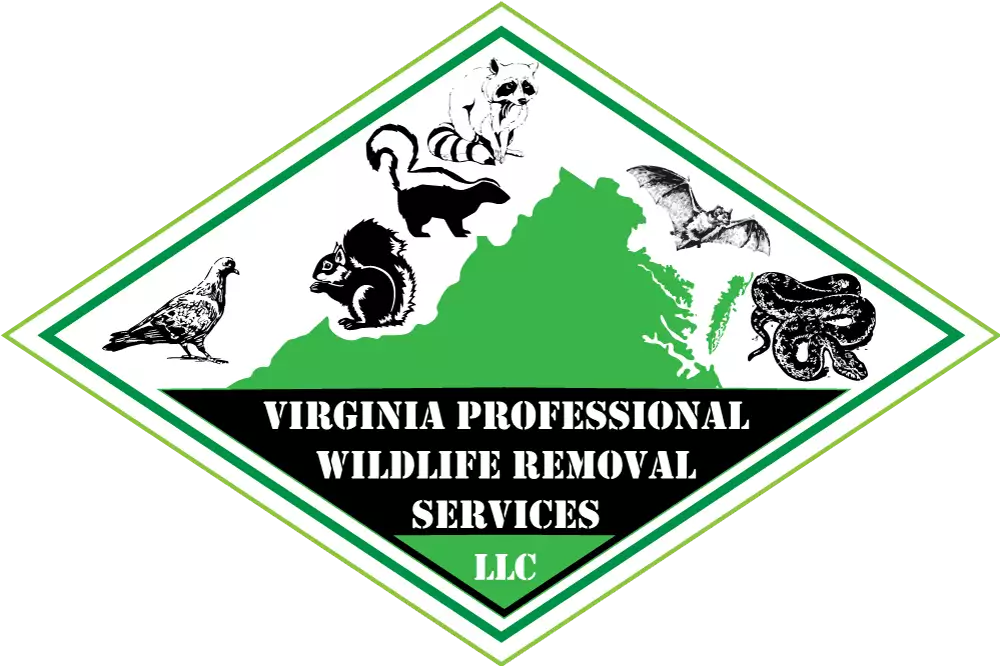 Dead Animal Removal Richmond VA Provided by VPWRS
Virginia Professional Wildlife Removal Services, LLC., is Licensed and Insured; and provides both residential and commercial Dead Animal Removal services.
Professional Dead Animal Removal Services in Richmond, Virginia
When it comes to dead animal removal in Richmond, Virginia, you need a service that is not only professional and efficient but also prioritizes safety and the well-being of your family and the environment. Our expert team specializes in the humane removal of deceased animals from residential and commercial properties. As a leading dead animal removal service in Richmond, we understand the urgency and distress that comes with such situations, and we are here to help.
Dead Animal Removal in Richmond – A Comprehensive Solution
Our dead animal removal services in Richmond, Virginia, cover a wide range of situations, including:
Dead wildlife removal: We safely remove deceased animals such as deer, raccoons, squirrels, opossums, skunks, and more from your property.
Roadkill removal: Our team efficiently clears private roads of dead animals to prevent further accidents and health hazards.
The Importance of Prompt Dead Animal Removal
It is essential to act quickly when faced with a dead animal on your property. Here's why:
Health hazards: Dead animals can harbor diseases and parasites that pose a threat to you, your family, and your pets.
Odor: Decomposing animals produce a strong, unpleasant odor that can permeate your property and negatively impact your quality of life.
Attracting pests: Dead animals can attract scavengers and insects, leading to infestations and further issues.
Why Choose Our Dead Animal Removal Services in Richmond, Virginia
We are the preferred choice for dead animal removal in Richmond, Virginia, for the following reasons:
Expertise: Our experienced team is well-equipped to handle any dead animal removal situation, ensuring a thorough and efficient service.
Safety: We prioritize the safety of our clients and the environment, adhering to strict guidelines and procedures for proper disposal.
Availability: We understand that dead animal situations can arise at any time. Our team is available to address your needs.
Customer satisfaction: We are committed to providing excellent customer service, ensuring your satisfaction every step of the way.
Contact Us for Dead Animal Removal in Richmond, Virginia
Don't let a dead animal disrupt your life or pose a health risk to your loved ones. Contact our professional team for dead animal removal in Richmond, Virginia, and let us handle the situation with the care, expertise, and urgency it requires. Call us today to schedule a service or request a free quote.
Areas Served for Dead Animal Removal in Virginia
Virginia Professional Wildlife Removal Services provides dead animal removal and odor control to individuals, businesses, and municipalities throughout Virginia. Some of our service areas in Virginia include:
Afton, Albemarle County, Alexandria, Amelia County, Annandale, Arlington, Ashburn, Ashland, Barboursville, Bellwood, Belmont, Bensley, Bermuda Hundred, Bon Air, Boyd Tavern, Brandermill, Bumpass, Burke, Central VA, Centreville, Chamberlain, Charlottesville, Chesapeake, Chester, Chesterfield County, Colonial Heights, Crozet, Cuckoo, CVille, Dale City, Doswell, Dumbarton, Earlysville, East Highland Park, Enon, Ettrick, Fairfax, Fair Oaks, Ferncliff, Fluvanna County, Fredericksburg, Genito, Glen Allen, Glenora, Goochland County, Gordon, Gordonsville, Gum Spring, Hadensville, Hampton, Hampton Park, Hanover County, Harrisonburg, Harrogate, Hening, Henrico County, Highland Springs, Hopewell, Innsbrook, Jefferson Davis, Kents Store, Keswick, Lake Anna, Lake Monticello, Lake Ridge, Lakeside, Laurel, Leesburg, Lewiston, Lignum, Locust Grove, Louisa County, Maidens, Manakin, Manakin-Sabot, Manassas, Manchester, McLean, Montrose, Motoaca, Meadowbrook, Mechanicsville, Midlothian, Mineral, Moseley, Newport News, Norfolk, North Courthouse, Northern Virginia, North Garden, NoVA, Oilville, Orange County, Palmyra, Pantops, Petersburg, Portsmouth, Powhatan County, Reams, Reston, Richmond, Richmond County, Robious, Rockville, Rockwood, RVA, Salisbury, Sandston, Sandy Hook, Scottsville, Shannon Hill, Short Pump, South Rockwood, Spring Run, Staunton, Stoney Point, Suffolk, Tidewater, Troy, Tuckahoe, Va, Varina, Virginia, Virginia Beach, Waynesboro, Williamsburg, Winchester, Winterpock, Woodlake, Wyndham, and the surrounding areas of Virginia.
Contact Us Now – Please Complete Our Simple Contact Form Below:
At Virginia Professional Wildlife Removal Services we are constantly striving to advance our education so that we may serve you better.
If a dead animal is present in your Richmond, Virginia home or business, call Virginia Professional Wildlife Removal Services, LLC to promptly address your dead animal removal needs. Our certified nuisance wildlife removal specialists and animal removal technicians in the Richmond, VA area can remove any dead animal from your Richmond VA home or property. No matter how bad the situation, our local animal removal professional in Richmond, Virginia will resolve your animal related problem. If you need a wildlife technician in the Richmond area to perform dead animal and odor removal services for you, please contact our company by calling (804) 457-2883.
Not only do our professional technicians trap and remove problem wild animals, we do a lot of other dirty work, too. Don't hesitate to call us for dead animal removal, bat guano cleanup, pigeon waste removal, mouse dropping cleanup, decontamination, repairs, above ground and below ground rodent slick fencing, odor control for skunk spray, and the like. We are a full service animal removal and pest control company with a wide range of wildlife control solutions.
Most of our work in Richmond Virginia is guaranteed for up to a year against animal reentry. We also provide dead animal removal, bird control, bird cleanup, nest removal and many other services that make us one of the most complete wildlife removal companies in the Richmond and Henrico areas of Virginia.
Virginia Professional Wildlife Removal is one of only a few companies that have a nuisance wildlife removal permit from the State of Virginia and are FULLY INSURED. We are also a proud member of the National Wildlife Control Officers Association (NWCOA).
Don't let the wildlife of Central Virginia take over your home. Give Virginia Professional Wildlife Removal a call today and rid your home of all nuisance and problem animals.
Virginia Professional Wildlife Removal Services, LLC has the knowledge and experience to resolve your nuisance animal problem quickly and humanely. Call us today at (804) 457-2883.
ALSO SEE
VPWRS Can Solve Your Problems!
Scratching Noises In Your Attic, Walls, Or Crawlspace?
Unwanted Animal Wildlife In Your Home, Business or Property?
Bats In Your Attic?
Birds In Your Dryer And Bathroom Vents?
Problem Bird Or Bat Infestation?
Animals In Your Chimney Or Fireplace?
Digging In Your Lawn Or Under Your House, Deck Or Garage?
Dead Animal Problems?
Animal Odor Problems?
Chewing Sounds In Your Attic Or Crawl Space?
Animals Damaging Your Wiring, Insulation, Fascia, Soffits, And The Wood In Your Home?
Animal Feces Removal?
Attic Restorations And Clean-Up Needed?
VPWRS Extensive Services
Virginia Professional Wildlife Removal Services provides nuisance wildlife removal, animal control, predator control, pest control, nuisance wildlife exclusion, and wildlife clean-up services.
We have experience handling bats, beavers, birds, Canada geese, chipmunks, coyotes, deer, foxes, groundhogs, mice, moles, raccoons, rats, opossums, otters, skunks, squirrels, snakes, voles, muskrats, bobcats, Copperhead snakes, pigeons, and other species of Virginia wildlife.
We operate our business within accepted industry standards and best practices, and in accordance with local, state, and federal laws.
Tel: (804) 457-2883 or Toll-Free at (877) 828-3878