Charlottesville Squirrel Removal and Control
A full-service animal wildlife trapping, removal and pest control company - Licensed and Insured!
SERVICES PROVIDED BY Virginia Professional Wildlife Removal Services, LLC.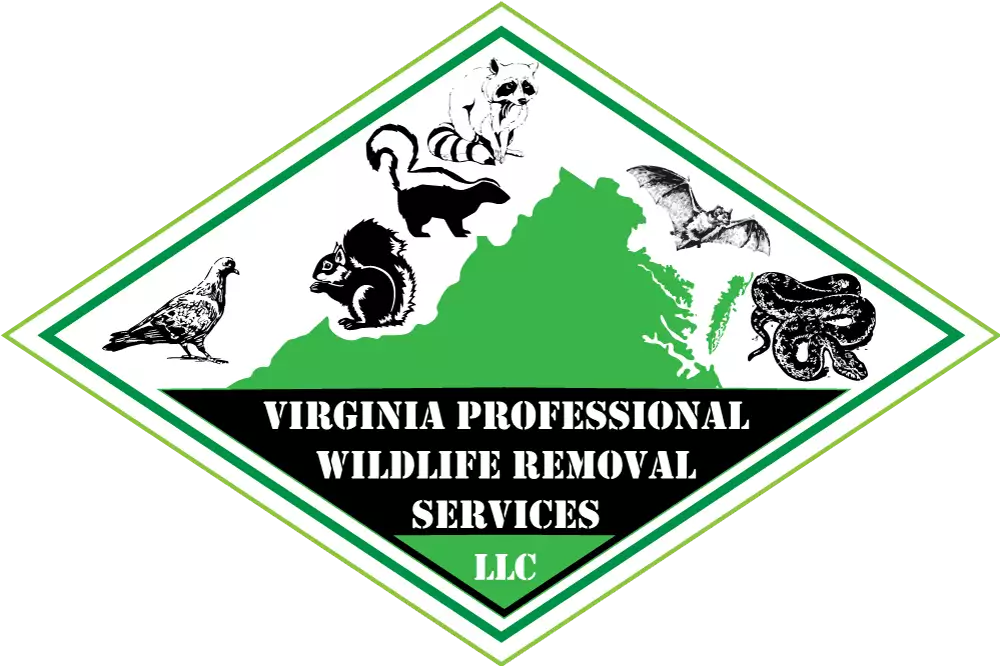 Virginia Professional Wildlife Removal Services, LLC. | Licensed & Insured
Providing Both Residential & Commercial Charlottesville VA Squirrel Removal & Control Services
The Importance of Squirrel Removal In Charlottesville VA
Squirrels are cute and fascinating creatures, but when they invade your home or property, they can become a serious problem. Squirrels can cause damage to your property, chew through wires and insulation, and even pose a fire hazard. They can also carry diseases and parasites that can be harmful to humans and pets. It's important to remove squirrels from your property as soon as possible to prevent damage and protect your health.
Signs of Squirrel Infestation In Your Charlottesville VA Home
The first step in squirrel removal is to identify the signs of an infestation. Some common signs include:
Scratching or scurrying sounds in your attic, crawlspace or walls
Chewing or gnawing marks on wood or wires
Droppings or urine stains in and around your home
Nests made of leaves, twigs, and other materials
Holes in your roof or walls
If you notice any of these signs, it's important to contact a professional squirrel removal service right away.
Squirrel Removal Methods
There are several methods for removing squirrels from your Charlottesville or Albemarle County VA property, including:
Live trapping: This method involves using humane traps to capture the squirrels and then releasing them back into the wild.
One-way doors: This method involves installing a one-way door that allows the squirrels to exit your property but prevents them from re-entering.
Repellents: Some repellents, such as predator urine or bright lights, can be effective in deterring squirrels from your property. Note: Based on our experience squirrel repellents do not work.
Exclusion: This method involves sealing off all entry points to your home or property to prevent squirrels from entering.
Why Hire a Professional Squirrel Removal Service?
While some homeowners may attempt to remove squirrels on their own, it's important to hire a professional squirrel removal service. Professionals have the experience, tools, and knowledge necessary to safely and effectively remove squirrels from your property. They can also help identify and seal off entry points to prevent future infestations. Want to know why you have squirrels in your attic, crawlspace or walls?
Squirrel Removal in Charlottesville, VA
If you're dealing with a squirrel infestation in Charlottesville, VA, our professional squirrel removal services can help solve your squirrel problem. These services can help identify and remove squirrels from your property using humane and effective methods. They can also help repair any damage caused by the infestation and seal off entry points to prevent future problems.
Conclusion
Squirrel infestations can be a serious problem for homeowners in Charlottesville, VA. If you notice any signs of an infestation, it's important to contact a professional squirrel removal service right away. With the help of a professional, you can safely and effectively remove squirrels from your property and protect your home and health.
Our Service Areas in Virginia
We provide residential and commercial nuisance squirrel trapping, squirrel removal, squirrel control, squirrel damage repairs and squirrel exclusion throughout Virginia. Some of our service areas in Virginia include: Afton, Albemarle County, Alexandria, Amelia County, Annandale, Arlington, Ashburn, Ashland, Barboursville, Beaumont, Bellwood, Belmont, Bensley, Bermuda Hundred, Bon Air, Boyd Tavern, Brandermill, Bumpass, Burke, Central VA, Centreville, Chamberlain, Charlottesville, Chesapeake, Chester, Chesterfield County, Colonial Heights, Columbia, Crozet, Crozier, Cuckoo, CVille, Dabneys, Dale City, Doswell, Dumbarton, Earlysville, East Highland Park, Enon, Ettrick, Fairfax, Fair Oaks, Ferncliff, Fife, Fluvanna County, Fredericksburg, Genito, Glen Allen, Glenora, Goochland County, Gordonsville, Gum Spring, Hadensville, Hampton, Hampton Park, Hanover County, Harrisonburg, Harrogate, Hening, Henrico County, Highland Springs, Hopewell, Innsbrook, Jefferson Davis, Kents Store, Keswick, Lake Anna, Lake Monticello, Lake Ridge, Lakeside, Laurel, Leesburg, Lewiston, Lignum, Locust Grove, Louisa County, Maidens, Manakin, Manakin-Sabot, Manassas, Manchester, McLean, Montrose, Motoaca, Meadowbrook, Mechanicsville, Midlothian, Mineral, Moseley, Newport News, Norfolk, North Courthouse, North Garden, Northern Virginia, NoVA, Oilville, Orange County, Palmyra, Pantops, Petersburg, Portsmouth, Powhatan County, Reams, Reston, Richmond, Richmond County, Robious, Rockville, Rockwood, RVA, Salisbury, Sandston, Sandy Hook, Scottsville, Shannon Hill, Short Pump, South Rockwood, Spring Run, Staunton, Stoney Point, Suffolk, Tidewater, Troy, Tuckahoe, Va, Varina, Virginia, Virginia Beach, Waynesboro, Williamsburg, Winchester, Winterpock, Woodlake, Wyndham, and the surrounding areas of Virginia.
Please Complete Our Simple Contact Form Below:
OTHER AREAS WHERE WE OFFER SQUIRREL REMOVAL & SQUIRREL CONTROL SERVICES
At Virginia Professional Wildlife Removal Services we are constantly striving to advance our education so that we may serve you better.
Other Useful Wildlife Removal Links
Charlottesville Virginia Wildlife Removal & Animal Control
Charlottesville Virginia Animal Removal & Pest Control
VPWRS Can Solve Your Problems!
Scratching Noises In Your Attic, Walls, Or Crawlspace?
Unwanted Animal Wildlife In Your Home, Business or Property?
Bats In Your Attic?
Birds In Your Dryer And Bathroom Vents?
Problem Bird Or Bat Infestation?
Animals In Your Chimney Or Fireplace?
Digging In Your Lawn Or Under Your House, Deck Or Garage?
Dead Animal Problems?
Animal Odor Problems?
Chewing Sounds In Your Attic Or Crawl Space?
Animals Damaging Your Wiring, Insulation, Fascia, Soffits, And The Wood In Your Home?
Animal Feces Removal?
Attic Restorations And Clean-Up Needed?
VPWRS Extensive Services
Virginia Professional Wildlife Removal Services provides nuisance wildlife removal, animal control, predator control, pest control, nuisance wildlife exclusion, and wildlife clean-up services.
We have experience handling bats, beavers, birds, Canada geese, chipmunks, coyotes, deer, foxes, groundhogs, mice, moles, raccoons, rats, opossums, otters, skunks, squirrels, snakes, voles, muskrats, bobcats, Copperhead snakes, pigeons, and other species of Virginia wildlife.
We operate our business within accepted industry standards and best practices, and in accordance with local, state, and federal laws.
Tel: (804) 457-2883 or Toll-Free at (877) 828-3878